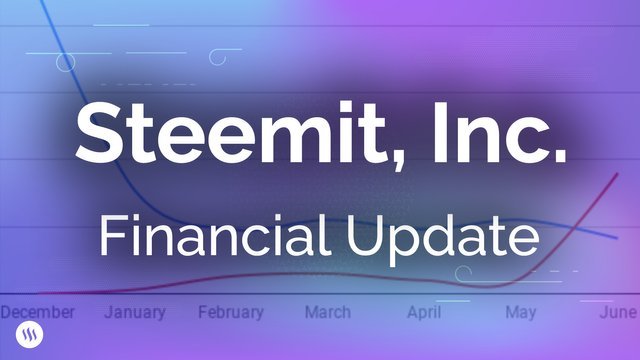 Steemit.com just gave a brief glimpse into their financials
In an interview with the CEO of steemit.com, @elipowell gave a brief glimpse into the financials of steemit,inc and steemit.com.
In case you missed it, the interview can be seen here:
This was a rare glimpse into the financials as the last update we had seen came over 6 months ago in the form of a blog post.
Which can be seen here:
https://steemit.com/steemit/@elipowell/steemit-inc-financial-update
Steemit.com is one of the few crypto projects (apps) that is generating revenue (outside of fees to transfer), though they are still a long ways from being cash flow positive as we found out...
To the numbers...
According to @elipowell, steemit.com is generating roughly $20k per month in ad revenue.
Though, she mentioned that number is somewhat sensitive to user metrics as an increase in traffic could easily double that number.
She went on to say that the numbers have been rather consistent over the past 4 months overall though as they finally found an ad company they are happy with.
Unfortunately for many of us, that $20k number felt a bit light as the financial update put out 7 months ago made it look like the ad revenue would be climbing up over $100k, possibly on a consistent basis...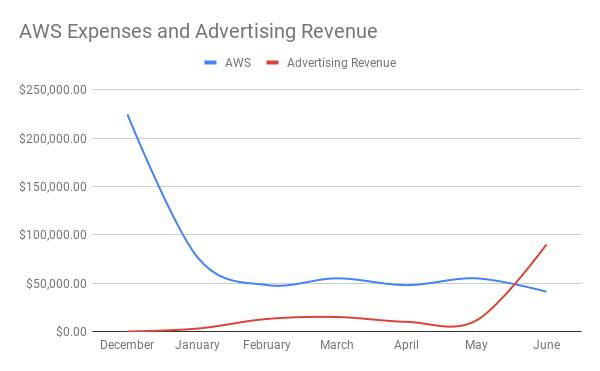 (Source: https://steemit.com/steemit/@elipowell/steemit-inc-financial-update)
Though from this more recent update, it sounds very much like that may have just been a one time thing and this $20k number is much more of the 'norm'.
Eli also gave a brief glimpse into their expenses...
And again, this was a little on the disappointing side compared with revenue of $20k, as it was mentioned that they would need to generate something close to $200k per month before they would be cash flow positive without having to continue to sell steem.
Dang...
On the whole, not exactly what I had hoped for, but I do like the transparency
I would have liked the revenue numbers to be a little higher and I had hoped they were able to cut total expenses a little more with the hardware upgrades, layoffs, cost cutting etc.
Overall though, the good news is that if we can get an influx of new users, that revenue number should climb pretty quickly and pretty easily.
And according to the video, they have a plan to do just that.
Stay informed my friends.
Image Source:
https://steemit.com/steemit/@elipowell/steemit-inc-financial-update
-Doc