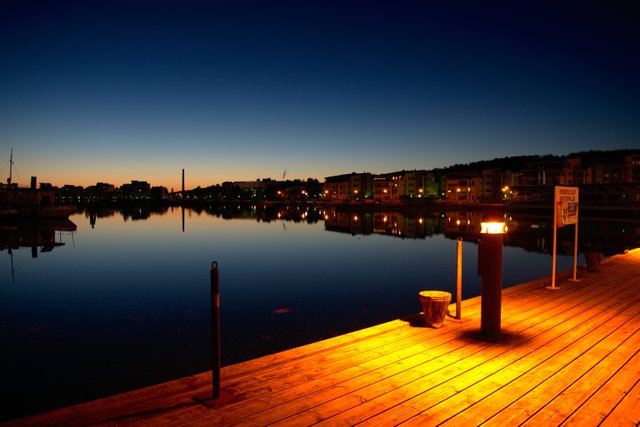 I made a post about what the Steem price would be if there was no speculative element to it and if the Steem front ends put together were as capable of generating as much income per user as some mainstream social media sites.
I'll take the median income of full-time employees in Finland, which is €2,800 per month, as the starting point. That translates into a monthly gross income of about $3108 or an annual gross income of about $37,300 according to today's exchange rate. Your mileage may vary depending on the cost of living where you live.
Here's a list of Annual Revenues Per (Monthly Active) User calculated for five mainstream social media sites:
Twitter ARPU: ~$9.48
Facebook: $7.37
Pinterest: ~$2.80
Snap: $2.09
Reddit: ~$0.30
Steem has about 48,000 unique monthly transacting accounts (according to @arcange's statistics). At present, Steem generates 3,483,920 STEEM monthly. Per account that translates into 72.6 STEEM per average Steem account per month or 871 STEEM per year. For that amount of STEEM to be worth the annual median full-time employee income in Finland, STEEM would have to be priced at $42.8.
Steem generates about 43.3 million STEEM at the current level of inflation at present. At $42.8 per STEEM that translates into an annual amount in revenue of $1.83 billion.
Now we can tabulate the required monthly active users (MAU) required if Steem were as effective at generating income as the aforementioned social media sites:
196 million MAU (Twitter equivalent efficiency at revenue generation)
253 million MAU (Facebook equivalent)
668 million MAU (Pinterest equivalent)
915 million MAU (Snap equivalent)
6 billion MAU (Reddit equivalent)
Reddit sucks at generating income per user. Twitter is much more efficient than I thought.
The first couple of figures look possible in the most optimistic case.
The take home message from the figures is that efficiency at generating income per user is even more important than the number of monthly active users by itself. 200 million monthly active users efficiently sorted into niche Communities or Tribes could be expected to generate pretty good revenue per user.
Steemit, Inc has spent the 1-2 years building the back end software components including MIRA and Appbase required for Steem to be able to scale. Now SMTs are being tested and are slated to be rolled out next spring. Communities will also be introduced by that time. With those critical pieces of the puzzle in place, I think what's crucial is improving the usability of Steem apps. @midlet made an excellent post titled The UX Pyramid: The REAL reason Steem is stagnant, in which he/she wrote:
First off. I am a visual designer. I have two degrees in different areas of this field. I have worked as a UI and UX designer in the past although it's not my primary specialization. I teach at the university level about design and visual communication. I can tell you all from the perspective of someone experienced in this, IT'S THE UX.
Read the post. It's really good. (UX means user experience as opposed to UI = user interface). Streamlining onboarding and designing better user experience are key to an explosive growth of the Steem user base after the back end issues have been dealt with, which should be done in the relatively near future.
[Edited to account for a simple error in calculations.]