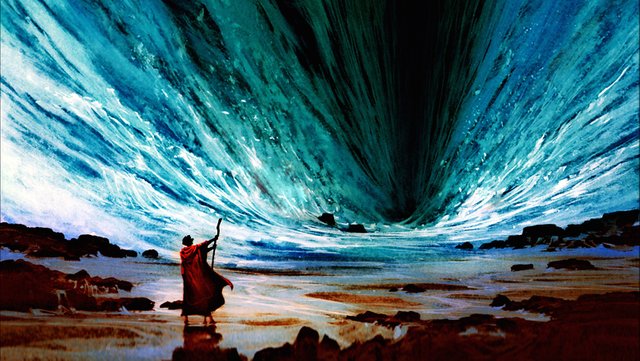 We all like to talk about how awesome and great the Steem blockchain is. And it really is. As a matter of fact it is my favorite subject too. I find anything regarding the Steem blockchain, exciting ...the least...
No matter what crypto experts say or do, I am an insider. And that means I know stuff that most people out there are not aware of, or simply refuse to admit.
Does that mean that this blockchain has no flaws?
---
Of course not. And this is exactly the reason I made this post in the first place. To talk to you about flaws.
Now do me a favor and try to imagine yourself as a newcomer once again. I know it is hard to do so because it feels like ancient history but give it a shot, will ya? Good.
Other than the obvious, which was to be noticed of course by all those that were here long before you, what other problems did you face? Hmmm...as far as I can remember none.
As a matter of fact I remember myself upvoting and commenting every single post that I thought it was interesting. Tirelessly...Because there is no shortcut to being noticed and if you think that by focusing on your blog and your blog only in the hope that others will discover your amazing content at some point you are highly mistaken.
There are of course a few great curation projects whose curators are doing a great job in discovering content but again, they might miss your posts. They are humans after all...
So engaging with others while contributing something of decent quality for the rest of the community is the right way. The only way actually. That's how one can gain followers and eventually grow their accounts.
Cut to the chase @mindtrap...give us a break will ya...?
---
Long story short, a newcomer back in the day had nothing to worry about other than being noticed. Period.
A newcomer today though...hmm....they can't even interact with the chain...unless they buy some STEEM straight away. You see...because of RC's those shitty / spam "good post", "upvote me plz" comments are long gone but for a newcomer it is just a "prison."
Exactly because of these RC issues I was offered to delegate 100 SP to a new guy (I won't name names nor I pretend to be a savior because most of you would have done the same) who had 0.64% RC's left to use and couldn't even reply to the comments people dropped on his post --> enough for a comment only according to Steemd.com...and then rest in peace for a couple of days...
I know that it won't take long(?) till RC delegations will be implemented along with communities and SMT's, probably in the upcoming HF but I am trying to put myself in their shoes...
If I decided to join a new platform such as Steem and a few comments and votes later I couldn't interact with anyone...how long would it take me before I quit?
3 STEEM or even 0 Steem that come along with all the claimed accounts is just not enough...
Even 20 ain't enough...
So what's the solution? Keep delegating SP to every newcomer till they stand on their feet?
Let's talk about it...
Have a great one peeps...
Cheers.