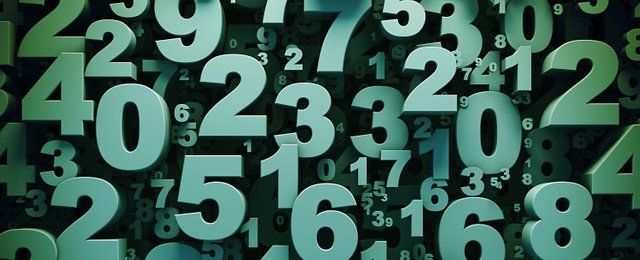 I was always fascinated by numbers and charts. And while in most cases both numbers and charts reflect the truth, there are rare cases were they don't. One of these cases is sports...where team A might have dominated a whole game but just because they were unlucky or a number of other reasons, didn't manage to win team B.
Now if someone would just looked at the stats of that particular game without knowing the final score, they would have probably guessed that team A must have crushed team B. Yet they didn't...
But I ain't here to talk to you about sports...
When it comes to the world of crypto, are these numbers and those fancy charts reflecting the truth? And how does that affect Steem? So I had to do some digging to see for myself how the top ranked currencies such as BTC / ETH / performed -USD wise- 3.5 years after their official launch...
Now one might think that the Steem - BTC comparison is unfair since back then there was no other currency and BTC had a lonely ride. Still. Here are some interesting data...
BTC:
Everyone knows that BTC was created by Satoshi Nakamoto, or a group of people who chose that name, or a geek that was hidden in some random basement in 2008. It doesn't really matter considering that we'll probably never find out who he/she really is. So the official mining started in the early days of 2009.
How Much was 1 Bitcoin Worth in 2009?


Bitcoin was not traded on any exchanges in 2009. Its first recorded price was in 2010. Technically, Bitcoin was worth $0 in 2009 during its very first year of existence!
How Much was 1 Bitcoin Worth in 2010?


Bitcoin's price never topped $1 in 2010! Its highest price for the year was just $0.39!
That being said, the next question should be :How much was 1 BTC worth in mid 2012, hence 3.5 years after its birth. Well according to the graph below, in June 2012, BTC's price was ~6$ per Bitcoin...and it never looked back.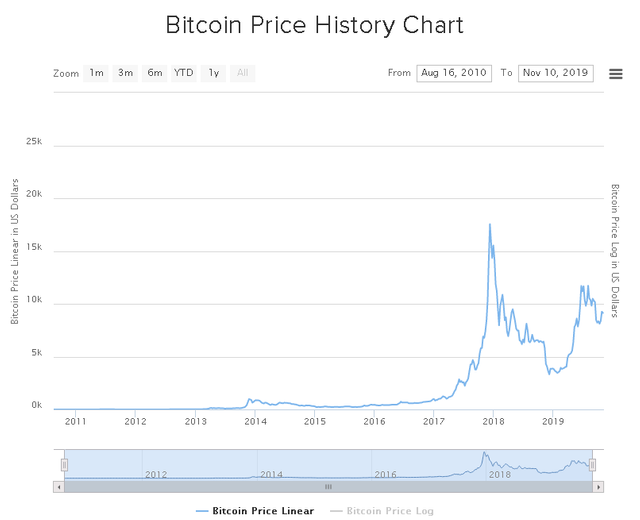 Ethereum:
Created by Vitalik back in 2013 but went live during the summer of 2015. So 3.5 years later, by the end of 2018, and while it's starting price was something like 1$, ETH was traded at ~100$ per ETH after previously had climbed to almost 1400$ per coin. Also never looked back...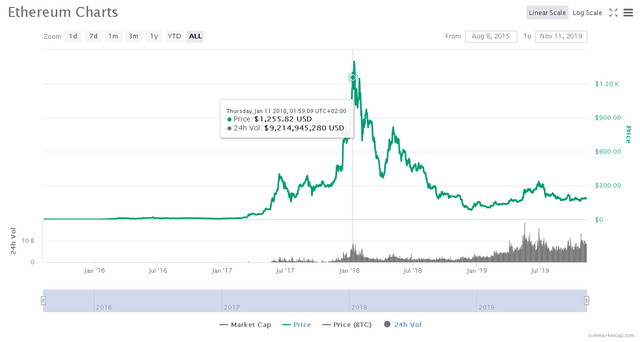 I could also provide the LTC chart which is more or less similar to the ones above. You may wonder why should I even bother compare the top ranked coins with Steem, right?
Because Steem blockchain outperforms all the above blockchains combined.
No matter how one may look at things, Steem is a lot faster...fee-less...and able to provide ground for anything the human mind can think of to be build upon it. Yet if one take a look at our chart...well, it is kinda depressing. We definitely looked back...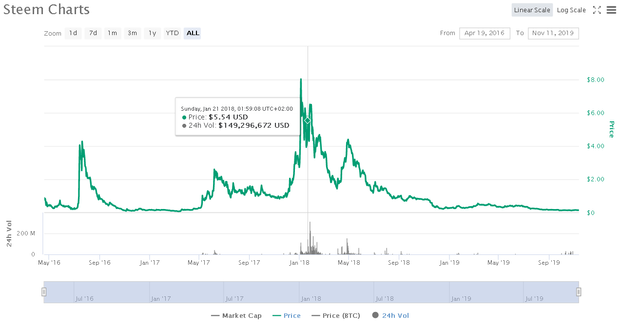 People out there don't know that SMT's and communities are on their way....they just look at numbers and charts. Only WE know hat Steem is capable of doing, yet we refuse to get our shit together and work as a whole to bring Steem where it belongs, among the top 5 cryptocurrencies.
And we think that this project is superior to others out there, then it's those coins it should be compared with. And not some worthless junks that are sitting on 2350 spot of the rankings.
Wanna see Steem thrive? GOOD. So am I. But until we work our differences so that we can all move forward, it just ain't gonna happen...
We all have the same goal here...yet some of us are missing the bigger picture...
So, are the numbers and the charts in our case reflecting the truth? Do they reflect the progress maybe? You tell me...
---
Have you tried out the Cryptotab browseryet? NO? Start mining some BTC from your PC right away...instantly.
Are you familiar with the Freebitco.in site? Well, you are missing all the fun...probably the most legitimate faucet on the entire web
---
Food for thought...
Have a good one.
Image Source
Cheers.