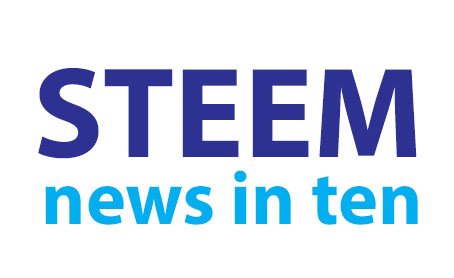 After a difficult start to the week Steem is settling snuggly into the new era of #newsteem.
Steemit Inc have posted their retrospective of recent events.
3Speak has announced a burn initiative, the delegation applications keep coming and @coruscate is taking Steem to Anarchadelphia.
And there is also news from Dporn, OCD, @disregardfiat, Splinterlands, PYPT and @raycoms.
---
---
1. Steemit Inc Update and Look Back
Steemit Inc have posted their retrospective for August, and for the Hardforks 21 & 22 - what went well and what didn't, what could have gone better and what lessons have been learnt...
Meanwhile @steemitqa reports that Steemit Inc have halted their power downs. No confirmation of the full situation yet...
---
---
2. 3Speak announces burn initiative
Steem based video platform 3Speak have announced a new initiative to help reduce the inflation of the platform, and hopefully improve the price of STEEM.
They will be burning 3% of all post rewards on 3Speak videos by setting a 3% beneficiary to @null...
Steem commentator @taskmaster4450 looks further at the benefits of @threespeak's burn initiative...
Meanwhile 3Speak have just launched an account on Twitter. Give them a follow to keep up to keep to date with new developments...
---
---
3. Delegation Applications
Several more applications for delegations have been submitted to the @delegationtrust including those from @esteemapp, @fundition and @drugwars...
---
---
4. @coruscate representing Steem at Anarchadelphia
Leading Steem advocate @coruscate is going to be representing the platform at Anarchadelphia in Philadelphia this week.
She is giving a main stage presentation, appearing on a crypto panel and teaching a Steem workshop...
---
---
5. Dporn's Vision
Steem's adult content app @dporn have posted about their vision and plans...
---
---
6. New Venezuelan curation project
OCD co-witness @acidyo has announced a new curation initiative for Venezuela - OCD Venezuela.
The curation will be led by @yonnathang...
---
---
7. The Account Creation Problem - a solution?
D-Lux co-founder @disregardfiat has put forward a proposal to help with the problem of account creation and the Account Creation Tokens...
---
---
8. Splinterlands Fantasy Story and Music Contest
Splinterlands (@steemmonsters) have announced a new weekly Fantasy Story and Music Contest.
The prize pool is 15 Booster Packs...
---
---
9. PYPT Monthly Points Contest
Co-ordinator of the long running Pimp Your Post Thursday show @shadowspub has posted an update about the PYPT Monthly Points Contest...
---
---
10. Advertisting Steem
Game developer @raycoms has put forward a plan for how to advertise Steem...
---
---
(change on previous day in brackets // n/c = no change)
Follow @penguinpablo, @steem-data & @eforucom for more statistics.
---
---
Visit the Steem Meetups & Events Calendar for a full list of meetups coming up...
---
---
This is #168 (08 Sep '19) of this daily news service.
Please note - before the break in publishing the last edition of The Steem News was #153 which was published on 6 May 2019.
Please let me know of any important posts or key data that should be included. Comment below or message me on Discord Pennsif#9921
---
[ graphics by @pennsif ]