Around the world Steem users are powering up as part of an initiative called Steem Power Up Day AKA #SPUD instigated by @streetstyle. This is the seventh, so it is #SPUD7. I have powered up several times in the last few months as I acquired crypto through things like Coinbase and then I also bought some for fiat via my Wirex card.
Today's addition takes me over 22k SP. I will keep adding when I can and maybe I will make it to orca some day. With the current price it is tempting to just buy a few hundred Steem now and then, but I really do hope the price goes up as that encourages people to post and generally use the platform.

There are prizes for people powering up as part of SPUD, but my reputation is too high for me to qualify.
Today is also #FollowFriday and so I will make some suggestions of people to check out.
In the doghouse this week (and possibly forever) is @haejin who happily milked Steem for thousands of dollars for ages before the harkfork that encouraged some whales to remove his rewards. It looked like he might turn over a new leaf, but has instead decided to downvote a lot of Steem accounts. For some reason he picked on me. I did send his some small flags ages ago, but maybe it is because I supported people he does not like. Using his two accounts he can take up to $15 off a post. He was wiping out all my posts, but I have had amazing support from the community to restore some of those to visibility and beyond. The side-effect has been a big boost to my reputation and I may actually make more at times than I might have otherwise.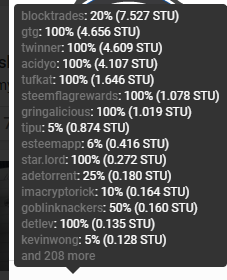 He only seems to support a couple of accounts who are perhaps friends of his and this lets him reap some curation rewards.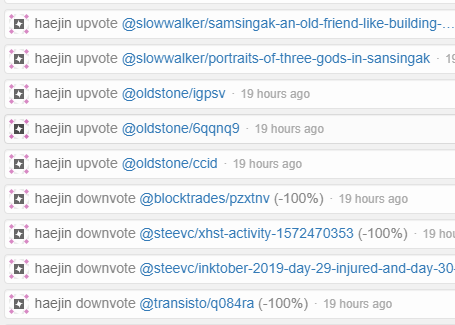 He has blocked me on Twitter, but I have left a few comments on his Youtube. He has yet to respond, but I see a few people downvote his videos. I think his subscribers need to know what he is like. He may well downvote this post too, but he will not drive me away from Steem.
I do value the freedom we have on Steem. We cannot stop people using their power to downvote others for their own reasons. It is a valuable tool in dealing with misuse of the system to get rewards whilst adding no value and the recent changes have done a lot to improve on that. Mr H may give up in time and I can wait.
Steem on!
The geeky guitarist and facilitator of the 10K Minnows Project.