It is easy to get caught up with focusing upon what is wrong. Nevertheless, I wanted to take a step back and look at where we came from.
This post is a bit late since I made a video covering it the other day but it would not load into Dtube.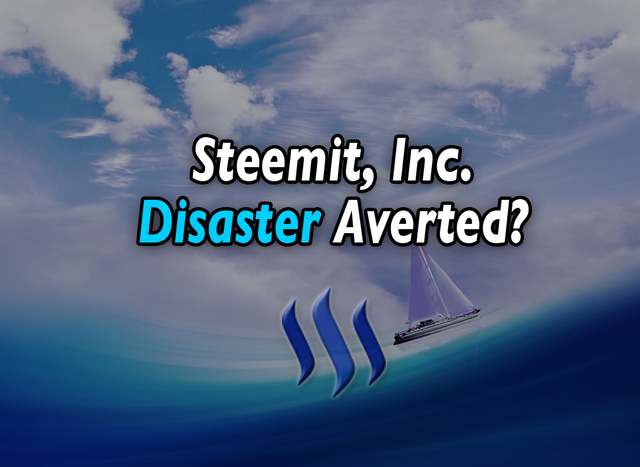 Source
It was a year ago that the community received a punch in the gut. I recall waking up and my feed on Steem was exploding. News just came out that Steemit Inc was going into "survival mode" and that it was laying off 70% of the workforce. This, naturally, sent fear throughout the community.
This was a day where even @exyle, one of the more optimistic Steemians, wanted to eat his shoe.
In hindsight, it was one of the best days Steem ever had.
At that time, Steemit Inc was bleeding money. It was an organization without direction. It was full of promises and short on delivery. There was little confidence within the community that they would ever accomplish anything they set out to do.
That fateful day, and what followed soon after, was exactly what I expected. My confidence in the community never wavered. There were people such as @raggaemuffin who kicked it into action. The truth is we might not have the most developers in the industry but the ones we have are pretty good. Many stepped up and presented alternatives in case Steemit Inc did end up taking the plunge.
Fortunately, 2019 was a terrific year for Steemit Inc. We have to give a shout out to Eli Powell on that one since things improved remarkably under her leadership. At present, SMTs are on testnet, there is a wizard so anyone can create a token, and communities are in alpha (or is it beta?). They just returned from Steemfest4 with encouraging presentations.
Let us not forget a lot of what else took place. At the time of the announcement, there was no Steem-Engine or tribes. Some projects were talking about leaving. Here again, we see people like @aggroed and @yabapmatt get going. While @harpagon's smart contract coding might have been in place, there was nothing using it. This was solved shortly after the New Year with the emergence of Steem-Engine.
A few months later, tribes came about. We quickly saw dozens form. Today, there are a handful that are making remarkable progress. There is a good chance they end up being ones that make great impact in the future, especially once the communities feature is enacted.
Of course, we cannot omit mentioning the progress of some of the DApps. Their development never stopped. Actifit has gamified their system with digital cards that can be bought to earn more rewards. Steemhunt expanded their platform implementing the second phase of their plan. Splinterlands reached out to TRON users and kept adding to their game, something which is going over very well with the players.
I remember watching a talk by Andreas Antonopoulos about, surprisingly, Bitcoin. He discussed the differences between Bitcoin and centralized system. Basically, he believes in the security of Bitcoin because, for a decade, it was out there sans a firewall. Everything was thrown at it trying to infect, corrupt, and bug it. Yet it still went on without an issue.

Source
Steem is the same way. We got through that fateful day a year ago. In my opinion, Steemit Inc is a much better organization today as compared to before. There is a dedicated group of people on here who remain active regardless of what happens. The bear is still raging yet many are still posting. We also have developed who are not only dedicated to improving their projects, they remain committed to Steem.
Over the years a few left but it is vital to remember that nothing is perfect. There are a number of projects who publicly voiced their displeasure with EOS and the recent situation there. Here is the golden child according to some and it is having transaction issues. Thus far, we have not seen that with Steem.
In spite of all the setbacks, Steem is stronger today than it ever was before. While the token price sucks, it is simply mirroring most everything else in the crypto world. The progress we made, especially compared to one year ago, is astounding. I bet if someone put up a post that day forecasting right where we are today with everything on Steem, nobody would have believed it. In fact, it is easy for me to envision all the comments calling "bullshit".
Well, the reality is we are here today and certain aspects of the ecosytem are thriving. There is still a long way to go especially with user adoption but that will come in time. The world simply is not ready for this on a mass scale. It will embrace like it does every other technological shift.
Here is another thing to keep in mind. Due to the nature of development, with the progress that was made in the past year, we can expect at least a 4X impact over the next 12 months. Our starting point, today, is much further ahead of where we were a year ago. This means the innovation is only going to get stronger.
The last 12 months were exciting, the next year will even be more so.
I look forward to my Happy 2 Year "Steemit Inc Laying Off 70% Of Its Workforce" Anniversary Article.
---
If you found this article informative, please give an upvote and resteem.