I was asked recently to take a look at how much had been given to @steem.dao via beneficiaries. Who is donating? Should we donate?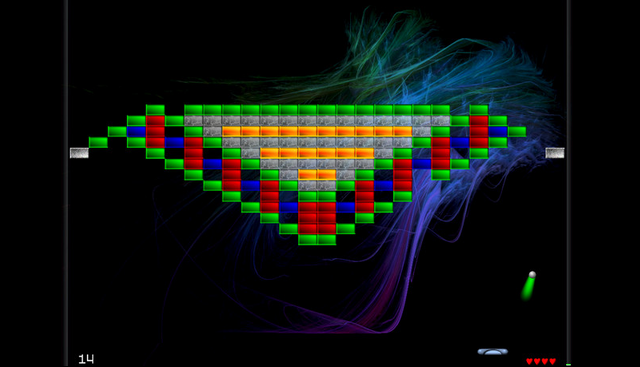 Arkanoid - block removal classic material
---
Although I've offered a small beneficiary to @steem.dao on a couple of posts since the recent hardfork/s, I had little idea if this was something few/many others were doing.
As it turns out, I would say that setting @steem.dao as a beneficiary is not too high on the list of many accounts as yet.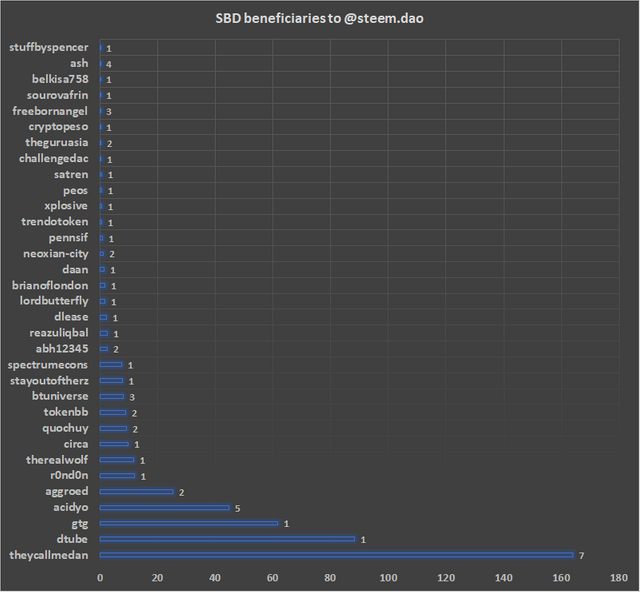 At the time of writing, a total of 475.863 SBD has gone to @steem.dao in beneficiaries, and 34 accounts have used the feature over a total of 56 Comments.
That doesn't seem like very much, but it is OK for starters?
Besides, the @steem.dao account collects around 70 SBD an hour through inflation at present.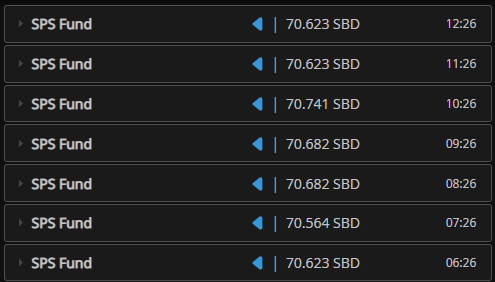 And Steemit Inc. have recently donated 200,000 STEEM which will total 33675 SBD.
https://steemit.com/steemdao/@steemitblog/steemdao-funding
---
To me, it looks like the fund is building up quite well, even without many accounts offering a share from their content. Earlier today when I looked at the list on steempeak there were two proposals ahead of @gtg's Return Proposal, but now there are three, costing in total around 270 SBD a day.
24 hours worth of payments at 70 SBD is 1680 SBD coming via inflation and so, unless I'm missing something, the pot is growing by 1400 SBD a day and currently stands at $85,500. I guess that in the future there are likely to be some much larger projects seeking funding, and so the fund growing quickly right now is likely a good thing.
What's the feeling though - should more people set a little aside for @steem.dao, or do content creators feel the recent cut in rewards for this funding as enough of an 'indirect contribution' for now?
---
Enjoy the weekend,
Asher

Felt obliged to offer a small one :P