Press releases are a great way to get attention. Steemit Inc has been using them rather effectively throughout the year.
Yesterday, the company put out a PR about the release of the Smart Media Token Protocol which was picked up by some of the bigger sites.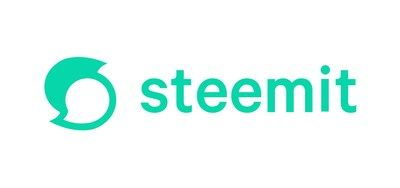 The one I found it on was Yahoo Finance.
For those who are unaware, sending out a Press Releases usually entails going through a paid service. The fee given is to access the sites that follow it. It also makes things very public which is of concern when dealing with companies monitored by the SEC.
Press releases tend to be less fluff and marketing. While they are tool used for those purposes, there is usually some kind of announcement.
All of the major media sites constantly monitor the Press Releases coming out in an effort to get content to post.
I am not exactly sure why the company chose this time to make the announcement. The PR contained the fact that the release was on testnet, which started over a month ago. I would think that putting it out at that time would have been a better idea but it is good to see the publicity.
Having the story picked up by a site like Yahoo Finance is a great feather in one's cap. This is a site that ranks fairly high in the search engines. It also gets a fair bit of traffic while reaching outside the crypto-sphere.
Here is an interesting piece of the release.
Unlike other token-launching protocols, entrepreneurs using SMTs will benefit from the state-of-the-art properties that come from being powered by the Steem blockchain, including three-second block times, zero fees, and its 'Proof-of-Brain' algorithm, which autonomously distributes tokens to the most valuable members of a community. And because Steem was designed from the ground up to power web applications, SMTs will integrate easily into any established website, app, or platform, making it simple for mainstream creators and entrepreneurs to access the fastest-growing industry in fintech and immediately begin generating revenue at virtually no cost.
The emphasis was mine.
This is an attention grabber. It really drives home the idea of any website being able to incorporate the protocol to begin generating revenue at virtually no cost. What more could businesses be looking for?
When you think about it, SMTs are going to open up new revenue streams for existing websites. By implementing this feature, a website can become its own economy. This creates a host of possibilities that are presently absent from the existing model. Depending upon the different parties of interest, a token can create advantages for all of them.
Another aspect of the PR that is beneficial to get out there is this.
With SMTs, anyone can launch a powerful cryptocurrency with 3-second fee-less transfers, without having to write a single line of code.
The idea that Steem offers 3 second transaction time without a fee for the transfer is huge. Hopefully, this is a point that some of the developers will start to pick up on.
To read the full Press Release:
https://finance.yahoo.com/news/steemits-smart-media-tokens-live-163300469.html
With SMTs, anyone can launch a powerful cryptocurrency with 3-second fee-less transfers, without having to write a single line of code.
Over the last couple weeks, we saw some publicity being garnered by Steem. This is one way to start attracting attention. Consistency is often the name of the game and the more Steem keeps appearing, the more eyes that will see it. Marketing tells us that it generally takes 7 contacts before someone will even remember a company's name.
With all that is taking place on Steem, there is a lot to promote.
As always, it all just keeps building upon itself.
2020 is going to be a fun year.
---
If you found this article informative, please give an upvote and resteem.