Is Steem's latest investing community going to roar or meow?
Recently, Steem announced tribes/communities. This means they have been popping up like wildfire. Most are just there, but some (ie. pal.net) are popular. Steem Leo is one that focused on investing. It looks like it was well thought out and they seem to have been planning it for a while.
But there is nothing about what gives it authority as an investing community, no rules for investment discussion, few details, etc
This is worrying because most of the investing discussion on Steem is amateurish, sketchy, crackpot theories, or outright scams (but the burden of proof ain't on the seller).
With the tokens being sold is Steem Leo just an investment mascarading investment community?
I ask because we should have balanced unbiased discussions here.
My biggest fear is calls for more Steem tags than the standard 5 so people can get all these new tokens at ones. Tag abuse and meaningless spam ain't cool.
What is Steem Leo
Steem Leo is a Steem Tribe/community for investment talk. They have their very own website here: https://www.steemleo.com/
I'm sure you will recognize it because it is build using the standard Steem Community Website. I think that's the best way to start. Focus on content first. It seems they also launched a dTube and Discord, too. You can read the details in @steem.leo's post.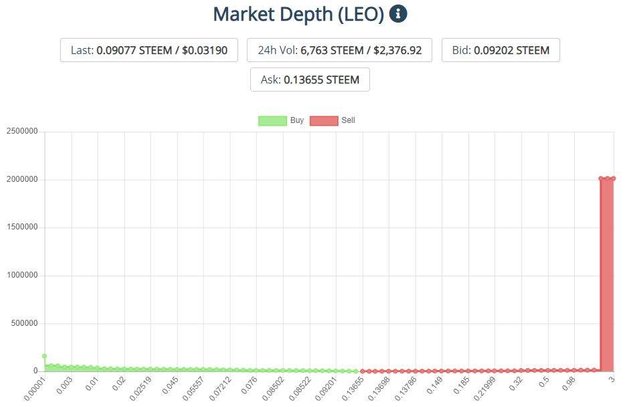 Is this a healthy order book? Leo's was born less than 24 hours when this was taken.
LEO Token
Steem.Leo launched the LEO token just over 24 hours ago on Steem-engine.com.
They were also airdropped based on how much PAL people have staked. PAL whales are really lucky. The price is currently somewhere between 0.09 Steem and 0.13 Steem a token.
The Leo sell wall is 2 Steem which is ambitious. You will be able to earn it the same way you earn Steem and Pal, by upvotes and curation.
LEO Distribution
Around 1.7 Million LEO was distributed to Pal.Net Stakers. 2 million was sent to the team. 1 million was sent to mods, the sell wall is 2 million, bounties will be 3 million. This is 9.7 million Leo's in circulation already.
At a value of 0.1 Steem each, that is almost 1 million dollars created overnight. 4 million Steem for Leo's team if they sell the wall.
Abracadabra...POOF!
Inflation
There will be inflation of 2 million LEO a year initially dropping by 1% a year until it is at 4% (96 years!?) then it will stay there.
85% goes to LEO Stakers, 15% goes to LEO Miners.
Mining LEOM and LEOMM
There is also something called LEOM which is 2 Steem a piece. Apparently, it's good for mining and limited to 250,000. And there is something called LEOMM which is 6 Steem a piece apparently it is better at mining 4X as fast as LEOM at only 3X the price. Also, there is only 70,000 (if they mine equal amounts it's slightly better than 4x). Thats another million Steem being sold.
We are at 5 million potential Steem. It will make Steem.LEO rich if they sell it all.
Investing Tribe Possible?
I'm skeptical because Steem.Leo has no known or stated connection with any investing community. Most investing talk on Steem is cryptocurrencies with a lot of that being Steem (a rank 70 something crypto), or worse crap I've never heard of (I'm talking sub 200 rank stuff). 10% is perhaps other investing stuff.
Without an informed investing community, it's going to be tough. The logo and name Steem.Leo uses have nothing to do with investing either.
They built it, they are selling it. But there is no information. It looks like a get rich scheme and not the way to start an investment community.
I suspect this is just an attempt to do "an if you build it they will come", but maybe something is planned. In any case there is a ton of room for improvement and development.
Investing Talk on Steem
Asides from shilling Steem, Steem Tokens, Bitcoin or dodgy alt coins, Steem is also used to promote airdrops which is just dodgy as hell. I can't imagine anyone with real world investing credibility who looks at the trending investing page will be impressed.
I think Stee.Leo has their work cut out for them. Who is going to want to join if it's just people talking about how awesome Steem Tokens and Steem Leo is or shilling airdrops? Well at least this might round 'em all up and put 'em somewhere.
Financial Advice
Investopedia defines a Financial Advisor as:
A financial adviser (or advisor) is a professional who provides financial guidance to clients based on their needs and goals. Typically, they provide clients with financial products, services, planning or advice related to investing, retirement, insurance, mortgages, college savings, estate planning, taxes and more.
When people say an opinion is not financial advice and do your reseach...that means theybare aware that the information they are telling you is unregulated.
Financial advice is kinda vague. It's talking about how to make money or save money or use money. If we are honest we can clearly see there isn't much serious and well informed investment talk on Steem.
Let's hope this changes!


Get em while they're hot. FYI I cancelled all but the 0.1 order.
My Thoughts
As these communities gain popularity, people are already asking for more tags. I think we are going to see a lot of low quality meaningless mining posts and tag abuse at first. I'll be watching communities based on the content they reward. Maybe keeping the tags limited at first until etiquitte catches is best.
I don't want to come down too hard on any community in particular, but it is hard not to see the introduction of some of these communities as sketchy. At the end of the day the are all selling tokens and 'investors' are their customers. Therefore they have various obligations. They are actually makimg and selling investments.
Actually, I really hope that Steem Leo is successful, tag abuse stops, and the investing scene on Steem become less of a scammer's haven. I wamt to see Steem.Leo as somewhere people can go to get non-biased information and opinions.
I hope to see a platform where people can discuss an investment openly. I don't want to see downvotes because someone is skeptical of a guaranteed 3X 1 year your money scheme. I want to see a balanced approach where people can discuss the downsides or risks without being called FUD. FOMO is just as bad.
I want to see fewer people saying things like don't trust banks or investment firms or stock markets. Buy silver and Gold. Can't trust the financial system. Geez, I guess that is good advice if you live your life by tinfoil hat conspiracy and desire poverty. Maybe 10% precious metals, 10% cryptocurrency, 80% traditional investments is cool, but some people are 40% crypto 40% precious metals and 20% collectables. It's the financial portfolio equivalent of alchemy.
I hope to see people who use #investing as being transparent if they are passing referral links or selling something. I hope they are somewhat accountable. I'm skeptical.
Most of all I don't want people to think are immune from criticism because they say something like:
I am not a financial advisor and this isn't financial advice. Do your own research.
Good luck if you think that means you aren't accountable for what you say or do.

Just Like Pal.net I'm going to wait and see before investing. Sadly, I sold my Pal airdrop so I didn't get Leo. I'll get it the old fashioned way by begging for upvotes and dancing like a clown for the whales.
So what do you think? Will this bring more accountability to the investing community on Steem? Will it diversify investing talk on Steem? Will we see an end to crappy TA and FA? Will we get sketchy libertarians warning us about the FED and banksters and just telling us to invest in piles of silver and gold and hide our money under our pillows? Is Steem Leo just an opportunistic cash grab? Are they going to offer any real use case for their token or is it a pyramid scheme for 'upvotes' and shillers?
Do we really need more tags so people can mine tokens?
As always, I remain skeptical, but since I'm invested in Steem and actually like investing and financial stuff, I really hope we get a vibrant, informed, and exciting community.
Good job @steem.leo and @khaleelkazi! Let's see this work. Sorry for not being spell bound by the hype.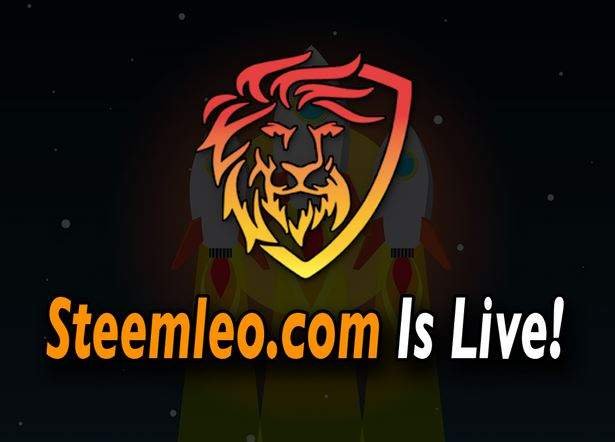 The lion image is from the Steem.LEO blog I linked, super cool
I won't tag this as investing because I think suggesting someone to buy LEO is inappropriate until more information becomes avaliable. Let's hope I am wrong. In anycase I'll be happy watching mostly from the sidelines.
Disclaimer, I will likely (indirectly) earn LEO from this, PAL and Steem, too.
Posted using Partiko Android