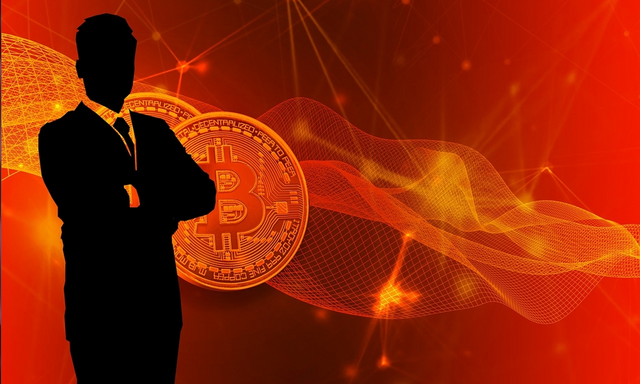 source from Pixabay.com
Have you ever wished for a saving account for your Bitcoin - just deposit it and earn interest like a fiat savings account? BlockFi will allow you to do just that!
You can deposit your Bitcoin, Ether, or Gemini Dollar and earn compound interest that is paid out every month. Your monthly earnings can be in whichever of these three cryptos that you choose. An advantage of this is that you can diversify your portfolio by taking payment in crypto other than the one you deposited.
There is no minimum requirement to make a deposit and there are no lock-in periods. Here are the interest rates that you can earn: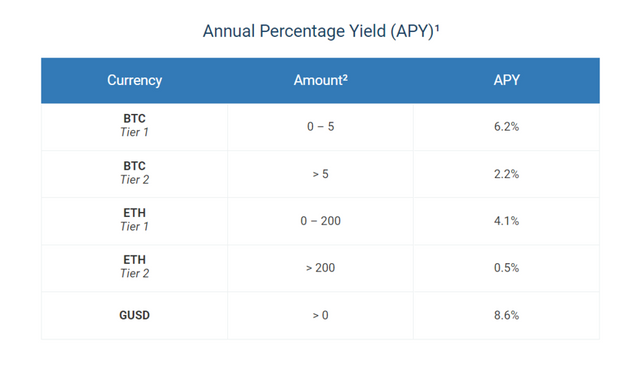 source - BlockFi's FAQ
There are withdrawal limits and fees but you are allowed one FREE withdrawal a month. If you make more withdrawals the following fees will apply:

source - BlockFi's FAQ
So how does BlockFi benefit from offering these savings accounts? Just like commercial institutions, they make loans to corporate borrowers. They have an automated risk management system that monitors their position at all times and they have the ability to terminate a loan. They also have reserve balances to support customer withdrawal requests. Their reserves are stored with Gemini, a New York trust company. You can learn more about how BlockFi secures its assets here.
To protect your fund's security all your assets are stored with Gemini at your own unique wallet address. Gemini's security includes both a security program and digital asset insurance and most of the assets are held in cold storage. You also enable 2FA to make your account secure for deposits and withdrawals.
We all know that crypto accounts are not FDIC or SIPC insured and there is always some risk involved in the crypto world. I'm going to quote the associated risks directly from BlockFi's website:
What are the risks associated with a BlockFi Interest Account?
BlockFi client funds are structured to be at the top of the capital stack, senior to BlockFi equity and BlockFi employee capital. This means BlockFi's business and client incentives are aligned and BlockFi would take a loss before any client would. BlockFi implements very thoughtful risk management practices and technology to mitigate the risk, but you should not view the BlockFi Interest Account as a savings account or brokerage account with FDIC or SIPC insurance.
Another component of the BlockFi services is that you can use your crypto assets as collateral for USD loans. This allows you to have some liquidity from your crypto without having to surrender it.
BlockFi services both individuals and businesses around the world, including 47 of the USA states.

If you enjoy writing short fiction stories (less than 1,000 words) I'd love to have you join me on Narrative. Don't abandon STEEM - there's room in your life for both! Here's a link directly to my page featuring Flash Fiction:
Note: This review was first posted on Narrative.
Get in on the ground floor and see what it's all about. If you have any questions, feel free to ask me in the comments.