Hello Friends I enjoyed the book "Sun Tzu and the Art of Business". For many years I've studied martial arts which helps me find inner peace and self-confidence.
With wisdom such as "Win all without fighting", the ancient philosopher and warrior Sun Tzu has empowered business men and women to this day: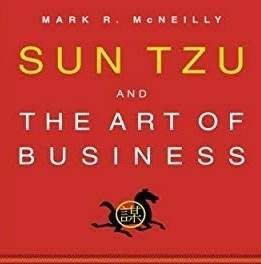 I – Use Speed to Overcome Your Competition
II – Avoid Strength and Attack Weakness
III– Capture Your Market Without Destroying the Market
IV – Use Alliances and Strategic Control Points to Your Advantage
V – Develop your leadership qualities to maximize the potential of your business
I'm learning an immense amount of good information from the Steemleo Tribe and the community is focused on investing, educating, becoming educated, and upvoting good content pertaining to investing. Come join the Discord group https://discord.gg/W4qgWf and learn more about the art and science of business.

Posted using Partiko Android