Obyte + U.Cal Berkeley (BOINC) cluster computing project will pay you
Hello Friends imagine your computer helping the world by crunching numbers for science i.e. mapping cancer markers, understanding the Zika virus, solving RNA folding sequences etc. That's what 2 of the computers in my home have done for several years.
It wasn't until recently, after a friend got me interested in the Obyte app (driven by the "gas" of Gbytes and Bytes,) that I realized my passion for cluster computing would literally pay off.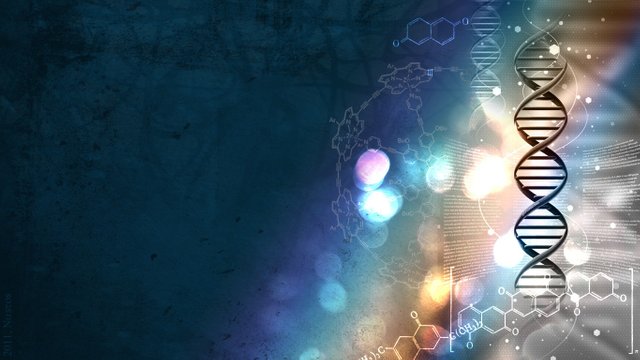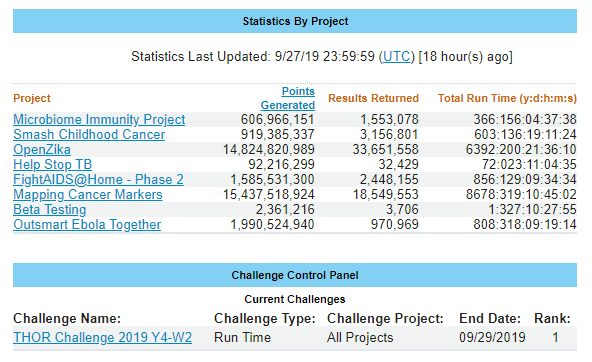 It doesn't pay a lot of money. I'm not here to hype this up as a job. However, since the scientific data is only being calculated when your screensaver is running, why not get paid for using your screensaver. Their slogan is "Let your computer daydream science".
I've only received about $1-2 over a few months for the science "screensaver" and it's better than nothing. The steps are easy:
(1) Download the Obyte app
Android: https://play.google.com/store/apps/details?id=org.byteball.wallet
Apple: https://apps.apple.com/us/app/byteball/id1147137332?ls=1
Windows 64-bit: https://obyte.org/downloads/Obyte-win64.exe
Linux 64-bit: https://obyte.org/downloads/Obyte-linux64.zip
(2) Go to "CHAT" section of Obyte app
(3) Select "BOT STORE" tab
(4) Select "World Community Grid linking bot"
(5) They will give you a specific screenname to use when signing up at WORLDCOMMUNITYGRID.ORG mine is something like Obyte_b8a8
(6) Visit worldcommunitygrid.org and select "join" in the upper right corner:
https://join.worldcommunitygrid.org?recruiterId=1088084&teamId=R1RD1XTFK92
(7) Download the client
---
The software is a clone of the original U. Cal Berkeley BOINC client but IBM dressed it up calling it World Community Grid. If your screensaver ever fails (Microsoft's fault) you can actually re-download the BOINC software instead of World Community grid and then just join the World Community Grid project with your same email. https://boinc.berkeley.edu/download_all.php I like the screensaver to stay on not just for helping to protect the screen but the project's screensaver looks really cool while it's calculating scientific data.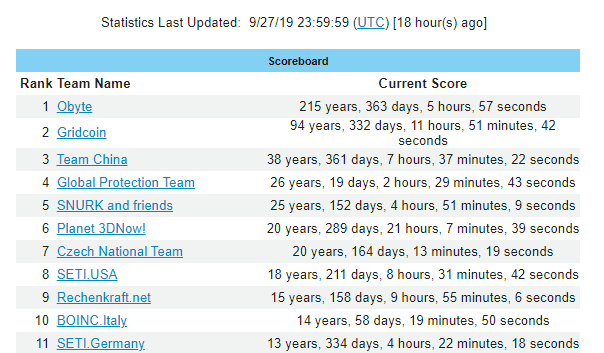 We're winning the Thor team challenge and CRUSHING numbers for science
Obyte cluster computing team info: https://www.worldcommunitygrid.org/team/viewTeamInfo.do?teamId=R1RD1XTFK92