I have made four major investments in cryptos: three in past and one for future.
My past three major investment assumptions were more than perfect but executions were terribly wrong. I wonder if my fourth investment and prediction will be correct. This time I am prepared well for execution, hopefully!
First prediction and investment: 2000 LTC in October 2013
In Q4 2013, I knew LTC will hit big if BTC will hit big. In October, 2013 I almost made 2000 LTC through mining, buying and trading.
My best prediction was that LTC would reach $20 in next few months.
In a trading day, I lost 300 LTC from my 2000 LTC. I was a noob trader. I was so pissed off that I revenge traded and lost around 1000 LTC on that day.
I moved out from my goal of hoarding LTC to move my holding to XRM (PrimeCoin), FeatherCoin, PeerCoin. Then came back to LTC again but now I had around 250 LTC only.
LTC reached more than $20, in fact $48 in December, 2013. My portfolio reached $12K and total investment was $6K. I did not sell.
Second prediction and investment: Again 2000 LTC in January 2015
Then bear market ensued in 2014 and 2015. This time I was determined to make big sum of LTC. I almost managed 2000 LTC again through mining, trading and purchase.
LTC hit ATL at $1.1. I have already invested $15K for my 2000 LTC and previous investment.
I knew that it will break previous ATH at $48.
I was introduced to 20X leverage trading for LTC at OKcoin. 20X leverage trading is very common in Forex. But volatile asset like BTC and LTC with 20X leverage is ansure fall. Again, I was pissed of to see my $15K down to $5K. I did another adventure in Futures and lost 2000 LTC in two days.
LTC reached $380 in January 2018.
Funnily, I received a message for my prediction back in 2015 at reddit: Are you a time traveler?

The redditor was asking about this post:

Source: https://www.reddit.com/r/litecoin/comments/2rtwjc/litecoin_is_officially_dead_when_we_go_sub_190/
Third prediction and investment: 10K Steem in November 2017
I kept mining BTC after loss of 2000 LTC. This time I am determined to sell whatever I mined and I don't want lose any investment. I had two antminer S3 and mined 5 BTC. I sold them for on average $400 each.
In 2016, I had around $20K loss and no investment in cryptos.
I returned to cryptos in June 2017 at the beginning of the mega altcoin bull run. Though I had a Steemit account from 2016, my research and gut feeling matched with Steem.
I managed to buy 10K Steem at an average $1.
My prediction or assumption was Steem will reach at least $5.
My total investment was $30K including last all investment. When Steem reached $3, I estimated Steem holding became equivalent to all my last investment after three years. Eventually, Steem reached $8.5 and my asset reached $85K with $55K profit. If I started the power down at the peak, I could have sold at $50K at best still $20K profit for all my investment. I did not sell thinking Steem will recover from $3 to $10 or beyond. Greed hampered my rationality. Moreover, I was earning around 500 Steem through blogging and delegation.
Future- Fourth prediction and investment: 90K Steem as of now
Now I have managed almost 90K Steem and equivalent Steem tribe tokens. But my total fiat based investment is around $45K. On average, my each Steem costed 50 cents if I consider all my previous crypto investment from last five and half years.
My prediction is that Steem will reach at least $2 in 2020 and $5-10 by 2021.
Since my last three predicted investments were correct and even overshot my expectation, will I be correct this time also. I have left any sort of crypto trading let alone futures trading. I have become HODLer.
My only concern is that if Steem reach $5 again, would I be come out from my HODLer mindset to sell some big portion of Steem. I am hoping so :)
Disclaimer: This opinion is not a financial advice, it my personal perspective and opinion. Please seek professionals for financial decisions.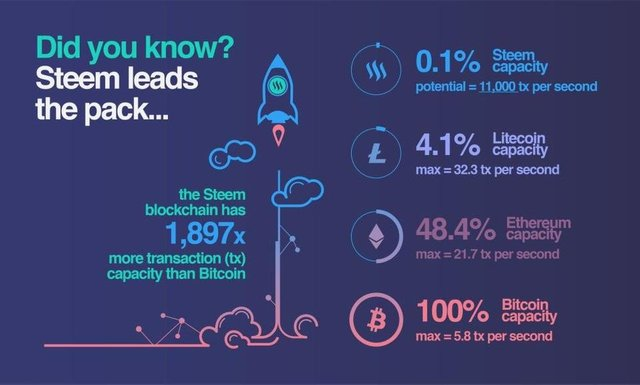 Image sources: Most images are open sourced (e.g. Pixabay, Wikimedia etc.) with Creative common license. Some images are used with due courtesy to respected owners.
Thanks for reading.
@dtrade
Cryptominer, trader and blogger since 2013
Posted via Steemleo