A couple of days ago I read this post from @spinvest where it proposes a popular and interesting method to save a few hundreds $/€/£ at the end of the period of the challenge.
The Penny a Day Saving Challenge
And as the title suggests, you must save a penny everyday, compounded until the day 365 where you'll end up with about ~667,95€.
I've decided to try this on my own, as I'm a big fan of the magic of the compounded interest and I'm a huge believer in recurring savings rather than depending on the gov to retire.
Build up the habit of saving is very important, because starting (+) early, the pocket 'burn'decreases exponentially and sets up ourselves in a better position overall. It's about empowering us after all uh?
My Own Touch
The challenge encourages to start with 0,01€, the following day 0,02€ (and so on), and (just) because this is a very small amount to feel the challenge relevant in the first ~0-100 days or so I've decided to start throwing in away all the possible spare cash that I have in hand right now.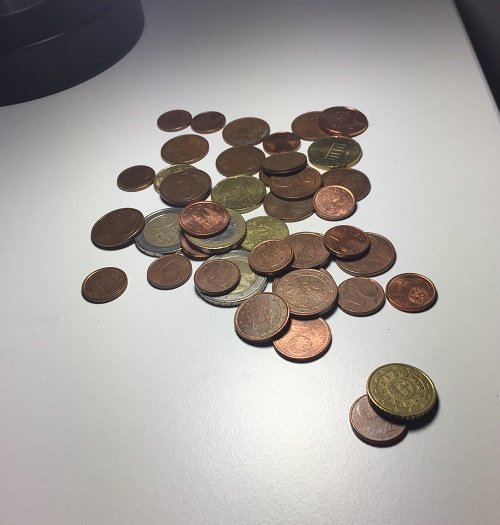 I'll be using this sheet and Ill be using this initial sum of cash to mark most of the early days boxes.
Counting...
...
...
...
Yay! 6,61€ Not bad at all for a nice start :)
I proceed to mark a few boxes and to put it all into a jar.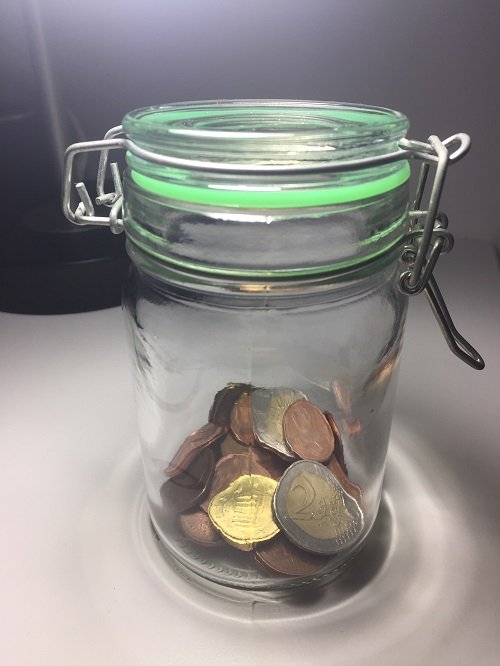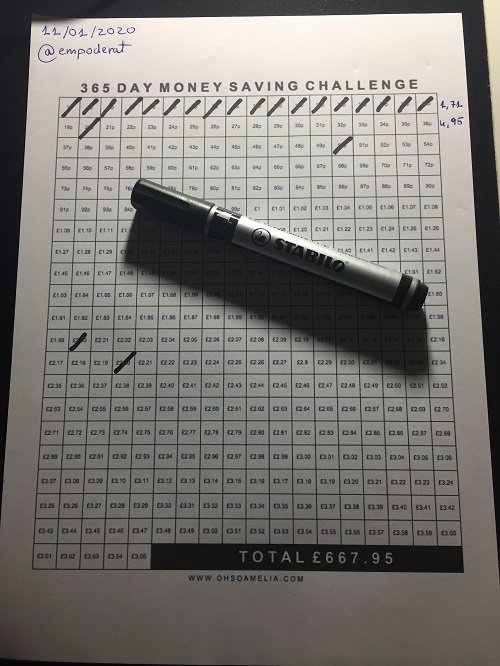 I also should say that my intend is not to save all this money (progressively) thinking about early next year. I see it as a way to save some money in a agressive way which would allow me to prepare for the next months, as might be travelling and I'll surely need the cash. Dunno yet.
If I'm able to save 200-400€ with this gamified savings plan I'll be more than satisfied.
I'll keep you updated. Sure it will be a funny experience (I'm thinking to clean the car atm... maybe I'll find some more coins under the seats).
---
You can follow me on Twitter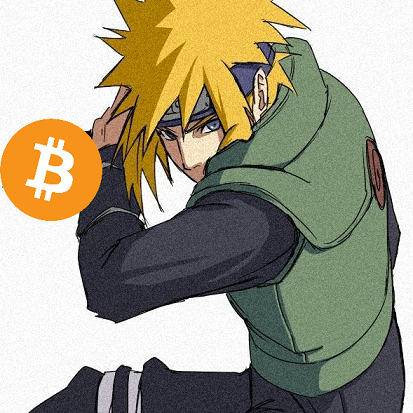 ---
Posted via Steemleo | A Decentralized Community for Investors