As the title says, I'm taking my chance to refill again my bags with a added chunk of LEO stack.
Seems that someone took my words from my last post and decided to place a nice sell wall at 0.222 STEEM/LEO.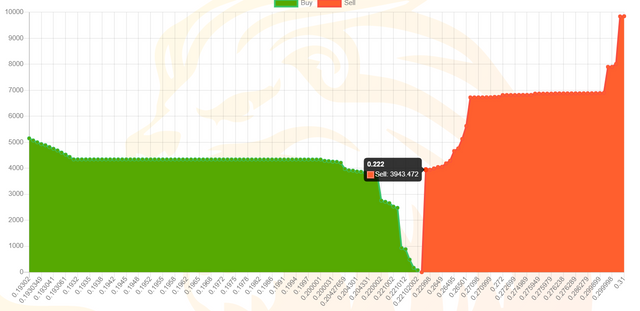 And yep, I'm taking my chance to reach 15K LEO levels.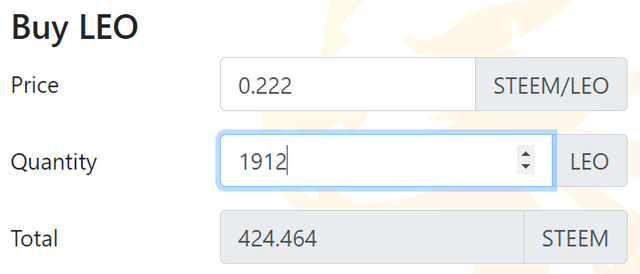 And this is how it shows the orderbook exactly after my purchase of ~1900 LEO: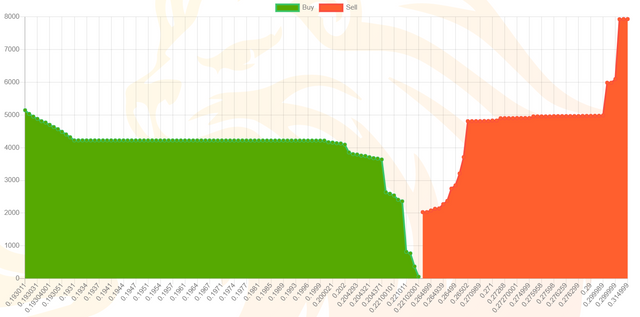 Now it seems a little fairer battle hehe.
(Obv all of these LEO are going to be powered up and insta-delegated to my curation acc. @empoderat.leo
---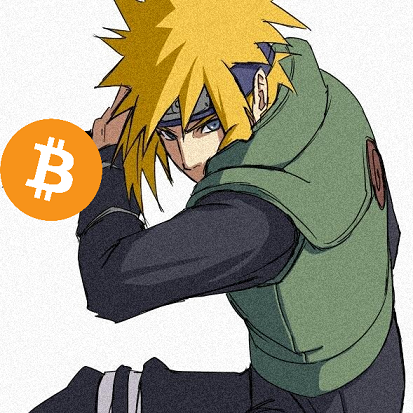 Don't forget to reach to me on Twitter for more crypto related thoughts.
Also, If you're actively posting on Steemleo let me know and (maybe) I'll drop around to curate some of your content.