Engage Gametech
What is Engage Gametech?
Engage Gametech is a company registered in South Africa. It has a core team of 4 individuals with decades in the gaming industry and the technological side. The Engage Gametech team aim to provide the world's first completely monetized gaming platform called, Engage. A platform that will allow its users to play any of their favorite titles through the use of the Engage platform and be rewarded for the time spent in-game, achievements unlocked and the virtual assets they receive!
Who is the team behind Engage?
Engage Gametech consists of 4 core team members. Trevor Henry is the CEO and Founder. He started his blockchain career in 2016 and has been gaming since he knew how to walk. Jonathan Boshoff is an IT specialist. He created an application called "info-docs" that makes accounting much easier for the average person. Llewelyn Lovell is the head of technology. With over 10 years in programming and developing, he is the best fit for Engage's complex system. Finally, Robert Eckert, the Chief Marketing Officer, Rob played video games professionally for some time in Canada and streamed to large audiences, specializing in games like Pokemon GO, and Yu-gi-oh! Engage Gametech has partnered with TwogNation. A platform development agency that created a whole new tournament field for online players. A platform that currently boasts over 40,000 users, that will be integrated within the new Engage platform once it is built!
What is the problem we are solving?
In today's world, the gaming industry is booming. And while the streamers and pro gamers are making all the money, the average and amateur gamers make nothing, yet spend all their hard-earned cash on the games. What reward to do they get back? Nothing. Maybe the satisfaction of receiving a rare item in a crate (If you are lucky) or gaining new skins for your character. But besides that, there's no real-world value to the average gamer. Even by purchasing new items and crates on steam, if you did manage to secure a cool or rare item, your money would be stuck on the platform without any way of getting it out, so inevitably you would keep spending more money and getting no real-world return.
Solution?
That's where Engage comes in. We aim to provide the average and amateur gamers a way out. A way for them to make money, feel included and be part of the ever-growing gaming industry. Besides being able to earn money while you play video games, you can also buy awesome items and rare crates (that deliver rare items). Ultimately, when your profile level reaches a certain level, Engage will start paying its user a daily wage to play video games! How awesome is that!!
Our token (NGA) will allow all users to:
Participate in tournaments and events through fair matchmaking systems
Enter fantasy leagues for every major esports tournament
Tip against or with your favorite player in the outcome of what happens next
Buy awesome merchandise from your favorite streamers and professional gamers
Contactless payment systems integrated within our mobile app (Meaning all our partners will accept your smartphone as a payment method)
Utilize our token in a unique auction house where you can bid for your favorite items and skins!
Trade, buy and sell on our internal exchange
Besides being able to do the above mentioned, you will be able to earn NGA through using our platform. Ways of earning tokens:
Time spent in-game
Unlocking new achievements
Winning games (PUBG chicken Dinners, Rocket League matches and much more)
Small achievements in-game (DOTA 2 rampages, 5 killstreaks, Headshots, above-average damage in a match and the list goes on)
Tournaments and Events
Fantasy Leagues
Winning tips and wages
Selling items and crates on our digital asset marketplace
Through mobile games, we will create for our users
Joining our bounty programs
What we plan to offer the gaming world is far beyond what anyone has ever thought of, and we need you to make this happen! How so?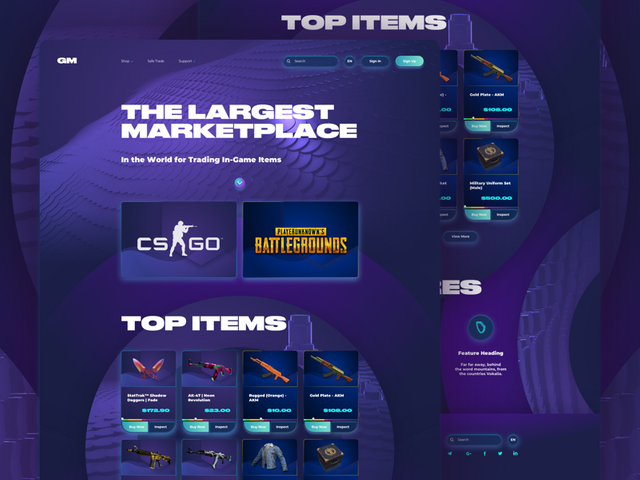 Where we are at currently
We have been accepted onto 6 Exchanges now to launch an IEO (Initial Exchange Offering). Part of these listings requires a sizeable upfront fee. We are now looking for everyone to help us make this a reality! We have created two miners on the Steem-Engine platform, 1. Engage Miner and 2. Engage Mega Miner. We aim to open this up to the steem community to help us raise the funds we need to be able to list on these exchanges and make this platform a success we know it's going to be. Part of this raising round, we have decided that we are going to turn this miner into a bounty campaign as well. Meaning, if you purchase a full miner from us, whether that's the Mega Miner or Miner, we will give you an additional 1000 or 500 Engage tokens. The more miners you buy; the more tokens you will receive.
E.g.
1 Engage Mega miner (NGAMM) = additional 1000 tokens
5 Engage Mega Miner (NGAMM) = Additional 5000 tokens
OR
1 Engage miner (NGAM)= additional 500 tokens
5 Engage Miner (NGAM)= Additional 2500 tokens
There is no limit on the number of miners you wish to purchase. The value of the token, when listed on the exchanges, will be $0.03c
A breakdown of the miners!
The Engage Mega Miner (NGAMM) sells for 400 steem per miner while the Engage Miner (NGAM) sells for 100 steem per miner. The Engage Mega Miner has 2000 miners available to buy while the Engage Miner has 4000 miners available to buy! The difference between the two miners is the fact that the Mega miner runs at 5 times the rate of the standard miner, meaning more rewards!
Definition of Reward Block:
Engage Miner block reward refers to the new NGA that is awarded by the blockchain network to eligible NGA miners for each block they mine successfully.
All miners generate rewards at 1.9 NGA per block and recieve them every 10 Blocks (19 per 10 Blocks)
This means the mega miner would produce 5 times the rewards for 4 time more STEEM further incentive to pock up some mega miners (NGAMM)
2 million total tokens to be mined in the first year
A bonus of 4 million tokens will be allocated to users that purchase the miners!
What do we need the funding for?
The first exchange we are aiming to list with is Shortex. We need to raise 2 BTC for the initial upfront fee plus an additional 3 BTC for outside marketing for our community growth. Once we are listed on the exchange, our first raise of funding will be a target of $800,000.00. With that, we aim to start the prototype development and finalize the full development plus the world-class UI/UX design. The remaining funds will be used for extended marketing and the next exchange listing. The next exchange we aim to be listed on is Kucoin and Coinbene. Each one of those wants an upfront fee of $175,000.00. This will be paid for by the first Exchange listing with Shortex. We aim to then raise the remaining funds of $7,200,000.00. The funds raised from this exchange will help boost our marketing campaign and start the platform monetization strategy to begin rewarding our players for gaming!
A lot of funding will go to our ambassador and sponsorship program. We plan to bring in big names into our platform so that our users are not just rewarded for cash, but also really cool items and gadgets!
Why hold our token?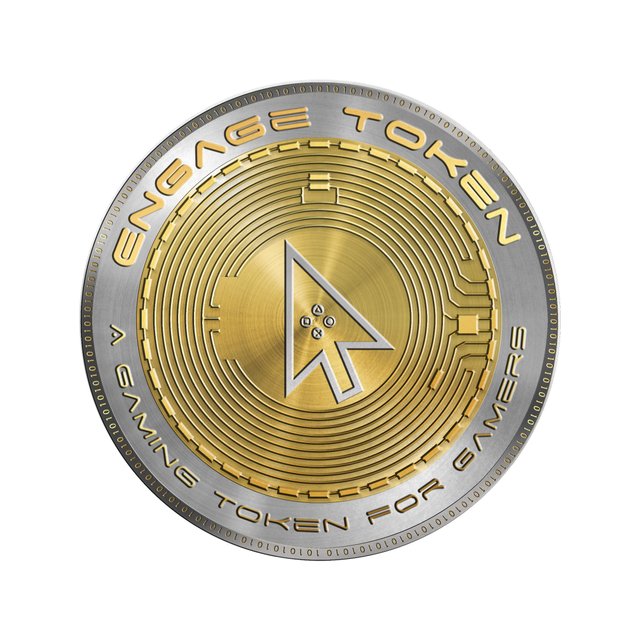 By holding our token:
You can buy awesome merchandise through our Engage E-commerce store
Tip your favorite streamer during their live games
Reward your friends
Buy awesome new digital assets
Compete with your friends!
The more tokens you hold; the higher based rewards you will receive! There's never been an easier way to earn awesome prizes through such a great gaming platform! You will also be able to exchange your tokens for fiat or other gaming-related blockchain projects on our very unique and awesome internal exchange!
We truly hope we can appeal to the steemit community in supporting what we plan to achieve! Never has a miner rewarded you the way we plan to! Not only can you mine tokens, but now you are rewarded back for just buying a miner! The miners on the steem-engine platform are the only miners available to buy. We will not be creating anymore, so get them while they are still available!
If any of the community would like to reach out to the team at Engage Gametech, let us know in the comments below and we will arrange an open call to answer any questions you may have!
We hope you support us and we can't wait to share with you an awesome gaming platform!
Warm regards,
Trevor Henry
CEO/Founder of Engage Gametech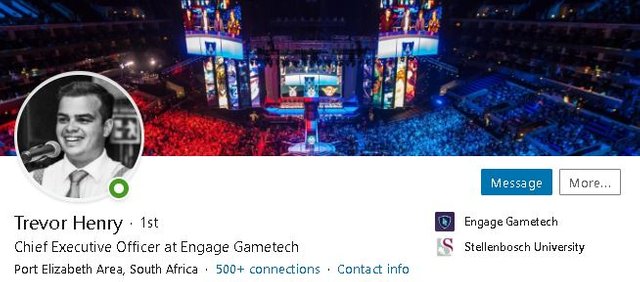 Elevate your game with Engage Hub today
Join us on Social Media!
Facebook
https://tinyurl.com/EngageFBSocial
LinkedIn
https://tinyurl.com/EngageLinkedIn
Twitter
https://tinyurl.com/EngageNGA