I've talked to a number of people who look down upon tokens. What people mean by tokens is sometimes a little unclear but in my understanding token in the crypto space is crypto-asset that has no blockchain of its own. Because tokens are easy to create - on Steem-Engine at least - they are supposedly "shit". I don't understand that position. Of course, most tokens will never have much value even if trading them were technically very easy. But why call them shit? Who in their right mind is against Steem-Engine tokens when they get dropped into their wallets? Tokens, bring them on, I say. Even if the vast majority of them are completely worthless at the time of drop, who cares. You can let them be where they may fall (your wallet) and if some of them develop utility over time, then you can trade them or use them yourself.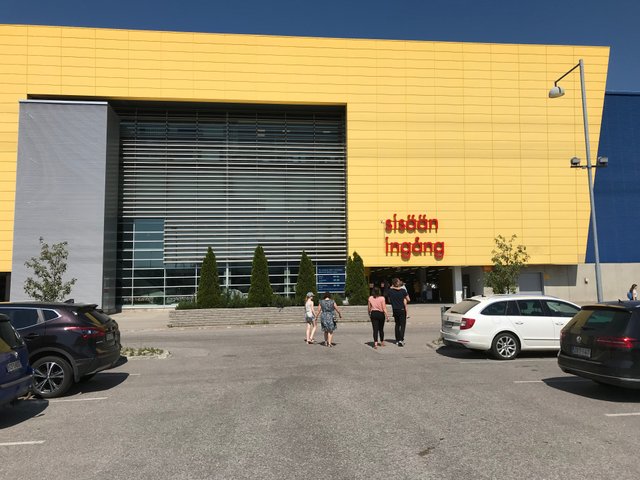 The world is full of tokens or various descriptions. The blockchain revolution did not start the tokenization of the world. Various types of centralized tokens have existed even well before the digital age. I haven't even checked how many loyalty points earned by shopping at certain chain stores I currently have. Probably quite a bit since you get them when you swipe your loyalty card at the terminal for points every time you shop.
Loyalty points remind me of an aspect of Steem economics where participation is rewarded with tokens on the Steem blockchain. In Finland and the rest of the Nordic countries, retail is dominated by a few giant co-operatives. In Finland, the vast majority of supermarkets belong to the K group or the S group with other chains like Lidl and some independents thrown into the mix. In the co-operative models used by both groups, the stores are privately owned but certain group level functions like logistics are owned by the co-operative. The co-operatives themselves are owned by the store owners - and customers. Any card carrying customer is awarded loyalty points that can either be cashed out once a year or entitle to discounts at stores belonging to the co-operative. The two groups are not limited to retail. The S group has a banking and financial services. Both are also in the restaurants and hotels to mention a few of the other sectors.
The co-operative model is very much like Steem economics except that having the tokens on an open and permissionless blockchain makes it easy to trade, transfer, stake, delegate or otherwise utilize them trustlessly. I wonder if retail might be interested in Steem-based tokens. In Steem-Engine tokens, there is a potential gamification aspect absent in common centralized implementations. Steem-Engine is a smart contract platform offering out-of-the-box capability with an existing internal market. I seriously think retail, online or brick-and-mortar, is yet another sector that Steem-Engine could be marketed to.