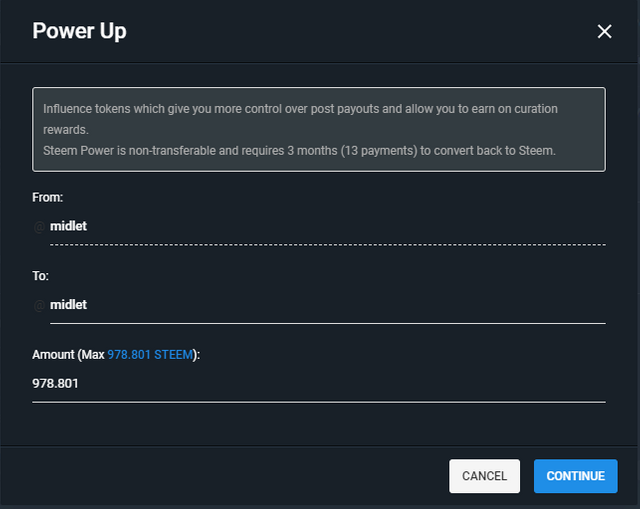 It wasn't long ago I was posting about crossing 15k, and since then about every couple of weeks I've been buying in little batches. I wasn't planning on buying any today actually, but when I saw it was SPUD, I just went ahead and pulled the trigger.
Relative to when I first started, Steem costs practically nothing right now. While we're in the lows that I never imagined we would ever see, I want to grow as much as possible. If for whatever reason, everything went wrong here, Communities were a bust, SMT's went nowhere, all the other projects failed, exit scammed, or just faded into obscurity, honestly I could live with that. I wouldn't have any regrets. I would still look back on this as a fun and rewarding experience and would move on with life feeling like I learned a lot, met cool people, and acquired a new and interesting chapter in the "Book of Midlet".
But...
on the flip side, if I were to say Steem is lagging, I'm going to just see where things go, or this place sucks, I'm leaving, or any of the other reasons people end up quitting(some very valid btw), THEN Steem turns around, crypto turns around, or someone creates the killer app for Steem, whatever or however it happens, Steem ends up becoming wildly successful, I would regret it for the rest of my life. I don't think a day would go by where I wouldn't be pissed at myself for not taking the shot. I think I'd end up like Uncle Rico from Napoleon Dynamite.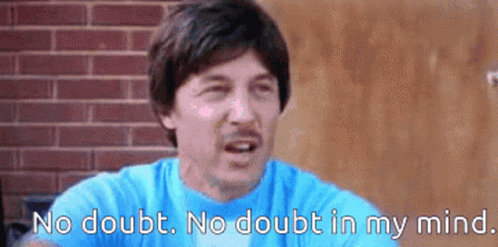 And to be perfectly honest, the thing that excites me the most about having Steem isn't one day cashing it out, it's using it. It's building communities, having the ability to affect change, having the ability to want to do something and making it happen. Like that post a few posts back about the Japanese animators making $500 a month. If Steem was back to all time highs, I'd be able to do a lot for that community single handedly(not that I'd have to I'm sure), but that's insanely exciting to me. So I'll keep posting, keep buying and keep growing. Hope you'll join me and help make this place into what a lot of us know it can be.
POWER UP!