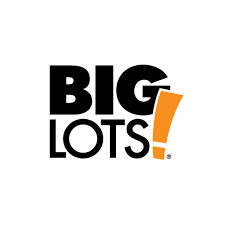 Big Lots, Inc., through its subsidiaries, operates as a retailer in the United States. The company offers products under various merchandising categories, such as furniture, home food consumables which comprises health, beauty and cosmetics, plastics, paper, chemical, etc.
Big Lots operates 1,400 stores in 47 states. There is actually a Big Lot about two miles from my house. Other items in store I have seen include electronics, toys, jewelry and a huge arts and craft section that my wife and daughter love. For those not familiar with Big Lots, they remind me of a Family Dollar, Dollar Tree or Dollar General or steroids. Probably a better comparison is a Ross or a TJ Max. All this to say, Big Lots get excess inventory from others and sell them at a discount.
Those who bought shares the five years ago would be down 50% Big Lots. Big Lots' stock has declined 20% this year and nearly 50% in the last 12 months. However, their "Store of the Future" initiative appears to be finally paying off. Their "Store of the Future" initiative is about making investments and experimenting with new store formats and playing greater emphasis on higher-margin categories like furniture, home furnishings, and seasonal items.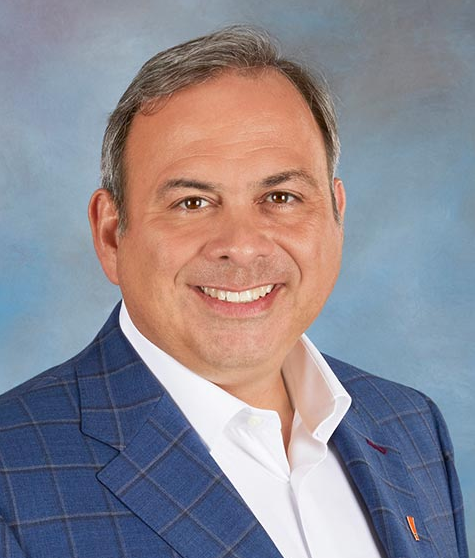 But Bruce Thorn, who took the helm in September, today said recovery is around the corner as the retailer turns its focus on improving the business through key, high-margin categories like soft home and furniture in the company's "Store of the Future" format.

"We must continue to invest in and refine our new 'Store of the Future' format that the team has developed," he said during Big Lots' earnings call this morning. "Driving incremental sales lift of high single- to low double-digits in most major markets completed this year is quite impressive."

"We have a lot of work to do in order to grow profitably and get our fair share of this marketplace," he said, later adding: "We need to continue to grow furniture, seasonal and soft home. Multiple years of sales growth in these categories along with customer insights suggest continued upside opportunities. We've gained market share here, and recent competitors' store closures suggest we still have room to grow."
Source
A couple of months ago Big Lots reported fiscal second-quarter results. Earnings per share (EPS) of $0.53, which was on the higher range of management's expectations. In addition, sales in the quarter were up 2.5%, with comparable store sales up 1.2%, both on the high end of expectations.
Big Lots has seen solid earnings estimate revision activity over the past month, suggesting analysts are becoming a bit more bullish on the firm's prospects in both the short and long term. This is probably due to last two earnings reports, with results surpassing expectations by more than 30%. The Smart Money knows this and they jumped in yesterday in preparation of their earnings in two weeks. The Smart Money bought 8000 of the December $20 calls.

This one seems like a layup for the Smart Money as price is at the bottom of the curve, meaning price is selling at a discount at the monthly demand at $21.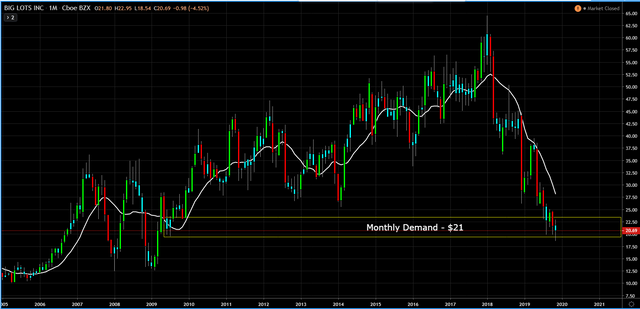 This post is my personal opinion. I'm not a financial advisor, this isn't financial advise. Do your own research before making investment decisions.