Bitcoin's recent bullish flag pattern has already resolved, unfortunately to the downside as price sold off earlier today in just a couple high volume hours, per the usual.
Flag Pattern Fail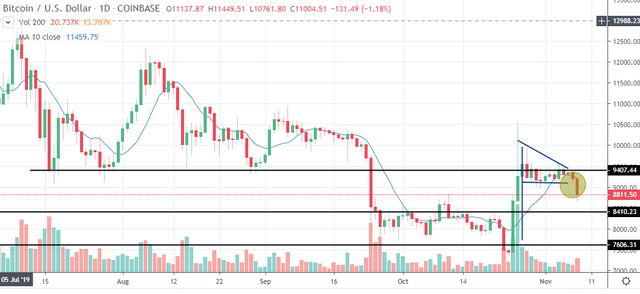 Obviously this sell off takes the bullishness and throws some cold water on it, but all is not lost.
8,600 and then 8,400 are the next down side supports I am looking at with the latter being the clear support and the former being a spot we could see support develop as it is the highest prior top from that previous range.
So back to square one for now. 9,400 remains the upside target and resistance. That has to be breached before we can see another leg up and price needs to hold that 8600-8400 area to prevent price action turning bearish.