After making a modest bounce at the $41 support Litecoin is looking weak and could test the level again. There are several price support levels below $41, but the popular crypto twitter account whiterabbit thinks LTC is going to zero!
Price and Levels before Zero
Zero is pretty aggressive but I suppose anything can happen. In the meantime lets talk about the next support level if price doesn't hold $41. Looking at the chart below you can see all the way to the left there is consolidating price action around $30 and that folks is your next support if price was to sell off through $41.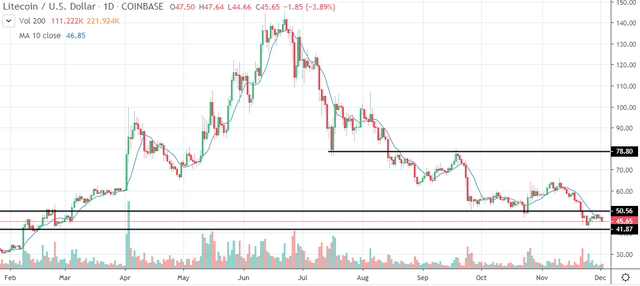 As for the upside, price needs to breach $50 before it can see any tone of bullishness. Either way though, I think it will be a long time coming even if this guy is right....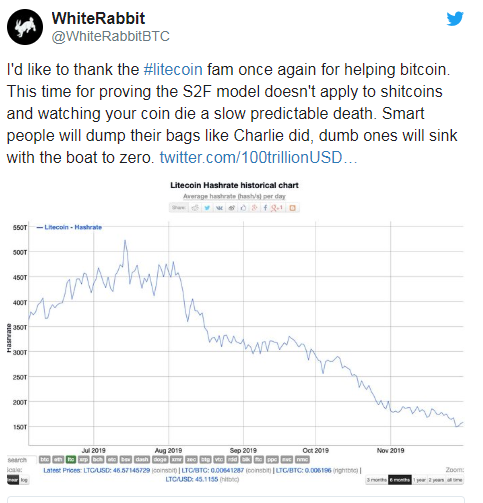 It's interesting content to say the least...