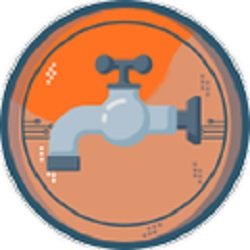 In order to earn steem within steem blockchain, you need author - create a blog post, curate - upvote a post, play a game on the chain or stake in a project.
You can also earn steem off steem blockchain by completing small tasks. With the crypto faucet, you can earn steem just by viewing two ads a day. This is great especially for newbie steemians who start out with low steem power where steem earned from up, voting will be low due to their low voting power.
Your earning does not depend on your steem power, voting power or resource credits and you don't have to make a blog post in steem blockchain. They also give you the possibility of earning other cryptocurrencies - Dogecoin, Litecoin, Tron, Digibyte, Bean Cash, Bytecoin, Siacoin and Verge.
There are other ways to earn additional Steem in the crypto faucet too. If you have a lot of free time on hand you can earn additional steem for doing data entry, online survey, watching videos and completing offers.
To make sure that they are a legitimate operation, I have already made some withdrawals. The withdrawals are sent directly to your steem wallet and almost instantaneous: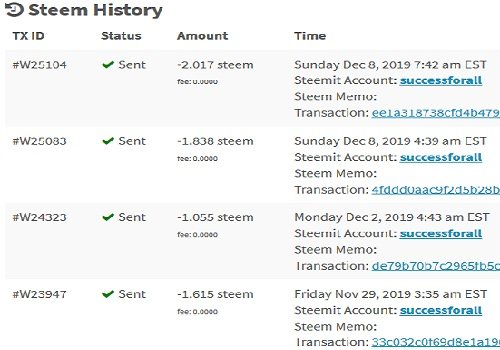 Here is the signup link for the crypto faucet: https://www.thecryptofaucet.com/?r=24137
If you signup using the above link, DM me your the crypto faucet username to get additional Tamil Charity Coin( Our own Steem-Engin Token) rewards for your joining and active use of the faucet.