Today I had the privilege of presenting some basic stock market fundamentals to a small group as a guest for a webinar. I've introduced individuals to stock market investing before, but this was my first time presenting to a group of any size. As I stated earlier, I was just a guest speaker so I was only speaking for about 7-10 minutes but the information was taken well.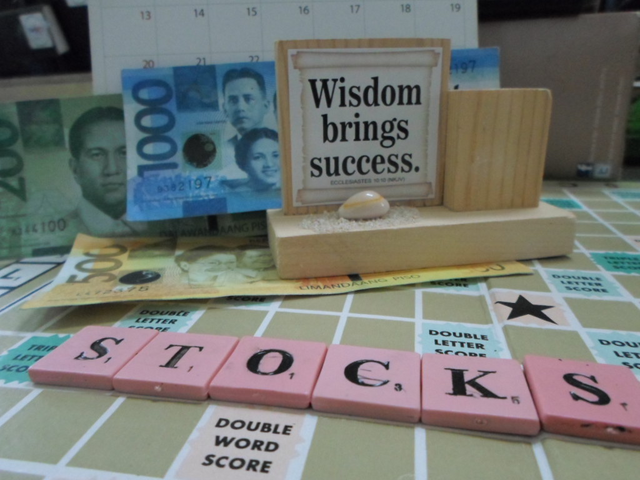 I'm not an expert by any means so I only stress on enforcing investing principles. Too many people are eager to make big bucks and look for shiny investing strategies that promise big profits without even learning the fundamentals first. Rock-solid fundamentals alone will get you solid returns. I'm only 4+ years in the market and the first two I spent trying to reinvent the wheel, and as a result, saw little return.
It wasn't until I became diligent in tracking data and making my decisions based on the principles that I started seeing some success. I don't have a lot of money in the market by most standards (under 10k), but my percentage gains have been pretty well over time.
Here's one of the documents I shared on the webinar. I spoke on the importance of at least being familiar with the traditional asset sectors (see image below) and shared a list of some things I consider prerequisites before you start investing. Real fundamental, but extremely important stuff.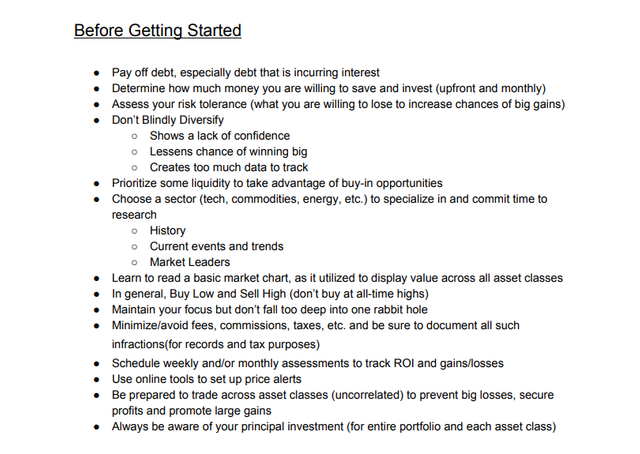 This should be a monthly thing so I'll be making posts covering each meeting. I'm also working on a cryptocurrency presentation for the same group so I'll be updating that also.
---