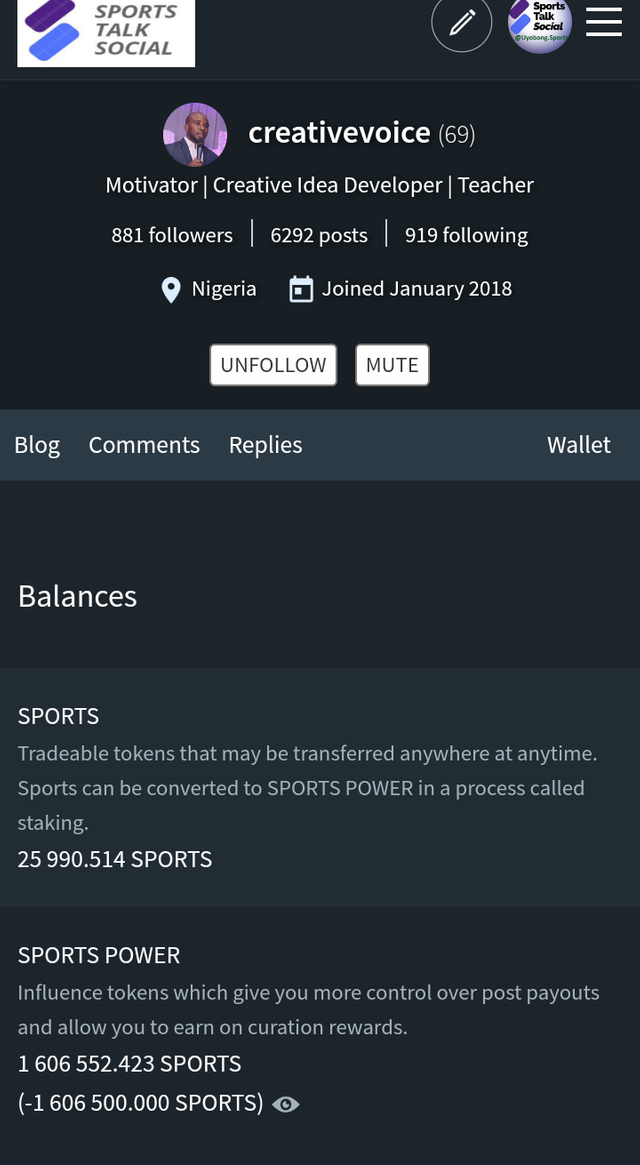 The above screenshot is showing the wallet page of my SPORTS earnings. The wallet holds about 1,630,000 SPORTS tokens in stake and liquid form. @uyobong is my main account while I use this account for sports contents curation.
The entire of the SPORTS tokens are earned from my sports related contents which are a few updates of the activities of the Nigerian Professional Football League (NPFL) and teams, the Vandrezzer Football Club and my reports of Investments in SPORTS tokens.
I have made at least two withdrawals of SPORTS which was worth about $15, equivalent to NGN5,000, however,no Fiat has been deposited. I grow my sports earnings by using the steem rewards to purchase SPORTS and I have staked over 90% of the tokens i have. This makes me a whale curator in SPORTS tribe of Steem with over 2 million stake. I have also earned the trust of other SPORTS token investors who have delegated their tokens to me for more Curation power.
All stake of SPORTS of mine are held on @uyobong.sports and I run a daily Curation on #sportstalk and #actifit tags where I curate quality blogs. The Curation account has about 330,000 SPORTS cumulating my SPORTS worth to about 2 million.
As at today's market price, SPORTS is worth $0.00004 and 2 million tokens would give you at least $80.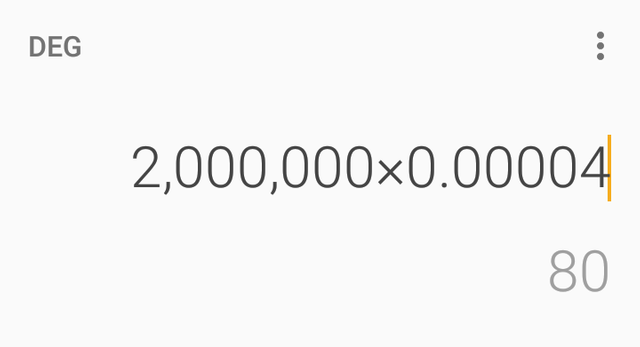 I am penning this update for the sake of my social media followers and Nigerian friends who are arguing about SPORTS on Facebook with no value in return.
@sportstalksocial team and the lead @patrickulrich is working hard and we hope to see great use cases for SPORTS token rolling out. I believe that in the near future, you could purchase some sports gears and even book for sports events with SPORTS token.
Creating a steem account is 100% free and that is done within minutes. You can avail yourself the opportunity and earn more value for your contents.
Visit https://steem.com and hit the signup button.
There are a lot more of tokens you could earn and you can even create a community for your niche where your native token could also be created as the beta version of steemit rolls out.