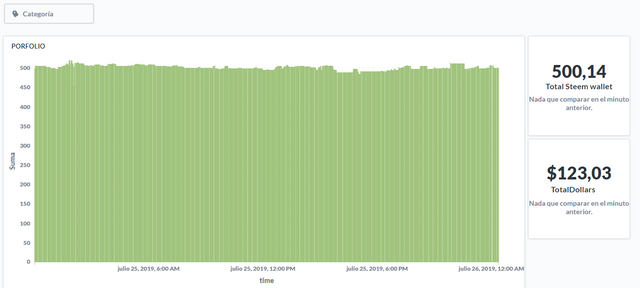 This days I've been busy because I was on hollydays and I haven't time to dedicate to program or set up things, but today I was able to call the API of steem-engine and add every token value in steem.
I'm making this calls every minute to get the chart you are seeing. I expect this chart became a ascending road to the abundancy.
In the aditional boxes you can see the last value of the tokens and the value in dollars. The cart allows too filter for any token on the steem-engine wallet.
At the moment this chart only works for me, but I eventualy figure out how to do it for anyone. You don't think would be interesting to have this funcionality in steem-engine page?
Regards.