LEO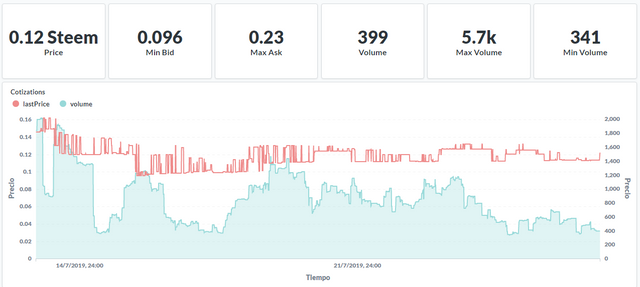 This new chart doesn't reveal me anything more to think the actual stucked situation is going to change. The volume continue very low, and while it doesn't change will be imposible the price change dramaticly.
ZZAN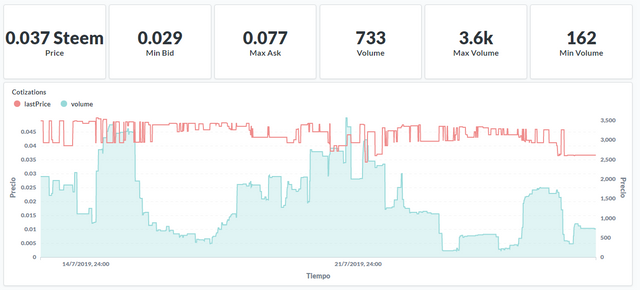 Like I said in last articles, the perspective is not very good, because the correction after the spike of the other day is not complete. For now it seems to hold, but if continue in this situation without a volume rise, it's probably the price sinks a little more..
PAL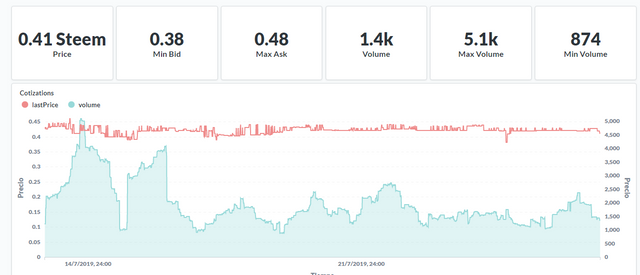 The price and the volumen is stable since two o three days. In this situation the changes will be minimal. We should wait a change in volume before see more action.
SPORTS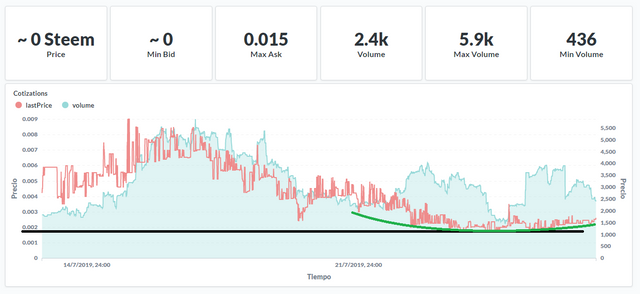 I think the price touch support and now it seems recovering, but with few data it's very difficult to know what is going to happen.
NEOX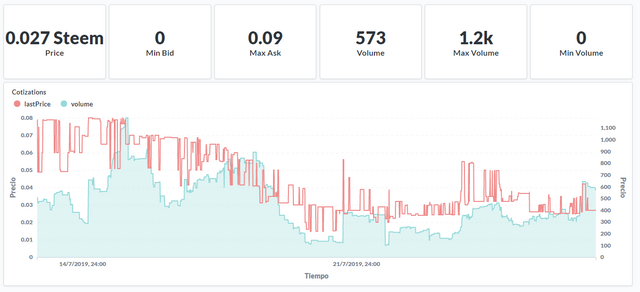 I think in this case the price is in consolidation because the token is very young already.
MARLIANS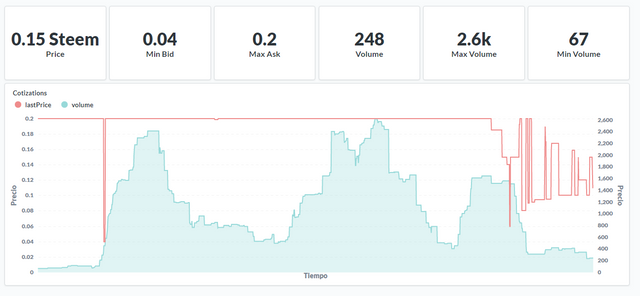 Is the same picture than the last one. The token cotization is so young that the price is not consolidate yet. We must wait and see to know how ends.
Always forget say this, but this is not financial advice, and I'm not a financial advisor. Thank you for your attention.