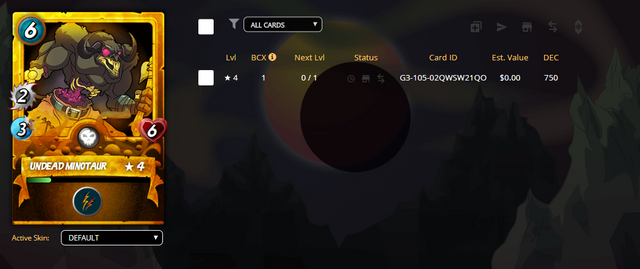 Happy Saturday!
it is a week since I started to play Steemmonsters. If be honest, it wasn't an easy week. Sometimes i was lossing almost all battles, and I was thinking that this game is definitely not for me. But sometimes I was going up in rating, and of course I was happy.
Well, after a week with steemmonsters, I would say that this game game is pretty funny. And I am sure that game makes my brain work, because I need to think which card to use, and in which order put them in the battle.
Also, I am always curious which card I will get in the daily quest. And today I received a Gold card. I am not sure but it looks good hahah and expesive...(at least I hope so)
And now I am waiting for the end of a season to see which cards I will get, if I get any...
---
---
If you have any questions about Korea don't hesitate to contact me here or via instagram

More articles about my travel adventures you can find here