I was Playing Steemmonsters Today and I was Just Trying to Win some DEC Tokens so maybe I Could Purchase a Pack of ORB's............
Much to My Surprise I was Able to Finish in the TOP 3, I Like Being Able to Make it Up onto The Podium........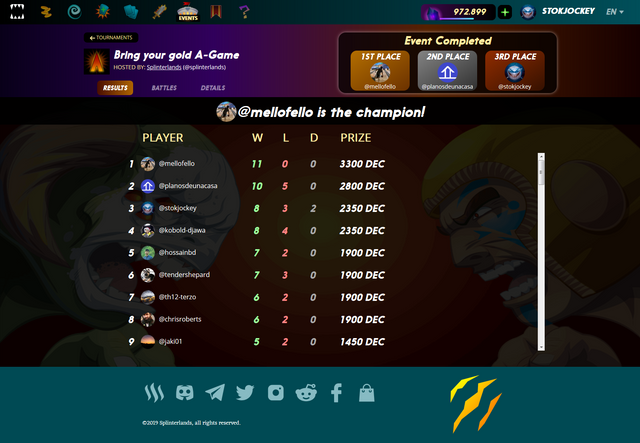 I have to Admit a Couple of Weird Things Happened When I was Playing in This Tournament Today...........
Since It was an all ALPHA CARD Tournament and with Certain Rule Sets you Get very Limited in the Cards You can use for Battle and Because of That as You can see in The Standings in the Above Shot you can see the Two Draws in my Final Total..............
Here is a Link for Each of those Battles so You can See What I Mean when I went UP Against an Excellent Monster Player @dreamryder007, I Think The SHARK made All The Difference in This DRAW...........
https://steemmonsters.com?p=battle&id=8bd00fe4ce112b7475dc14edf6819d13f1bf3e28&ref=stokjockey
Then Here is the Link to That Second Battle that Came to a Draw Right After That.............
https://steemmonsters.com?p=battle&id=a5745588aa59e9c81d2bd92741f6cfa05e6f5bf3&ref=stokjockey
@yabapmatt and @aggroed have Created THE BEST Game on the Block Chain and I am So Glad That I am a Part of It........Thank You Both Gentlemen.......
Also I Just Wanted to Share With everyone What the Screen Looks Like When You are Awarded Your DEC Tokens for Placing in a Tournament..........Nice Shade of GREEN and the DEC Token Reward for Third Place.........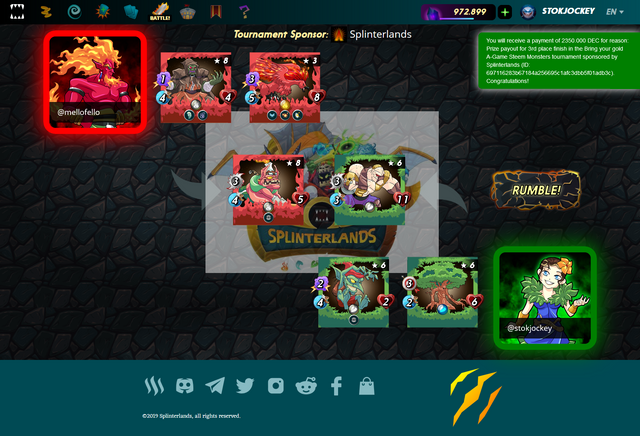 It Is Not Too Late to Get Into The Game, If you would Like to Use My Affiliate Link to Join Splinterlands I would Cetainly Appreciate It........Click Here
https://steemmonsters.com?ref=stokjockey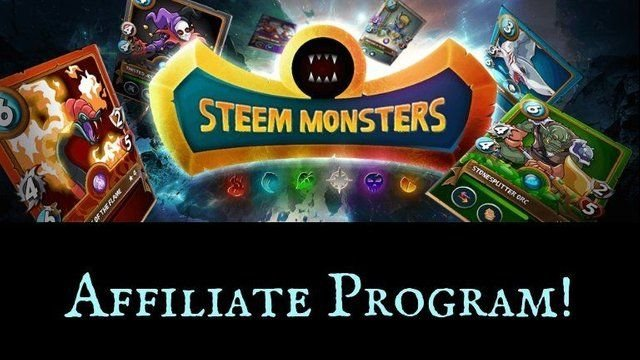 https://steemmonsters.com?ref=stokjockey
If You Become an Affiliate under Me by Using My Link in this Post I will Give you your First Pack of Untamed Splinterlands Cards and I Will Also Give You Your FIRST Splinterlands GOLD Card of My Choice. This OFFER is GOOD For The Next SEVEN DAYS until This Post Pays Out Next Saturday...........
Get In the GAME !!!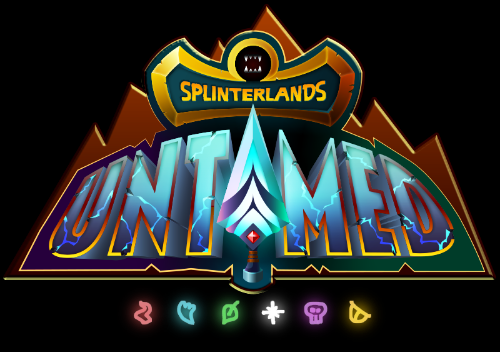 Oh and By the Way I Did Get an EPIC Card in my ORB's Pack that was Opened Up Today..........Thank You Ms. Saver @silversaver888.
Here Is What That Little WIZARD Looks Like, Pretty Cool !!!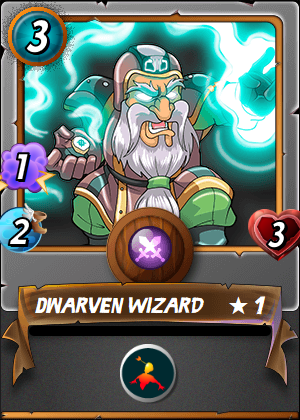 If you enjoy content such as this then please feel free to UP Vote........
Follow me here on Steemit & Palnet @stokjockey
Also Support all of the Silver & Gold Stackers as well as #steemsilvergold !!!