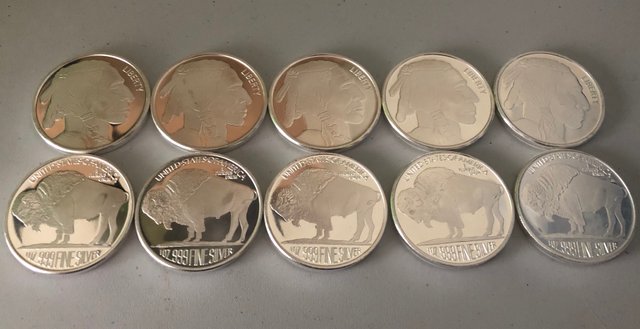 Yesterday I opened my mailbox and was surprised to see a package from JMBullion, which was the starter pack of silver I had ordered only two days prior. Apparently they have super quick handling and shipping times. As usual, the coins are great. There are a few scratches and imperfections on a few of them, but as they are bullion rounds I really don't mind. Since I got them for spot price, I really can't complain!
I think I'll ask a relative or two to order a pack of these and I'll pay them back so I can get my hands on more of them. There's really no reason to pay a huge premium on silver if you don't have to. I'm also going to explore some of the other silver at spot price deals of other online dealers so I can pick up some more cheap silver.
Once again, here's the link for the JMBullion spot deal if you haven't already taken advantage of it:
https://www.jmbullion.com/starter-pack/
Happy stacking everyone!


Consider following me @dropthatcode for daily posts!