Hi everybody!
The Isle of Man is located between Ireland and Great Britain in the Irish Sea. They are a British Crown dependency and recognize Elizabeth II as it's sovereign. The platinum Noble was minted in ten different denominations, but the most minted were five which were the 1, 1/2, 1/4, 1/10th, and 1/20th ounce. They were minted by the Pobjoy Mint, a private family owned business that minted the Nobles from 1983 to 1989. The nobles are often referred to as the Manx which is what the people and language are called on the Isle of Man.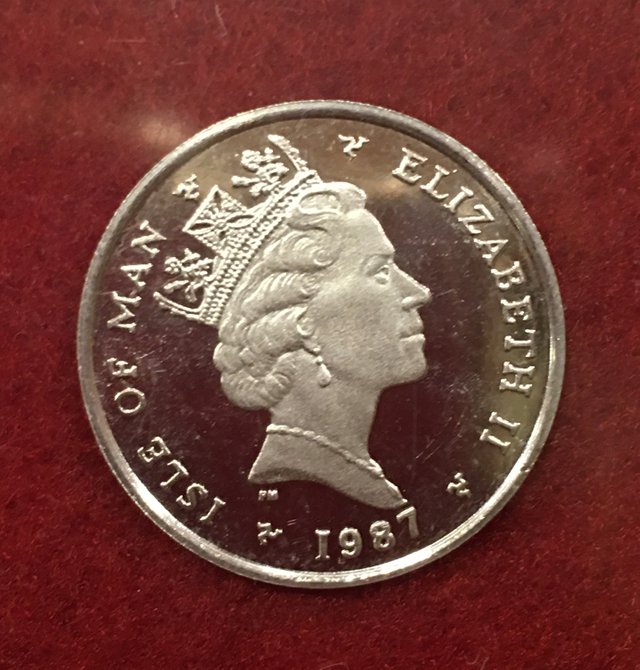 (I did not take it out of the protective sleeve to photograph.)
The obverse side bears the likeness of Queen Elizabeth II, but as a younger queen, not the more mature queen that a lot of coins have. The reverse side has a viking ship with sea birds flying on each side of the mast. Below the ship are the words 1/4 oz. platinum fine and below that is Quarter Noble. The purity of the coin is .9995. It is 22mm in diameter, 1.2mm thick and weighs 7.78g. It is legal tender on the Isle of Man and it's value is dependent on the amount of PM and the value the coin has to the collectible market.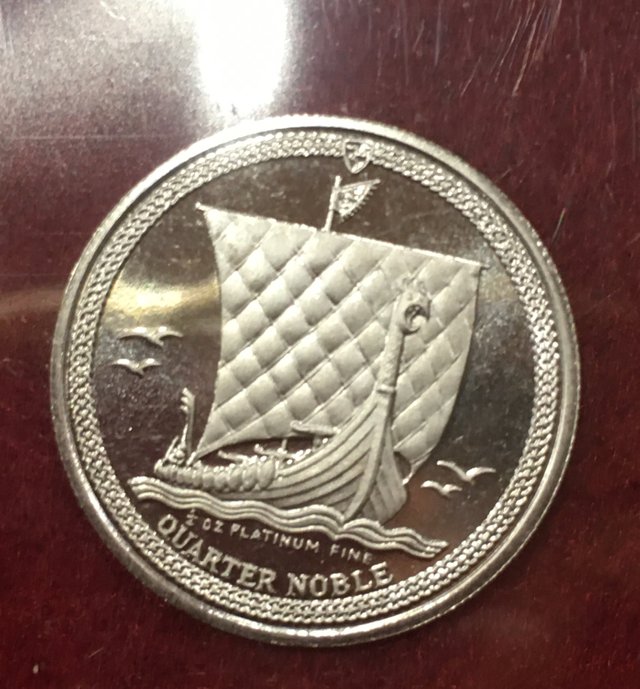 The Noble was created for investment purposes.
I really like the design and details of this coin.
Thanks for stopping by and please leave comments below on what you think!
Have a wonderful evening😎