A little while back @silveringots had a 500 follower giveaway. I just happened to be the lucky winner. The prizes were both awesome. Here have a look.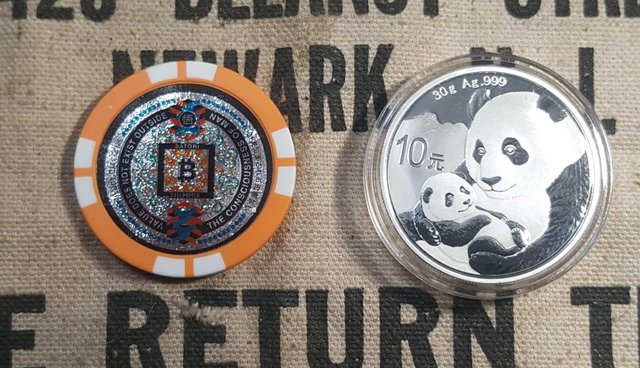 The 2019 Panda is an amazing coin. I have a few of the older Pandas in my stack, but they aren't really what I enjoy collecting.
Then we had the prize I picked long before I won. These Satori Chips are Badass! Way back when, @silveringots made a post about them and I've had my eye on them since. This one was a no brainer. The other day when I checked the mail, there it was.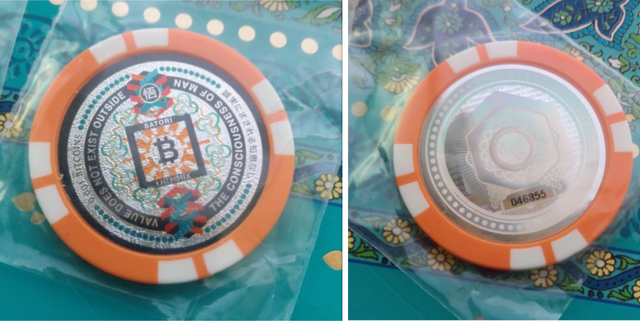 My Satori Chip Arrived!!!
But who can have only one Chip??? So I grabbed 5 of them. Technically I only grabbed 4 and 1 was my prize. Either way, now I have some of this badassery in my stack.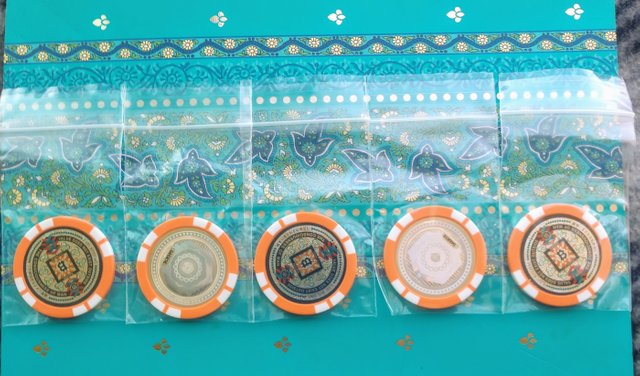 ---
Proud member of #Steemsilvergold. The best group on STEEM!