I'm finally getting back around to posting.....at least for today. What you are looking at here is the historic Route 66 coin set put out by Apmex. They started it a while back and I thought they were pretty cool. Let's see what we got going on.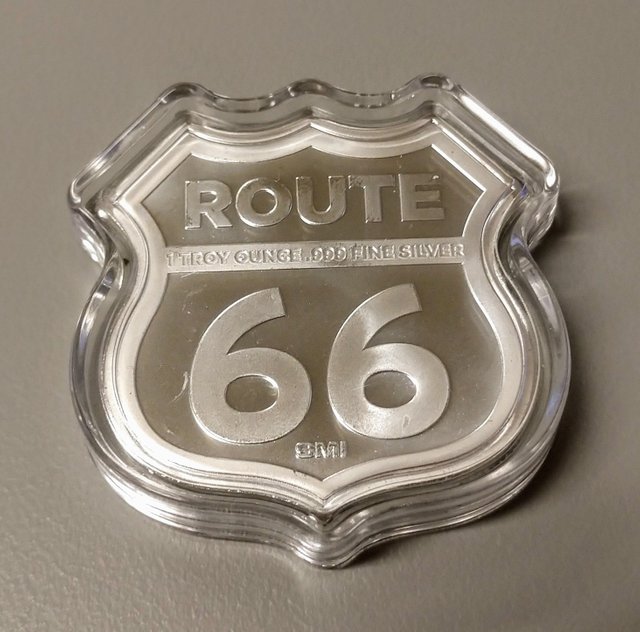 So far they have released 6 states. It started in Illinois>Missouri>Kansas>Oklahoma>Texas and the most recent was New Mexico. After this there will be 2 more states. Arizona and North Mexico will be the last in the series. Here's a look at the set thus far.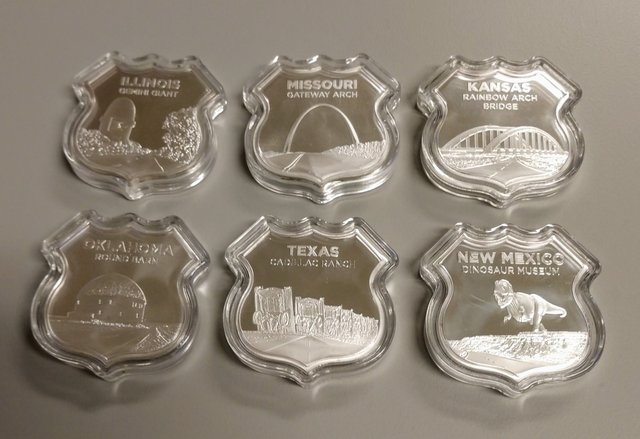 ---
Keeping this one short. Can't work too hard for my dime. Are you collecting this series? Did you even know about it? Did you even read this post?
Proud member of #steemsilvergold!