Summary
There's always something to be grateful for, no matter who you are or where you're at.
These four REITs have got the goods and they've got the gravy.
These companies are class acts, with strong fundamentals and stellar management teams.
This idea was discussed in more depth with members of my private investing community, iREIT on Alpha. Get started today »
If you're American, you've probably got turkey on your mind this week.
Maybe mashed potatoes with gravy on top. Lots and lots of gravy.
Some significant helpings of stuffing too. Clearly.
Cranberry sauce (chunky or smooth)… green bean casserole… candied yams…
And, of course, there's pumpkin pie (with plenty of cool whips) and apple pie (with plenty of vanilla ice cream) for dessert.
A veritable feast, to be sure!
Now, also to be sure, that feast is going to cost you. They say there's no such thing as a free meal. In which case, Thanksgiving is the proverbial proof in the pudding.
From a pure time-management standpoint - and remember, time is money - it takes a whole lot of hours to do all that cooking. And that's to say nothing about all the planning necessary to get to the cooking. There's the:
Making of lists
Checking them twice
Shopping at the grocery store to fulfill those lists
Running to another grocery store because the first one was out of a must-have-ingredient to that dish everyone expects to see on the Thanksgiving table…
Stated simply, putting together this kind of festive fall feast isn't for the faint of heart, the faint of appetite…
Or the faint of wallet.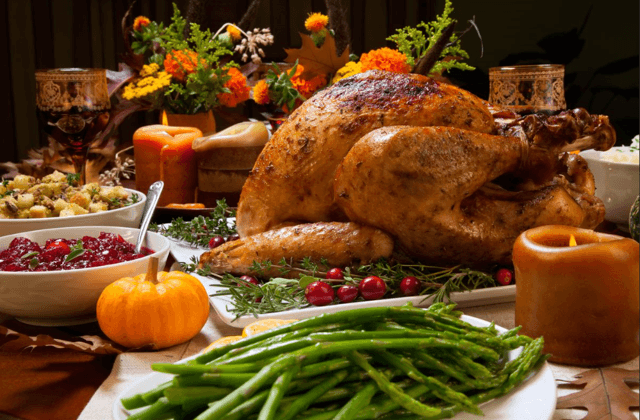 Photo Source
Some Good News About That Bird You Bought
When it comes to finding the fortitude necessary to make those many, many dishes, I can't help you. I've got my own stuff and stuffing to worry about in that regard.
And I'm sure you don't need any assistance when it comes to actually eating your Thanksgiving meal. (If you do though, let me know and I just might be over after all.)
But I can give you some good - or at least not bad - news when it comes to how much you expect to spend. Cyrus J. Lawrence LLC recently released a report that the normal cost of that gobble-y goodness has gone down:
Today, the turkey, served with all the trimmings, is considered the centerpiece of the Thanksgiving celebration. The National Turkey Federation expects that Americans will spend $968 million on the favored fowl in 2019, consuming 46 million unlucky birds. The good news for consumers is that the price of turkey is down 4.2% from last year's level. In fact, the entire cost of the traditional Thanksgiving meal is on par with last year's cost and is down from 2016 and 2015 levels, according to the American Farm Bureau.
It goes on to note that:
The organization's 34th release of its Thanksgiving Dinner Cost Index measures a consistent basket of items for a Thanksgiving dinner for 10. This year's meal comes in at $48.91, roughly equal to last year's $48.90. The 2018 result was down $0.22 from the prior year's survey. After adjusting for inflation, the cost of this year's Thanksgiving dinner is $19.13, the lowest level in more than a decade.
So, see? Isn't that something to be grateful for!
I know I'm not objecting…
An Attitude of Gratitude - for Real
Then again, let's face it. There's always something to be grateful for, no matter who you are or where you're at.
I don't say that lightly. I fully understand that life isn't all sunshine and rainbows. Yet, I'll repeat myself regardless:
There's always something to be grateful for, no matter who you are or where you're at.
---
Author Bio:

Steem Account: @bradthomas
Twitter Account: rbradthomas
Steem Account Status: Unclaimed
Are you Brad Thomas? If so, you have a Steem account that is unclaimed with pending cryptocurrency rewards sitting in it from your content. Your account was reserved by the Steemleo team and is receiving the rewards of all posts syndicated from your content on other sites.
If you want to claim this account and the rewards that it has been collecting, please contact the Steemleo team via twitter or discord to claim the account. You can also view the rewards currently sitting in the account by visiting the wallet page for this account.
What is Steemleo Content Syndication?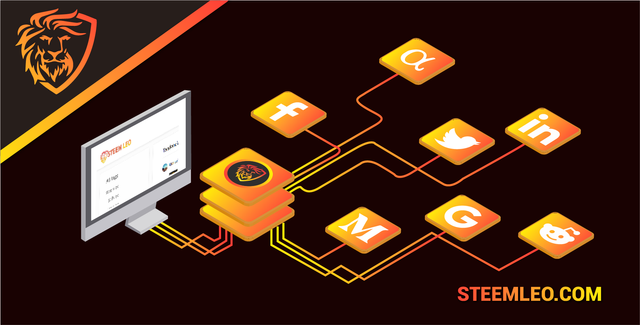 The Steemleo community is syndicating high-quality financial content from across the internet. We're also creating free Steem accounts for the authors of that content who have not yet discovered the Steem blockchain as a means to monetizing their content and we're listing those accounts as the 100% beneficiaries to all the rewards. If you want to learn more about Steemleo's content syndication strategy, click here.