Summary
I bought Aircastle stock for my IMF portfolio in February 2016.
I just cashed out of that position for a 72% capital gain, plus dividends over the years.
This sort of business model is unlikely to maintain a premium valuation for long.
Aircastle has a lot of cyclical things going in its favor now; if it isn't acquired, expect shares to fall to a discount to book value again.
This idea was discussed in more depth with members of my private investing community, Ian's Insider Corner. Get started today »
I've owned Aircastle (AYR) stock as a member of my Ian's Million Fund "IMF" portfolio almost since inception. I picked up AYR stock at $16/share and have enjoyed a solid dividend stream and improving valuation since then. However, with the share price up big on possible M&A activity, it's time to ring the register here.
Before discussing Aircastle in particular, let's make a broader point. People sometimes tend to let their portfolios go on autopilot while the market is going up and everything is making money. When the stock market is giving nearly all your holdings a boost, it's easy to get complacent. Then, when a bear market does hit, people look through their portfolios, see a bunch of stuff down 30-40%, and start asking why they still own it. Better late than never, in some cases. But there's real merit in pruning a portfolio during big market upswings. You can often get top ticket sales prices on middling or B-tier assets when everything is looking up.
That brings us to Aircastle, which is an air leasing company. Don't let the specific business model confuse you too much, this is essentially a specialty finance company. They access capital from the stock market and lenders, buy airplanes, and then lease those out to airlines. The model works because airlines have historically been terrible credits, and thus they tend to have to pay higher rates to access capital. Thus, it's not efficient for many airlines to borrow money to buy planes themselves.
An intermediary like Aircastle can get cheap funds from the private market, buy planes, charge a reasonable spread, and still provide those jets to the airline at a cheaper rate than if the airline tried to finance it based only off their own name and reputation.
Air leasing can be a reasonably good business. The GE (GE) airplane leasing business "GECAS", in particular, has been one of that company's crown jewel assets. Airplanes are high ticket items that are fairly easy to find use for; if one airline goes bust, you can generally lease a plane to a new airline and have it earning again for you rather quickly. And because they cost so much, it's not hard to put lots of capital to work at acceptable rates of return.
All that said, this is a specialty finance business, and like most things in that sector, it doesn't deserve to trade at much of a P/E ratio or other valuation premium. You own depreciating assets, and there's a good deal of risk around that. If a plane's useful life suddenly declines from, say, 25 years to 20 due to changing airline behavior, you could instantaneously go from having a reasonable profit spread to losing a great deal of money. It's a business where you're tying up billions of dollars in a few assets and making models of what they'll be worth far into the future. It's imprecise, and small changes or errors are most costly. That doesn't make it a bad business, but it's one that investors will usually be somewhat skeptical of.
With that in mind, the yield you get when you trade this sort of stock is of utmost importance. I owned AYR stock from a cost basis of $16, which meant it was yielding 7.5% on cost. At Friday's closing price of $27.43, Aircastle now yields just 4.4%. Again, the huge run in Aircastle's price largely isn't a result of its overall actual valuation going up that quickly - the balance sheet is mostly airplanes, and those lose value with every passing year. And since the company pays a sizable dividend, it isn't piling up additional assets at a particularly high pace either.
Book value has risen from about $22.50 per share in 2016 to $27 now. Thus, in an ideal environment for the business, book value is growing at something like 5-6%/year compounded, plus you're getting the dividend. With that, you can get a 10%/year total return if everything keeps going right buying around book value now.
Ultimately, however, the upside on an aircraft lease company is fairly limited; if it starts selling much over book value, competition can simply start buying planes of their own and drive down pricing. In a large liquid market like aircraft, it's not too difficult to launch your own rival financing firm and there's little inherent moat for the existing ones. Thus, these companies are rarely going to trade at a sustained premium to book value. And indeed, in the case of Aircastle, the stock has historically been a good buy at 0.75x book value or less (I bought on the 2016 dip which you can see on the chart below), while upside has been capped every time it gets to 1.0x, which happens to be where we are now:
ChartData by YCharts
In a less robust economic climate and/or when oil prices are higher - such as 2010 - this sort of business can sell at a large discount to book value for a sustained period of time. That's not a disaster if you're collecting a 7% yield and bought at an attractive price. If you buy now, however, at just a 4.4% yield and at book value, the price returning to, say, 0.7x book value could leave you underwater for quite awhile.
Rather, it seems, Aircastle has gone up in value because people are willing to pay more for steady dividend streams, and also because the airline business as a whole is going well at the moment. Oil prices are low, major airlines are using more capacity discipline than usual, and even major investors that have criticized airlines in the past, like Warren Buffett, are now making moves in the sector. Long story short, people aren't worried about airlines right now, and thus the perceived risk of an airline leasing business is declining. Also, I should note, Aircastle is blessed not to have Boeing (BA) Maxes in its fleet. As such, it both dodged a bullet there, and may be able to charge higher prices temporarily for some planes if competitors' Maxes remain grounded for awhile.
---
Author Bio:

Steem Account: @ianbezek
Twitter Account: irbezek
Steem Account Status: Unclaimed
Are you Ian Bezek? If so, you have a Steem account that is unclaimed with pending cryptocurrency rewards sitting in it from your content. Your account was reserved by the Steemleo team and is receiving the rewards of all posts syndicated from your content on other sites.
If you want to claim this account and the rewards that it has been collecting, please contact the Steemleo team via twitter or discord to claim the account. You can also view the rewards currently sitting in the account by visiting the wallet page for this account.
What is Steemleo Content Syndication?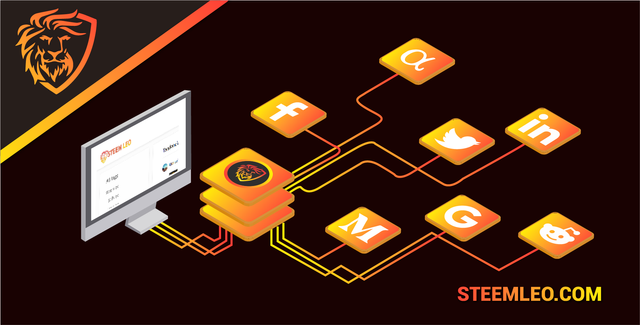 The Steemleo community is syndicating high-quality financial content from across the internet. We're also creating free Steem accounts for the authors of that content who have not yet discovered the Steem blockchain as a means to monetizing their content and we're listing those accounts as the 100% beneficiaries to all the rewards. If you want to learn more about Steemleo's content syndication strategy, click here.