Summary
"A REIT that yields 10% almost always means that investors perceive very low growth – or even worse – a potential dividend cut." Ralph Block.
"I'm not impressed with what people own. But I'm impressed with what they achieve." – Thomas Stanley.
"Allocating time and money in the pursuit of looking superior often has a predictable outcome: Inferior economic achievement." – Thomas Stanley.
This idea was discussed in more depth with members of my private investing community, iREIT on Alpha. Get started today »
There's a YouTube channel called AwakenWithJP that I make absolutely no comments on whether you'll like or not.
It's run by a very dry comedian who makes fake self-help videos for a whole host of problems. In short, he gives really bad advice that doubles as social commentary.
For instance, his "How to Hide Your Insecurities So No One Will Ever Judge You Again" is standard fare. In it, he asks:
"Do you have insecurities that hold you back from being confident and happy and living your best life? Maybe you've tried to make them go away, but you don't know how? Do you get scared that people would be judging you constantly if they knew about your insecurities?"
If that's the case, then don't worry. Because AwakenWithJP has the solution. A wide range of them, in fact.
Whatever the insecurity that plagues "you the most," he's got the solution.
At least a solution. Again, I make absolutely no comments about whether it's the right one. I'll leave that up to you decide.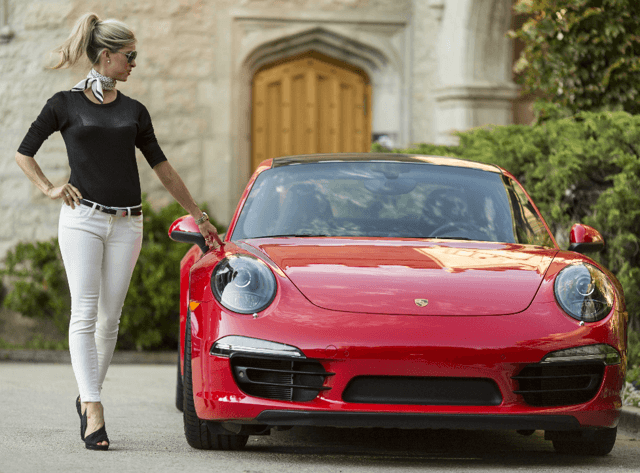 Photo Source
Short-Term Solutions
The overarching solution, you see, is to cover everything up: To project a more favorable image or attitude than you've actually got to give on your own. Essentially, think short-term gratification instead of long-term rewards.
Which, obviously, is foolish.
As evidenced by that last statement, I clearly misspoke before. I'm making comments about the helpfulness of this self-help advice. It's hard not to.
Then again, so is JP himself with the entire video, including when he says:
"Solve all your money insecurities by getting new credit cards so you live beyond your means. Responsibly funding a new, luxurious lifestyle with high-interest credit cards will impress other people and therefore bury all your money insecurities under massive debt."
I'm sure you've heard someway say "fake it until you make it." More than likely, we all know someone who's tried it out. Perhaps we even used to be that person ourselves. Or we still struggle not to be that person.
In the latter case, don't give in! It's not worth it.
Sure, others might truly think you're "the man" or "the woman" because of the high-priced apparel you always wear… the fancy cars you always drive… the exorbitantly exotic houses you always own… and the fact that you always throw the most awesome parties.
You can afford to be a generous guy or gal when you're only thinking short term. And so there will be plenty of people who are more than willing to be the recipients of that generosity.
While it lasts.
Just don't expect them to stick around after your house of credit cards comes crashing down. They'll disappear faster than the collections agencies take to show up at your door.
Take my word for it. Not JP's.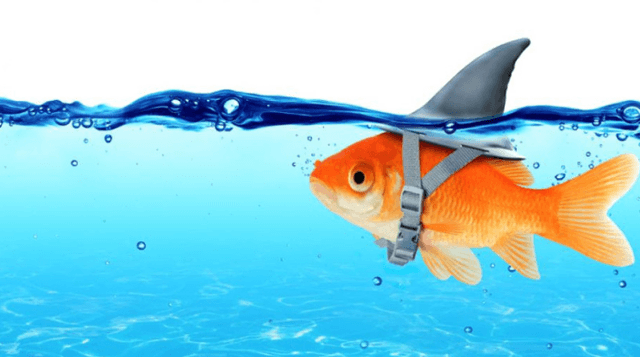 Photo Source
A Flashy Dividend Is a Sign of Corporate Insecurity
Just as individuals are prone to cover up their flaws with outward signs of confidence, companies can make the same mistake too.
That only makes sense when they're run by individuals. They might be individuals with fancy titles like chief executive officer, chairman of the board, and president, but they're still individuals.
As such, when you've got a great group of such people with great ideas and great execution? You're going to have a great company.
And when you have a group that's more interested in covering up its insecurities than providing long-term value. That could mean a dividend cut.
Worse yet, it's a chain reaction. When the dividend is cut, the price almost always gets cut. That's why it's so important to be able to spot such companies.
Honestly, the actual task itself isn't all that difficult considering the dividend-paying corporate equivalent of always wearing high-priced apparel… always driving fancy cars… always living in exotic houses… and always throwing really awesome parties.
In the world of REITs, that means sporting yields that are suspiciously high.
The late and great REIT industry veteran Ralph Block wrote that "A REIT that yields 10% almost always means that investors perceive very low growth – or even worse – a potential dividend cut." Companies like that overcompensate by paying out too much.
Even though that strategy never works long term.
Never. Ever. Ever.
That's why you never ever ever want to tie your fortunes to that kind of stock. Like a credit card-waving neighbor, you'll want to pass on those pool parties.
They might look like fun in the moment. But that's long-term drama you just don't need.
---
Author Bio:

Steem Account: @bradthomas
Twitter Account: rbradthomas
Steem Account Status: Unclaimed
Are you Brad Thomas? If so, you have a Steem account that is unclaimed with pending cryptocurrency rewards sitting in it from your content. Your account was reserved by the Steemleo team and is receiving the rewards of all posts syndicated from your content on other sites.
If you want to claim this account and the rewards that it has been collecting, please contact the Steemleo team via twitter or discord to claim the account. You can also view the rewards currently sitting in the account by visiting the wallet page for this account.
What is Steemleo Content Syndication?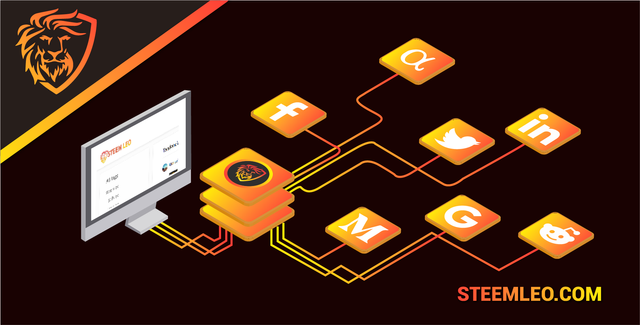 The Steemleo community is syndicating high-quality financial content from across the internet. We're also creating free Steem accounts for the authors of that content who have not yet discovered the Steem blockchain as a means to monetizing their content and we're listing those accounts as the 100% beneficiaries to all the rewards. If you want to learn more about Steemleo's content syndication strategy, click here.