Summary
Blackstone is a private equity company. Unlike a REIT, it has higher leverage to foster hefty financial incentives to managers and partners.
Its diverse assortment of funds make private equity, real estate, and credit and hedge fund investments all over the world.
Although Blackstone's tax structure is simpler today, its business model remains wide ranging and complex.
This idea was discussed in more depth with members of my private investing community, iREIT on Alpha. Get started today »
I plan to finish reading Stephen Schwarzman's new book, What It Takes: Lessons in the Pursuit of Excellence, this month. Though, so far, I've only completed two chapters.
Schwarzman is chairman and CEO of Blackstone Group (BX). And, as an investor in said institution – as well as in Blackstone Mortgage (BXMT) – I've always admired him and his co-founder, Pete Peterson, for building what I call the "big bank for billionaires."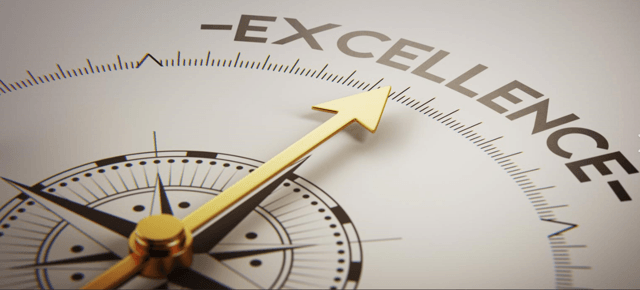 Photo Source
Schwarzman and Peterson began Blackstone in 1985, basing their company's name on a cryptogram of their own. Schwarz is German for "black," and Peter (also Petra) means stone, or rock.
That's interesting, but what they've done with the business since is even more so. Over the last three decades, Blackstone has evolved from a startup into one of Wall Street's most dominant players.
Based on committed capital, it's both the world's largest private equity firm and alternative investment firm. It sports total assets under management (or AUM) of around $512 billion. Not to mention a powerhouse portfolio of alternative assets, including insurance, infrastructure, real estate, and tactical opportunities.
What's truly extraordinary though is how it got there from a $400,000 company.
In his book, Schwarzman "has lessons for how to think about ambition and scale, risk and opportunities, and how to achieve success through the relentless pursuit of excellence." He "not only offers readers a thoughtful reflection on all his own experiences, but in doing so, provides a practical blueprint for success."
Accessible Information and Investments
I'm glad that Schwarzman decided to pen the new book. It offers access behind the billionaire curtain so that the Average Joe and Jane can get a glimpse of a hard-working entrepreneur, and one who built his fortune around my favorite asset class: Real estate.
You may recall an article I wrote back in June, in which I explained that Blackstone was removing certain restrictions. By eliminating its K-1 tax forms, it allows everyday investors to receive 1099s, also getting rid of:
Effectively connected income (ECI)
Unrelated Business Income Tax (UBTI)
Non-resident state-sourced income.
This made it possible for the stock to become eligible for inclusion on CRSP, MSCI, and Total Market indices. By officially converting to a corporation on July 1, 2019 – thereby unhampering long-only and index/ETF investors – Blackstone said it could double in size to $9 trillion.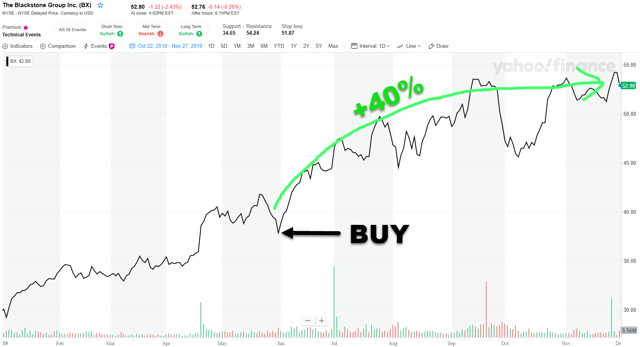 Source: Yahoo Finance
In case you missed it, at the time, I explained that:
---
Author Bio:

Steem Account: @bradthomas
Twitter Account: rbradthomas
Steem Account Status: Unclaimed
Are you Brad Thomas? If so, you have a Steem account that is unclaimed with pending cryptocurrency rewards sitting in it from your content. Your account was reserved by the Steemleo team and is receiving the rewards of all posts syndicated from your content on other sites.
If you want to claim this account and the rewards that it has been collecting, please contact the Steemleo team via twitter or discord to claim the account. You can also view the rewards currently sitting in the account by visiting the wallet page for this account.
What is Steemleo Content Syndication?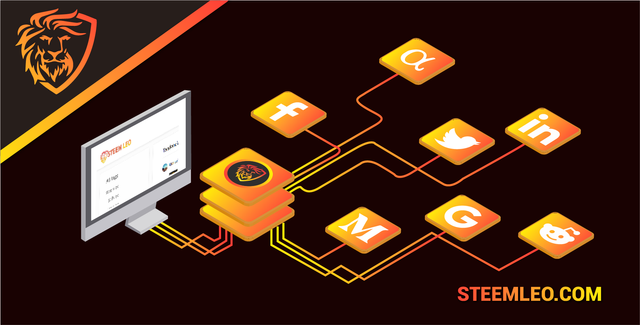 The Steemleo community is syndicating high-quality financial content from across the internet. We're also creating free Steem accounts for the authors of that content who have not yet discovered the Steem blockchain as a means to monetizing their content and we're listing those accounts as the 100% beneficiaries to all the rewards. If you want to learn more about Steemleo's content syndication strategy, click here.