Summary
Broadmark conducts its business with "an alternative, unlevered, credit-focused strategy that generates a double-digit yield.
Broadmark believes there's a significant market opportunity for a well-capitalized real estate finance company to originate attractively priced real estate loans secured by the underlying real estate as collateral.
We will add BMK to our commercial mortgage REIT coverage.
This idea was discussed in more depth with members of my private investing community, iREIT on Alpha. Get started today »
It has been just under 12 weeks since I first wrote about Broadmark Realty Capital (BRMK).
Hailing it as "a new commercial mortgage REIT with a targeted 12% dividend yield" – and one that's paid monthly, at that (something my regular readers recognize I'm very interested in) – I made it clear how intriguing I found this brand-new entity.
My introductory paragraphs on the subject went like this:
"As my readers know, I rarely recommend REITs that offer a double-digit dividend yield. It's these high-yielding stocks that too often fall flat… though only after turning otherwise intelligent investors into speculators, hypnotizing them by the glare of fool's gold.

"In fact, I've become increasingly more bearish about these opportunities over the years. And although I didn't coin the term "sucker yield," I frequently use it to warn readers away from higher-risk securities.

"Today, however, I'm going to provide you with a new name that could become well known in the REIT arena. This particular stock does have a high dividend yield, it's true. But from what I can tell so far, it's truly differentiated by design."
Today, I have some updates to share on the company. But first, for those who didn't read the article above, let me explain exactly what I meant with that opening.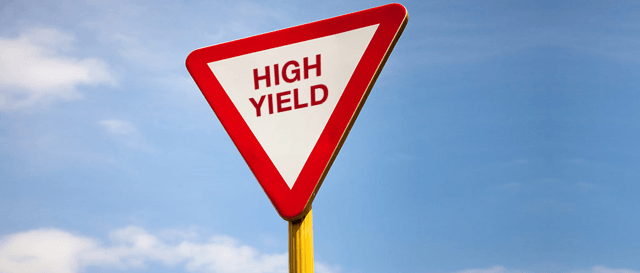 Photo Source
An Impressive Company Overview
Meet Broadmark Realty Capital, a real estate-minded financier that's finishing up its first decade of being in business. On its website homepage, it bills itself as a group of "experienced lenders of commercial loans, construction loans, and land loans."
Just a scroll or two down, it also describes itself as being a hard-money lender specializing in "construction loans designed for real estate investors and developers who require quick closings, outside-the-box thinking, a high loan-to-value, and the utmost professional service."
Moreover, it has "originated over 1,000 loans with an aggregate face amount of approximately $2.0 billion."
In other words, Broadmark is pretty well established by now. It has a successful track record of raising capital privately for real estate lending. And that in turn provides it with impressive financial growth opportunity for itself.
Plus, it's a very big deal that it does all that with zero debt.
As in zip. Zilch. Nada.
Are you starting to see why I'm impressed with it?
Now, when I first covered it back on Sept. 11, Broadmark was not trading under the ticker BRMK. It was only in the process of combining with Trinity Merger Corporation – a special purpose acquisition company, or SPAC – with that end goal as a determined result.
As I explained in my initial article, "Their combined aim is to form a publicly-traded, internally-managed mortgage REIT with an expected equity value of $1.5 billion."
I also quoted Trinity on its Aug. 13 joint investor call with Broadmark as saying:
"The Broadmark Group maintains a competitive advantage in the marketplace through its proven lending process and its proprietary network of borrowers and capital providers. It is a highly profitable lender that enjoys multiple avenues for sustained growth across existing and new markets."
We can't help but agree.
A Company That Knows Where It's At
Both before and since the merger, Broadmark has had a good grasp of the U.S. market. That much is evidenced by its four main office locations in Rockville, Maryland, Denver, Colorado, Seattle, Washington, and Atlanta, Georgia.
Yet it doesn't go just anywhere the wind blows it. Broadmark makes sure to target areas with strong migration rates over high-cost states like New York and California. It knows where its most savvy clients will be, and so that's where it goes as well.
One of the many reasons it stands out is how it doesn't just believe in getting business. It believes in cultivating and keeping it. As a result, it's developed a network of more than 500 borrowers, with many of them proving to be loyal repeat customers.
At last check, about 65% of the loans it issued as recorded in its Pyatt Broadmark Real Estate Lending Fund II have been to repeat borrowers.
Its differentiated approach also is worth highlighting. In fact, it's worth re-highlighting as well, considering how I shared this same information in the September article.
Broadmark conducts its business with "an alternative, unlevered, credit-focused strategy that generates a double-digit yield with limited correlation to broader equity capital markets." That results in:
---
Author Bio:

Steem Account: @bradthomas
Twitter Account: rbradthomas
Steem Account Status: Unclaimed
Are you Brad Thomas? If so, you have a Steem account that is unclaimed with pending cryptocurrency rewards sitting in it from your content. Your account was reserved by the Steemleo team and is receiving the rewards of all posts syndicated from your content on other sites.
If you want to claim this account and the rewards that it has been collecting, please contact the Steemleo team via twitter or discord to claim the account. You can also view the rewards currently sitting in the account by visiting the wallet page for this account.
What is Steemleo Content Syndication?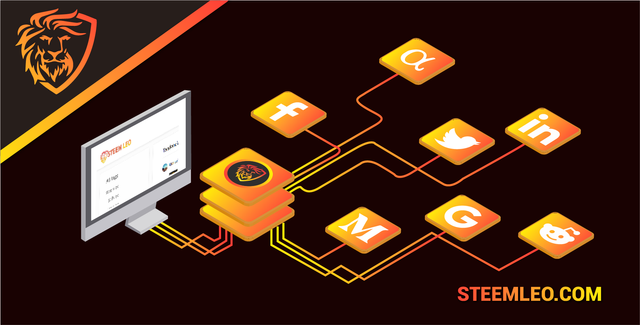 The Steemleo community is syndicating high-quality financial content from across the internet. We're also creating free Steem accounts for the authors of that content who have not yet discovered the Steem blockchain as a means to monetizing their content and we're listing those accounts as the 100% beneficiaries to all the rewards. If you want to learn more about Steemleo's content syndication strategy, click here.