Summary
Diamond Offshore posted $254.02 million in revenues in the third quarter of 2019, a decrease of 11.3% when compared to its revenues of $286.322 million in the same period last year.
The backlog now stands at $1.8 billion as of October 28, 2019, with about ~$141 million remaining in 2019.
I recommend being extremely careful when it comes to investing in this sector until a time when the "recovery" is noticeable in the balance sheet.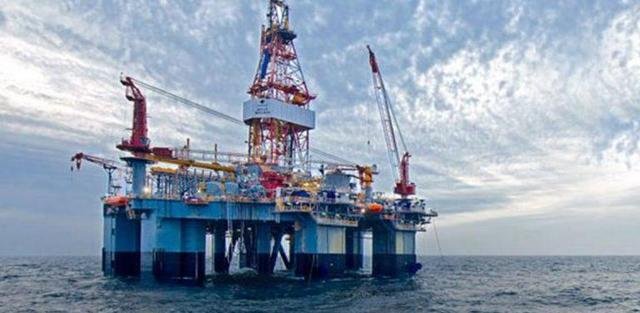 Image: Ocean Onyx Courtesy: Offshore Energy Today
Investment Thesis
Diamond Offshore (DO) is one of the offshore drillers that I am regularly following on Seeking Alpha.
As I said in my preceding articles, the company presents definitive weaknesses when it comes to its rig fleet, but up until now, Diamond Offshore had its balance sheet quite in order.
However, they are quickly weakening now, and are not healthy anymore.
Sadly, this strong positive for Diamond Offshore versus all its peers has vanished.
Diamond Offshore continues to shrink in size, and it is taking a severe toll on its balance sheet.
However, one substantial asset segment for the company is the moored assets class right now (e.g., Ocean Onyx, Ocean Apex, etc.), which appears in demand, especially in the North Sea and Australia, where the market is tightening.
The new fleet status is confirming that trend, and most of the additional backlog is coming from this segment. Marc Edwards, the CEO, said on the conference call:
Diamond is the only offshore driller that has been allocating capital to these water depths. And as a result, we now have the most desirable moored asset fleet in the market. Furthermore, of the 125 floaters that have been scrapped, the vast majority were moored rigs. We now have six of the seven best 12 moored rigs in this asset class, which from a supply and demand perspective is balancing faster than all others.
Looking at the overall situation, they are not more advanced than a quarter ago. Despite some few contracts that brought less than $100 million in additional backlog, I am far from being impressed by the pace and the strength of the "recovery," even if the moored assets seem dominated by the company.
Thus, I recommend being extremely cautious when it comes to investing in this sector until a time when the recovery is noticeable in the balance sheet with better margins and free cash flow. Meanwhile, trading the offshore drilling sector short term is highly recommended and perhaps the only way to make a decent profit.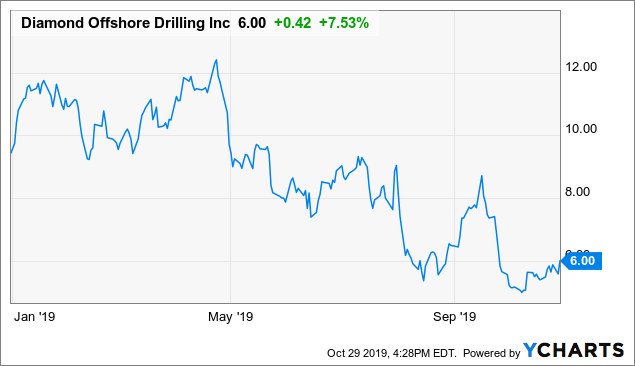 ChartData by YCharts
Note: Diamond Offshore is 53% owned by Loews Corp. (L), which gives some credibility and safety long term.
---
Author Bio:

Steem Account: @funtrading
Seeking Alpha Account: Fun Trading
Steem Account Status: Unclaimed
Are you Fun Trading? If so, you have a Steem account that is unclaimed with pending cryptocurrency rewards sitting in it from your content. Your account was reserved by the Steemleo team and is receiving the rewards of all posts syndicated from your content on other sites.
If you want to claim this account and the rewards that it has been collecting, please contact the Steemleo team via twitter or discord to claim the account. You can also view the rewards currently sitting in the account by visiting the wallet page for this account.
What is Steemleo Content Syndication?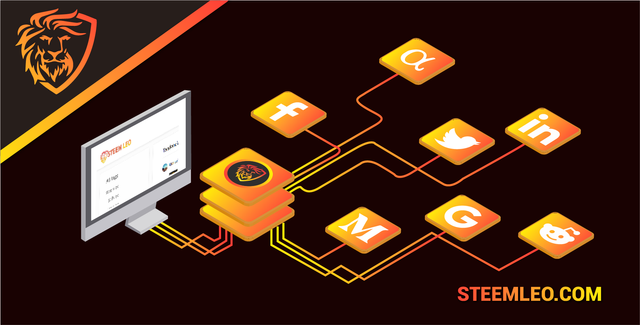 The Steemleo community is syndicating high-quality financial content from across the internet. We're also creating free Steem accounts for the authors of that content who have not yet discovered the Steem blockchain as a means to monetizing their content and we're listing those accounts as the 100% beneficiaries to all the rewards. If you want to learn more about Steemleo's content syndication strategy, click here.