Summary
Great business model and management = the safest dividend in REITdom.
Strong long-term growth runway likely means stable dividend growth for decades to come.
Attractive valuation means generous yield + long-term market-beating return potential.
This idea was discussed in more depth with members of my private investing community, iREIT on Alpha. Get started today »
This article was co-produced by Dividend Sensei and edited by Brad Thomas.
Value investors have had a rough time over the past decade, suffering the worst period of underperformance vs. growth stocks since the Great Depression.
The current value-growth cycle has been particularly daunting for anyone with a value orientation. Value has been out of favor for approximately 12 years at this point. In this prolonged phase of growth dominance...

Historically, value stocks around the globe tend to win more often than they lose, beating growth over five-year rolling intervals approximately 55% of the time for the full period of our analysis, rising to 70% over rolling 10-year intervals.

That's not reliable enough for most investors, but the starting points for winning spans and losing spans are very different, and the most recent decade is one of the worst of these spans." - Research Affiliates
Of course the core requirement of anyone attempting to, in the words of legendary investor Joel Greenblatt (40% CAGR total returns for 21 years) "buy above-average quality at below-average prices" is patience and a capacity to suffer through long stretches of underperformance.
"It's easy to stand with the crowd. It takes courage to stand alone." - Mahatma Gandhi
Value investing (which is really just sound investing principles that aim to buy growth at a reasonable price) doesn't have to mean your stocks are falling.
Consider Super SWAN dividend king REIT Federal Realty Trust (FRT).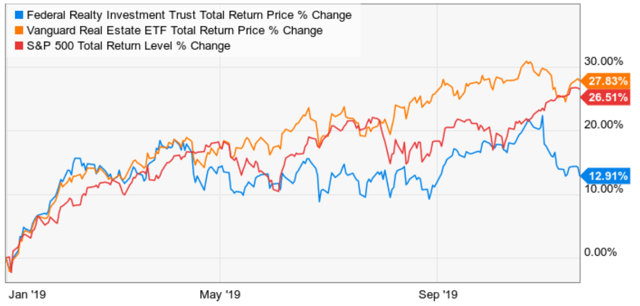 (Source: YCharts)
FRT started off the year strong but has spent most of the year underperforming REITs and the S&P 500. Now, recession risks are rising again (trade deal uncertainty) and are up from 24% to 30% in the past two weeks. That's over concerns that US/China trade talks might stall.
The media's frenzy over the "retail apocalypse" is heating up yet again and retail REITs are falling out of favor once more.
But guess what? This is hardly the first time that FRT has been in the dog house.
Federal Realty Total Returns Since 1988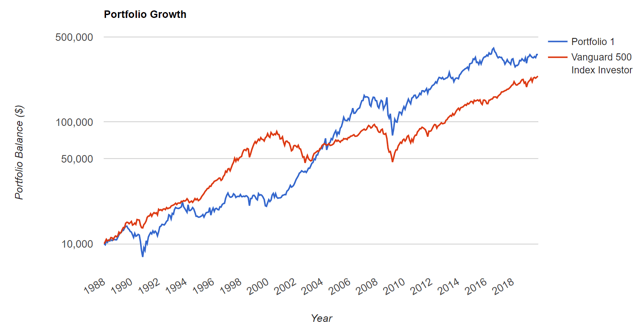 (Source: Portfolio Visualizer) portfolio 1 = FRT
From 1988 to 2005 FRT underperformed the tech-obsessed S&P 500. That's 17 years of underperformance that made many investors absolutely sure that growth, not safe and growing dividends bought at attractive valuations, was the better strategy.
But as Buffett famously said:
You're neither right nor wrong because other people agree with you. You're right because your facts are right and your reasoning is right - that's the only thing that makes you right. And if your facts and reasoning are right, you don't have to worry about anybody else." - Warren Buffett (emphasis added)
FRT has actually outperformed the broader market over the past 31 years while delivering 59% less volatility over time.

(Source: Portfolio Visualizer) portfolio 1 = FRT
Its average rolling returns have beaten the market by 2%-plus in every rolling time period.
Well, I'm here to tell you that today is a good time to buy the only dividend king in REITdom. In fact, there are three reasons why FRT is a good buy today, and at 11% undervalued per 2020's expected results, is likely to deliver not just a very safe and steadily growing 3.2% yield but also double-digit total returns over the next five years.
Reason 1: Great Business Model And Management = The Safest Dividend In REITdom
A quality REIT begins at the top, with great management. CEO Donald Wood has been with Federal Realty for 21 years and in the top job for 17.
CFO Dan Guglielmone was poached from office REIT Vornado Realty in 2016 where he served as senior vice president of acquisitions.
The board of directors is packed with senior executives from other REITs, including those with 20 years-plus with experience in mixed-use development.
The average executive has been with FRT for 17 years or longer and has over 25 years of industry experience.
---
Author Bio:

Steem Account: @bradthomas
Twitter Account: rbradthomas
Steem Account Status: Unclaimed
Are you Brad Thomas? If so, you have a Steem account that is unclaimed with pending cryptocurrency rewards sitting in it from your content. Your account was reserved by the Steemleo team and is receiving the rewards of all posts syndicated from your content on other sites.
If you want to claim this account and the rewards that it has been collecting, please contact the Steemleo team via twitter or discord to claim the account. You can also view the rewards currently sitting in the account by visiting the wallet page for this account.
What is Steemleo Content Syndication?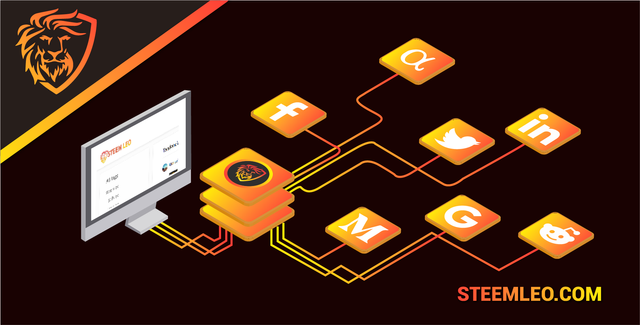 The Steemleo community is syndicating high-quality financial content from across the internet. We're also creating free Steem accounts for the authors of that content who have not yet discovered the Steem blockchain as a means to monetizing their content and we're listing those accounts as the 100% beneficiaries to all the rewards. If you want to learn more about Steemleo's content syndication strategy, click here.