Summary
These two stocks are likely to beat earnings expectations according to our new Earnings Distortion Scores.
One is a struggling company that looks like a good short-term play, even though long-term prospects are uncertain.
The other is one of our highest-conviction picks that we expect to outperform in both the short and long term.
Looking for more stock ideas like this one? Get them exclusively at Value Investing 2.0 . Get started today »
General Electric (GE) and Lam Research (LRCX) are this week's Long Ideas.
These two stocks are likely to beat earnings expectations according to our new Earnings Distortion Scores. One is a struggling company that looks like a good short-term play, even though long-term prospects are uncertain. The other is one of our highest-conviction picks that we expect to outperform in both the short and long term.
We measure earnings distortion using a proprietary human-assisted ML methodology. Street earnings estimates are incomplete and less accurate since they do not consistently and accurately adjust for unusual gains/losses buried in footnotes. By adjusting for earnings distortion, we create a measure of core earnings that is more predictive of future earnings.
We'll be highlighting the Earnings Distortion scores for the important earnings releases for the following week. Our goal is to help investors combat increasingly material levels of earnings distortion. Earnings for the S&P 500 were distorted by an average of 22% in 2018, and we expect that trend to continue.
Earnings Distortion Highlights
Earnings season won't get into full swing until February, but there are still plenty of stocks that report earnings in January. Of those stocks, LRCX and GE both stand out for their negative earnings distortion – i.e. their reported GAAP earnings are below their recurring core earnings.
Figure 1: Two Stocks That Should Beat Expectations – LRCX and GE

Sources: New Constructs, LLC and company filings
Although we expect both stocks to beat expectations, our long-term outlook for the two companies is very different.
Lam Research (LRCX)
We first made Lam Research a Long Idea on May 23, 2018 in our article, "This Pick and Shovel Stock is Still a Value." Since our article, LRCX has outperformed the market, up 43% vs. the S&P 500 up 17%.
In our original article, we noted that LRCX's GAAP net income at the time was significantly understated due to a $704 million (6% of total assets[1]) non-recurring charge related to the corporate tax cut. This non-operating charge led to LRCX's GAAP net income understating its core earnings by $4.04/share in 2018, as shown in Figure 2.
Figure 2: LRCX Earnings Distortion/Share: 2010-TTM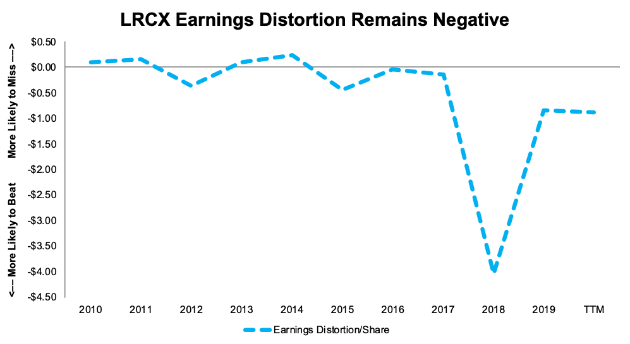 Sources: New Constructs, LLC and company filings
Most sophisticated investors likely understood that the tax law would have a big impact and were on the lookout for unusual tax charges in 2018. However, many investors probably don't realize that companies continue to face non-recurring tax charges as they update their estimates for the impact of the tax law.
---
Author Bio:

Steem Account: @davidtrainer
Twitter Account: NewConstructs
Steem Account Status: Unclaimed
Are you David Trainer? If so, you have a Steem account that is unclaimed with pending cryptocurrency rewards sitting in it from your content. Your account was reserved by the Steemleo team and is receiving the rewards of all posts syndicated from your content on other sites.
If you want to claim this account and the rewards that it has been collecting, please contact the Steemleo team via twitter or discord to claim the account. You can also view the rewards currently sitting in the account by visiting the wallet page for this account.
What is Steemleo Content Syndication?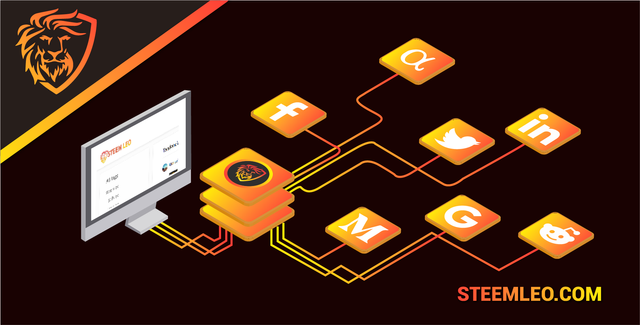 The Steemleo community is syndicating high-quality financial content from across the internet. We're also creating free Steem accounts for the authors of that content who have not yet discovered the Steem blockchain as a means to monetizing their content and we're listing those accounts as the 100% beneficiaries to all the rewards. If you want to learn more about Steemleo's content syndication strategy, click here.
---
Posted via Steemleo | A Decentralized Community for Investors