Summary
There is a bullish case for Jernigan based on strong fundamentals and a continuation pattern.
The prolonged late business cycle may help.
Both aggressive and conservative scenarios point to $27.
Looking for a helping hand in the market? Members of The Lead-Lag Report get exclusive ideas and guidance to navigate any climate. Get started today »
Commercial real estate is really a black box: it's super opaque and it's hard to get the information. - Jason Calacanis
With over 30 years of experience in the commercial real estate sector, Jernigan Capital (NYSE:JCAP) specializes in the self-storage industry. It finances deals in the self-storage area by providing capital to entrepreneurs willing to invest in the industry.
As a commercial real estate finance company, Jernigan Capital originates bridge loans, credit lines, has a fixed rate of interest on its investment capital, and has an interest on the positive cash flow on all stages - operations, sales, refinancing.
The REIT industry in the United States benefited from an increase in property values as well as a strong interest from institutional investors. Between 2014 and 2019, the industry grew 2.3% annually, having over 8,500 businesses and generating a total revenue of $213 billion in 2019.
Low-interest rates benefited the industry as entrepreneurs and developers found it easy to raise cash for new projects. The income-generating characteristic of the REIT industry is responsible for strong interest from both endowments and hedge funds in search of a higher yield.
In one of the recent Lead-Lag Report I wrote, I mentioned that the US stock market rally in the past few weeks had been led by the sectors that are considered defensive.

Moreover, the real estate sector appears to have hit bottom right around the same levels it has throughout 2019. Defensive sectors have begun keeping pace with cyclicals once again, suggesting we could be ready for a change of leadership in December. Trade uncertainty and weaker than expected manufacturing data could mean a rally in Treasuries that would make REIT yields look comparatively more attractive.
According to Jernigan's third-quarter 2019 supplemental information, the balance sheet is in good shape, with over half a billion dollars in development property investments. Moreover, despite the increase in liabilities, the self-storage real-estate owned has more than doubled since the previous quarter, pointing to tremendous potential moving forward.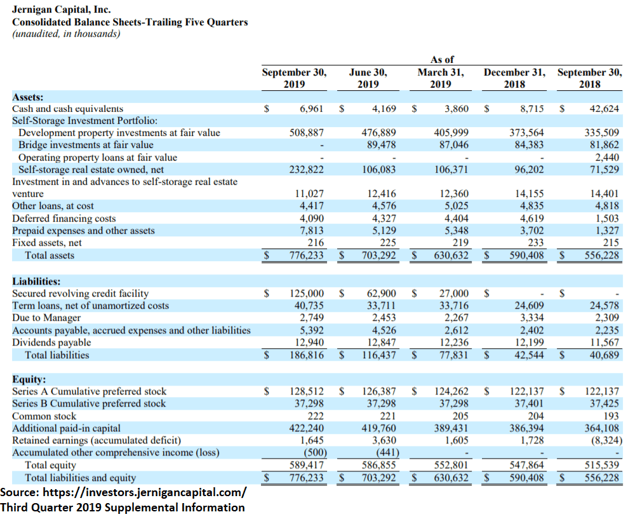 This explains the drop in net income (large interest expenses) - still a positive result with a growth perspective.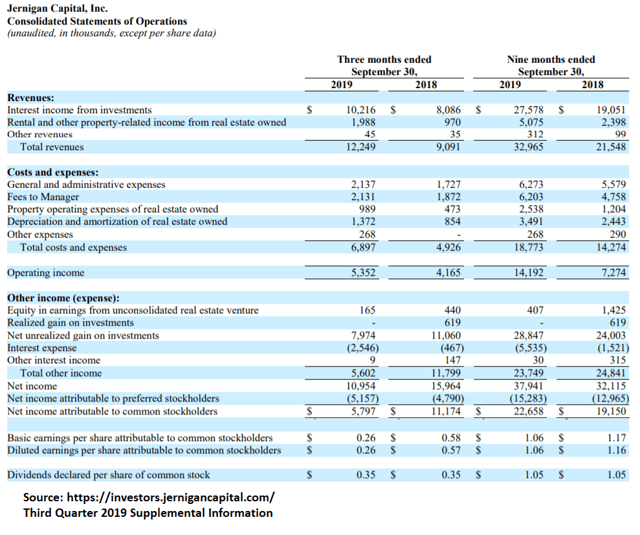 The company's share price seems to evolve in a potential irregular triangle - a continuation pattern. That means that the second high around the $21 mark is the longest leg of the triangle, providing the possibility to use its measured move for a long trade.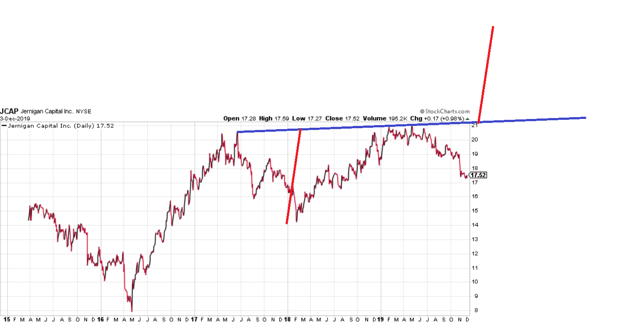 ---
Author Bio:

This article was written by Michael A. Gayed. An author on Seeking Alpha and founder of the Lead Lag Report.
Steem Account: @leadlagreport
Twitter Account: leadlagreport
Learn more about Michael A. Gayed on Seeking Alpha
Steem Account Status: Unclaimed
Are you Michael A. Gayed (a.k.a. leadlagreport)? If so, you have a Steem account that is unclaimed with pending cryptocurrency rewards sitting in it from your content. Your account was reserved by the Steemleo team and is receiving the rewards of all posts syndicated from your content on other sites.
If you want to claim this account and the rewards that it has been collecting, please contact the Steemleo team via twitter or discord to claim the account. You can also view the rewards currently sitting in the account by visiting the wallet page for this account.
What is Steemleo Content Syndication?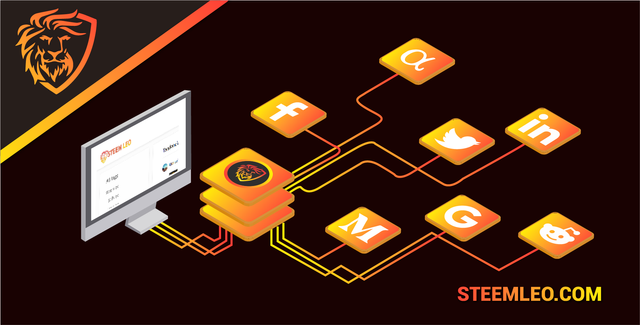 The Steemleo community is syndicating high-quality financial content from across the internet. We're also creating free Steem accounts for the authors of that content who have not yet discovered the Steem blockchain as a means to monetizing their content and we're listing those accounts as the 100% beneficiaries to all the rewards. If you want to learn more about Steemleo's content syndication strategy, click here.