Summary
Noble Corp. released its fleet status on December 12, 2019. Only one contract mentioned for about $22 million in contract backlog.
NE is now trading below $1, and the risk of a reverse split has increased significantly, which is harmful.
NE is an excellent trading vehicle for short-term trading but should be avoided as an investment.
Image: Noble Regina Allen Courtesy: Vesselfinder
Investment thesis
Noble Corp. (NE) released its fleet status on December 12, 2019. The offshore driller continues to struggle, which prevented it from reducing its massive debt load in a meaningful way because of a continual lack of free cash flow. This weakening situation is not going away anytime soon, and with the recent drop in the oil prices, it is worsening further.
The investment strategy here has not changed much for the past two years.
I do not recommend NE as a long-term investment due to the specific weakness of the offshore drilling industry at the moment and a weak outlook entering 2020. But I see NE as an excellent opportunity for short-term trading using technical analysis. Eventually, you could build up a midterm position by accumulating your short-term gain, at no risk.
However, the mistake that many investors tend to make is to run the last worrisome mile and conclude a dismal improbable outlook, such as bankruptcy. Generally, to justify their exit at the worst moment.
I do not deny that the company is in financial trouble, but bankruptcy is not an imminent threat, yet, in spite of what some people are mentioning to manipulate and often misguide.
We see it with Noble, but also with Transocean (RIG) or Valaris Plc (VAL).
December Fleet Status Detailed Analysis
What's new?
1 - Noble said that the 2013-built Jack-up Noble Regina Allen had been awarded a contract by BHP, starting in September 2020 until February 2021 (six months) with a daily rate of $120K/d.
From early February until June 2020, the rig will be working for Encana offshore Canada, which is where it just ended its contract with Exxon Mobil.
2 - The 2011-built Drillship Noble Bully II is warm stacked in Malaysia.
Here is a word about the deal "quid pro quo" on the joint venture "Bully I and Bully II" with Shell (RDS.A) (RDS.B). Nobel and Royal Dutch Shell have created in 2010-2011, a joint venture (initially Frontier) for two drilling rigs, the Bully I and the Bully II.
The Noble Bully I drillship is cold stacked. Shell bought out the remaining term of the drilling contract remaining in the joint venture, and Noble acquired Shell's interests in Noble Bully II and the Bully I joint ventures.
Noble is now free to market the drillship Noble Bully II worldwide and eventually retire the Bully I, which is cold stacked.
Noble will receive in 4Q'19, a lump sum amount of $59 million for its 50% share of the buyout of the drillship Noble Bully II contract.
Based on the foregoing considerations, the transaction was ultimately structured such that Noble made a non-cash payment to Shell for the JV Interests in the form of a $107 million note which was assigned back to Noble as part of the buyout price, and Noble received approximately $59 million in cash from Shell.
This issue is now solved between Shell and Noble. It is a significant development because of what is going on in Guyana.
Exxon Mobil is awaiting regulatory approval for a 31-well exploration program over three blocks. The company plans to drill 25 exploration wells on Stabroek block, three on the Kaieteur block, and another three on the Canje Block.
---
Author Bio:

Steem Account: @funtrading
Seeking Alpha Account: Fun Trading
Steem Account Status: Unclaimed
Are you Fun Trading? If so, you have a Steem account that is unclaimed with pending cryptocurrency rewards sitting in it from your content. Your account was reserved by the Steemleo team and is receiving the rewards of all posts syndicated from your content on other sites.
If you want to claim this account and the rewards that it has been collecting, please contact the Steemleo team via twitter or discord to claim the account. You can also view the rewards currently sitting in the account by visiting the wallet page for this account.
What is Steemleo Content Syndication?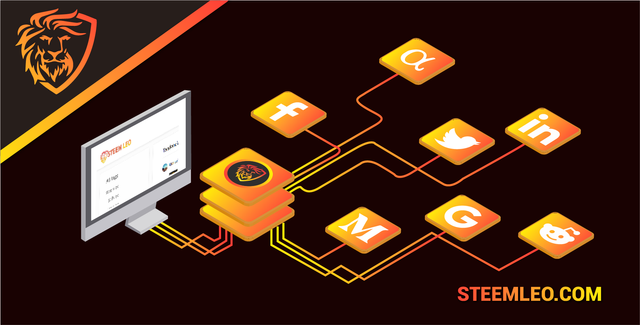 The Steemleo community is syndicating high-quality financial content from across the internet. We're also creating free Steem accounts for the authors of that content who have not yet discovered the Steem blockchain as a means to monetizing their content and we're listing those accounts as the 100% beneficiaries to all the rewards. If you want to learn more about Steemleo's content syndication strategy, click here.