Summary
Osisko Gold Royalties posted weak revenue of US$82.51 million in the third quarter of 2019, down 3.5% from the same quarter a year ago. The market expected better.
Osisko Gold Royalties produced 18,123 GEOs in the third quarter of 2019, down 9.4% from 3Q'18 and down 7.8% sequentially. Production was quite disappointing.
A few factors triggered a "correction" since the end of September. I see it as a good opportunity.

Courtesy: Mining Journal
Investment Thesis
The Montreal-based Osisko Gold Royalties (OR) has been performing quite well since early 2019, but this positive performance ended abruptly at the end of September.
With this recent selloff due mainly to an overbought situation, it is perhaps time to consider OR as a midterm investment. However, the price of gold is still trending down despite some recent encouraging days. The best strategy is to cautiously accumulate while trading short term about one-third of your position assuming lower highs.
The company has been very aggressive in its search for expansion and built the right growth profile, which seems appealing to long-term investors.
A large portion of Osisko Gold Royalties' assets is concentrated in North America, offering extra safety and clarity. The company's streaming and royalties business is based mainly on gold, which represented 68.5% of the total output in 3Q'19.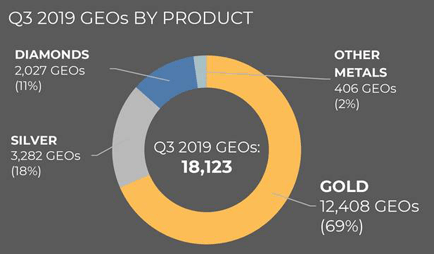 Note: Osisko Gold Royalties owns 103 assets in North America (e.g., Éléonore, Renard, Lamaque, and Canadian Malartic mines being the top producers, with Island Gold soon), and now over 135 royalty stream and offtake assets.
Another positive element when it comes to the balance sheet is that the debt load has been reduced quite significantly during 2018.
Finally, the company is paying a dividend of about ~$US0.151 per share or a yield of 1.68%.
Sean Roosen, the CEO, said in the conference call:
We've achieved 18,123 ounces for the year - for the quarter ending in the -- at the end of September.
Our allocation of metals within that space is at 69% gold, 18% silver, making a total of 87% in precious metals, if you include diamonds as precious metals are precious then we would be at 98% rating at that and we have achieved 91% margins on our portfolio this year, Canadian Malartic is still is our cornerstone asset having delivered just under 80,000 ounces for the quarter.
Osisko Gold Royalties: A Highly Diversified Portfolio with Focus on North America
According to the last presentation, Canadian gold assets represent 75% of the total assets owned by the company. It is a crucial element when it comes to a long-term perspective because these assets are located in one of the safest jurisdictions in the world.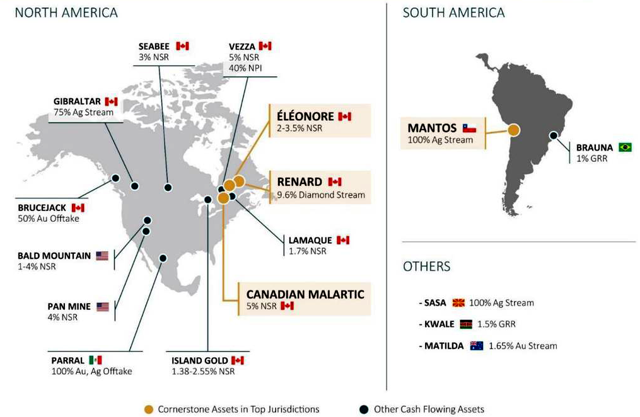 Source: OR Presentation (partial)
Osisko Gold Royalties: Financial And Production In 2Q 2019 (in US$)
Note: Values can differ a little due to the conversion from CAD$ to US$. Osisko Gold Royalties indicates results in CAD$ with an exchange rate [CAD$ vs. US$] of 0.75532 in Q3'19. It is what I applied to the table below.
---
Author Bio:

Steem Account: @funtrading
Seeking Alpha Account: Fun Trading
Steem Account Status: Unclaimed
Are you Fun Trading? If so, you have a Steem account that is unclaimed with pending cryptocurrency rewards sitting in it from your content. Your account was reserved by the Steemleo team and is receiving the rewards of all posts syndicated from your content on other sites.
If you want to claim this account and the rewards that it has been collecting, please contact the Steemleo team via twitter or discord to claim the account. You can also view the rewards currently sitting in the account by visiting the wallet page for this account.
What is Steemleo Content Syndication?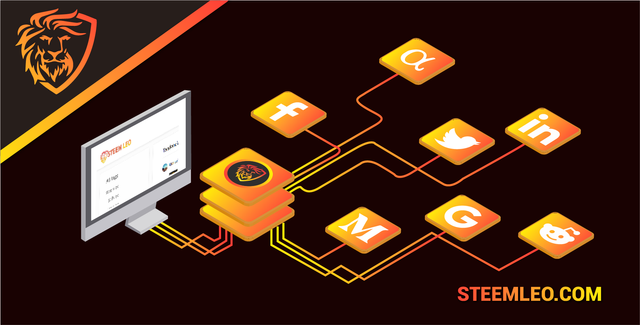 The Steemleo community is syndicating high-quality financial content from across the internet. We're also creating free Steem accounts for the authors of that content who have not yet discovered the Steem blockchain as a means to monetizing their content and we're listing those accounts as the 100% beneficiaries to all the rewards. If you want to learn more about Steemleo's content syndication strategy, click here.