Summary
Revenue was $352.19 million this quarter, up 24.5% sequentially. However, revenues include the Timmins mines this quarter, which were classified as "held for sale" last quarter.
Gold production was 150.2K Oz and silver production was 6.665 M Oz in the third quarter of 2019.
Pan American Silver is a reliable company that shows the right profile for a long-term investment in the gold and silver sector.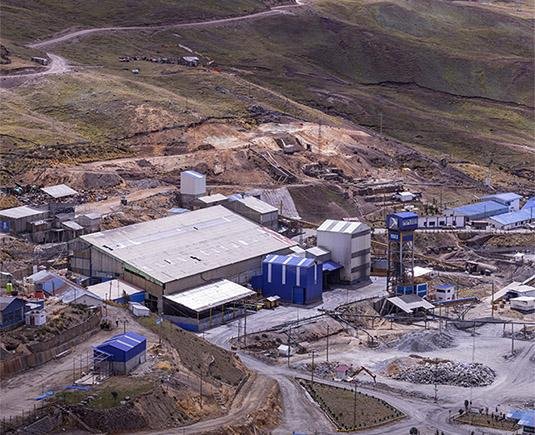 Source: Pan American Silver Corp. Huaron Mine in Pasco, Peru.
Investment Thesis
The Vancouver-based Pan American Silver Corp. (PAAS) has long been considered as a silver miner, and it was, in fact, precisely one silver miner up until the company completed a merger-acquisition with Tahoe Resources (TAHO) on February 22, 2019. This acquisition changed the balance definitely toward gold, and the recent third-quarter earnings results are demonstrating why.
This acquisition was significant for the company, and the process of merging is not about to end soon. The Timmins mines are still for sale, and debt is not high.
However, these third-quarter results are presenting a good picture of what the new company will achieve in the next few years.
Tahoe Resource brought some significant producing gold/silver mines (e.g., La Arena, Shahuindo, and Timmins mines) and one controversial but potentially significant silver mine actually on care & maintenance in Guatemala called Escobal silver mine.

As I was expecting, the stock price dropped significantly after February 22 due to the Tahoe acquisition and reached a low of $10.50 in June.
But, since then, and bolstered by the prices of gold and silver that turned bullish, the stock began its steady ascent and reached a price of about $19 per share in September or an 80% jump in just a little over three months.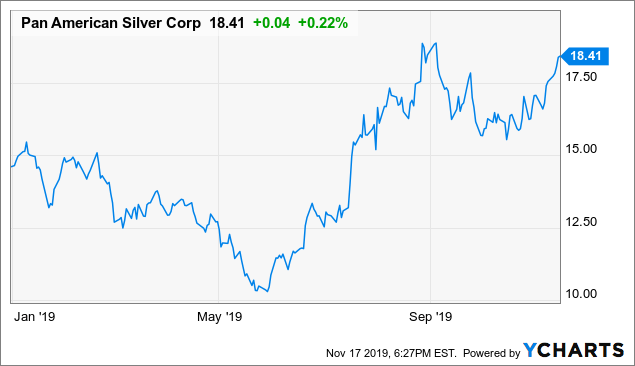 In my precedent article, I was cautious about the new PAAS valuation. I recommended taking some profit off the table due to an overbought situation that could produce a significant retracement.
It is what happened when gold and silver prices showed some signs of fatigue. Thus, PAAS needed an excellent third quarter, and the company delivered.
Even better, revenues were at a record of $352.187 million and could have been even higher, which is a good omen for Q4.
Michael Steinmann, the CEO, said in the conference call:
Revenue in the quarter was $352 million, primarily reflecting increased gold production and higher gold and silver prices. Revenue estimated at $17.8 million was not realized in Q3 due to timing of shipments, resulting in inventory build. We expect the revenue associated with that metal inventory will be realized during Q4.
The investment thesis is quite apparent here. Pan American Silver is a solid company that shows the right profile for a long-term investment in the gold and silver sector.
The potential of a significant increase, down the road, with the resumption of the Escobal silver mine in Guatemala, is one element that should motivate investors. However, while I believe Escobal mine will produce again, I think it will take over a year at the least before the Guatemala court will make it possible.
Finally, as I have explained many times, it is essential to trade short term about 30% of your position and take advantage of the volatility.
---
Author Bio:

Steem Account: @funtrading
Seeking Alpha Account: Fun Trading
Steem Account Status: Unclaimed
Are you Fun Trading? If so, you have a Steem account that is unclaimed with pending cryptocurrency rewards sitting in it from your content. Your account was reserved by the Steemleo team and is receiving the rewards of all posts syndicated from your content on other sites.
If you want to claim this account and the rewards that it has been collecting, please contact the Steemleo team via twitter or discord to claim the account. You can also view the rewards currently sitting in the account by visiting the wallet page for this account.
What is Steemleo Content Syndication?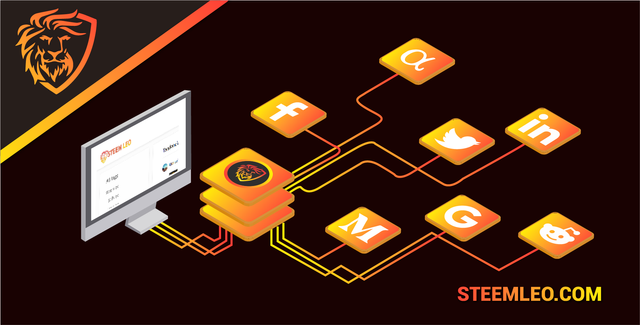 The Steemleo community is syndicating high-quality financial content from across the internet. We're also creating free Steem accounts for the authors of that content who have not yet discovered the Steem blockchain as a means to monetizing their content and we're listing those accounts as the 100% beneficiaries to all the rewards. If you want to learn more about Steemleo's content syndication strategy, click here.