Summary
Revenue for the third quarter of 2019 was back on track with $223.6 million, representing a 20.3% increase from Q3 2018 and up 18% sequentially.
The company produced 6.095M ounces of silver, 104.175K ounces of gold, and 5.471K ounces of palladium in the third quarter of 2019.
The company is a long-term "keeper," as I said continuously for years, and I continue to recommend a long-term approach. However, trading short-term about a third is paramount.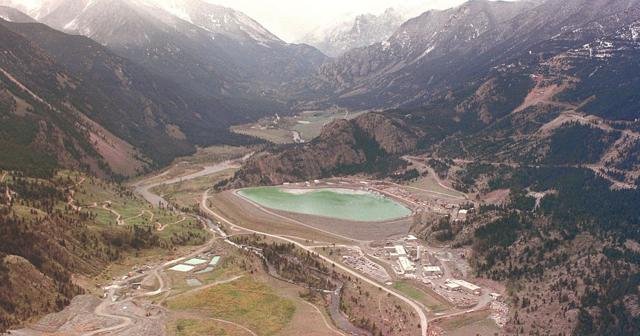 Image: Stillwater palladium and platinum mine in Montana. Courtesy: Mfstandard.com
Investment Thesis
The Vancouver-based Canadian company Wheaton Precious Metals (WPM) ended the first half of 2019 on a triumphant note.
It was a real turnaround for the streamer, and shareholders were delighted with the results supported by a bullish price of gold and silver, which started to rise around June 2019.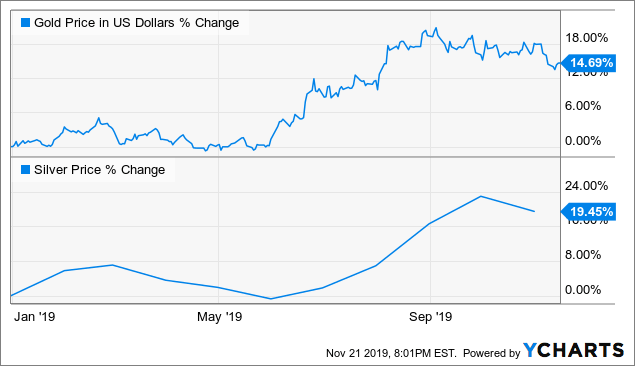 ChartData by YCharts
Furthermore, the stock enjoyed a nice reprieve at the end of last year after the favorable settlement regarding the long-standing tax dispute with the Canada Revenue Agency, CRA, which is now auditing Franco-Nevada (FNV).
However, the big rally was short-lived, and as always, exuberance often triggers a period of consolidation. WPM reached about $31 per share in September and since then retreated quickly to $25 where the stock has found reliable support.
The long-term view of Wheaton is still pretty straightforward.
I believe the company is a long-term "keeper," as I said continuously for many quarters, and I continue to recommend a long-term approach when it comes to investing in the streaming and royalties industry. The business model is working well, and the growth potential is evident, stretching to 2023.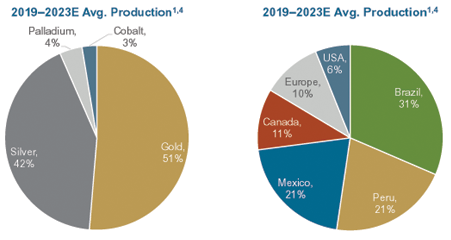 Source: WPM Presentation
However, as we have experienced again recently, the company's stock is very volatile and subject to wide fluctuations. Thus, I recommend a dual trading/investing strategy where you keep a core position long-term (2/3) and trade the volatility short term using technical analysis.
Below is the chart comparison for revenues in 2018 between RGLD, FNV, and WPM.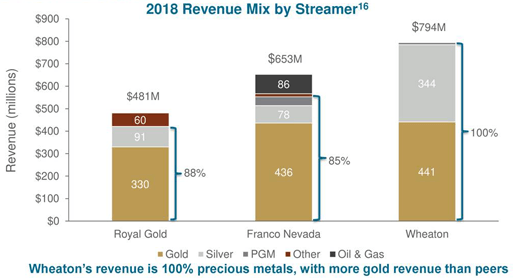 Source: WPM Presentation
Randy Smallwood, the CEO, said in the conference call:
This quarter highlights the strength of Wheaton's business model and our ability to generate strong cash flows, particularly in an environment of rising commodity prices. Throughout the quarter, we saw gold and silver prices increase by an average of 17% over the previous year, while our cash flow and net earnings increased by over 30% and 100%, respectively. Looking forward, we are still currently on track for record annual gold production. However, we have updated our guidance for the year to reflect outperformance at Salobo, and the production interruptions at Peñasquito.
---
Author Bio:

Steem Account: @funtrading
Seeking Alpha Account: Fun Trading
Steem Account Status: Unclaimed
Are you Fun Trading? If so, you have a Steem account that is unclaimed with pending cryptocurrency rewards sitting in it from your content. Your account was reserved by the Steemleo team and is receiving the rewards of all posts syndicated from your content on other sites.
If you want to claim this account and the rewards that it has been collecting, please contact the Steemleo team via twitter or discord to claim the account. You can also view the rewards currently sitting in the account by visiting the wallet page for this account.
What is Steemleo Content Syndication?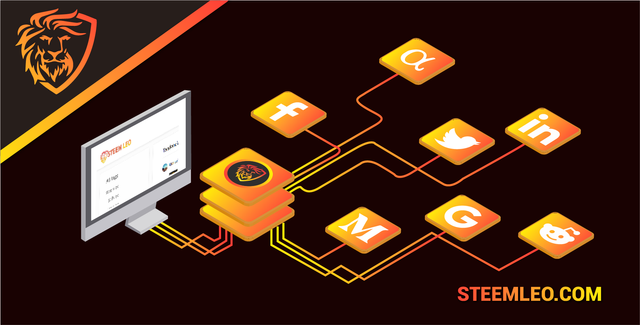 The Steemleo community is syndicating high-quality financial content from across the internet. We're also creating free Steem accounts for the authors of that content who have not yet discovered the Steem blockchain as a means to monetizing their content and we're listing those accounts as the 100% beneficiaries to all the rewards. If you want to learn more about Steemleo's content syndication strategy, click here.