Internet of things (IoT) devices are becoming very popular and there is an increasing number being produced recently. In the nearest future, every individual will have about 10 IoT devices which means there might be more IoT devices than humans in the world.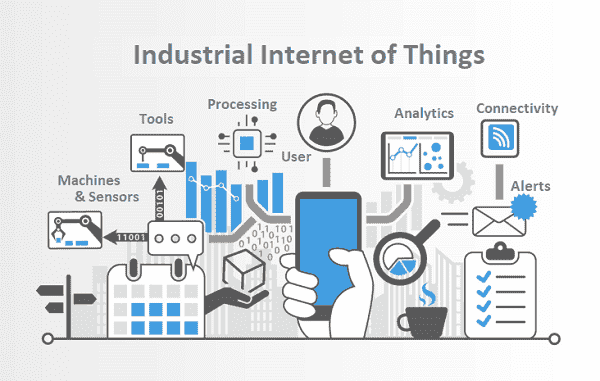 Source
You might have come across devices that utilizes technology such as sensors, functionality software, WIFI or other means of connecting to the internet, which enables the devices to collect data, share the data and send them over a network without the help of humans or other computer, and act on the information thereby enabling better performance and other improvement. With IoT, devices are able to interact with one another, having good automation and control. Our daily life is gradually becoming automated and smart devices are making it possible.
The internet has opened humans to a lot of possibilities starting from the dot com boom and the use of smartphones, tablets and laptops have shown how beneficial the internet is to everyone. With internet of things, smart devices can collect data and send the information, receive information from cloud/networks and act on them.
Industrial Internet of Things
The use of Internet of things in the industrial sector to enhance the growth of industrial process or enterprise is known as Industrial Internet of Things (IIoT). IIoT utilizes the combination of information technology (IT) and operational technology (OT) so as to provide optimization, automation and logistics without the interference of humans. Industrial internet of things is the use of sensors connected to the internet, located in production system, vehicles, warehouses, assembly lines and other place in the enterprise to enable operational efficiency.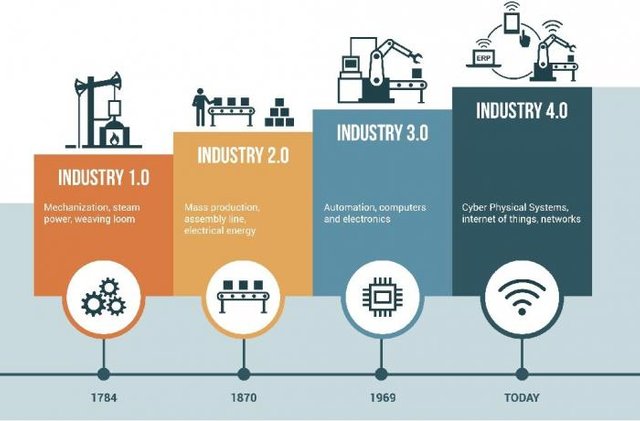 Source
Why Industries needs Industrial Internet of Things (IIoT)
With the use of IIoT, companies can understand their businesses better by analyzing the data gotten from the sensors in their products. Since Industrial internet of things is being used in the industries, it helps the organization get real time data from their machineries thereby allowing them to predict defects and error as well as solve them immediately.
With sensors, manufacturers and supplier can easily determine the condition of products as well as monitor the current location of the product during the manufacturing and the supply chain.
With Industrial Internet of Things, human errors can be reduced to its minimum, also will the use of labor to get information be eliminated. Industrial Internet of Things helps enterprise with data integration as well as Data analytics.
It is true that Industrial Internet of Things is one of the next big things in all industries but there are a lot of vulnerabilities such as hacking, data breaches, targeted attacks, system manipulation, system malfunctioning and other cyber-attacks could lead to Operational disruption and loss in finance and data. A lot of improvement needs to be done so this downsides can be fixed.
My thoughts:
Using the Blockchain technology to store data records from sensors could be a good way to prevent a lot of cyber-attack as well as well as keep Data unaffected.