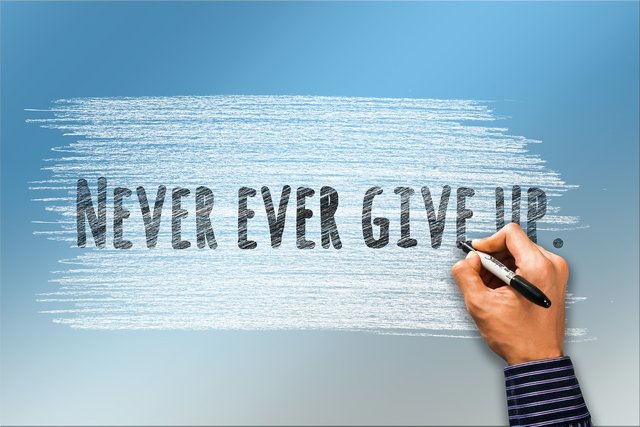 pixabay
"10 try but 11 mistakes."
We consider ourselves unlucky if there were things we didn't expect to happen. We were so disappointed that we ended up sulking. Because of too much disappointment we began to ask life. "Why is this happening to me, why it's only me who never achieve something even if you work hard for it?" Then it came up to our mind that why working hard if we already know the outcome. What's the reason of keeping on striving if the hardwork is just meaningless.
"To whom will be angry if there's no one to blame?"
We given up and stop of doing something. What's the point of these all when there's no way to reach that goals. No matter how you cried, fate won't change. Feels sad, discourage of life because why it's so unfair. You can't find something why you didn't have but they have it. It's unfair, really unfair even if you and them did the same. It's painful to think that it's only you left behind when in fact you're ahead to them doing something. It's very frustrating thinking what we dreamt won't come true. Life is pointless if you keep on thinking where are you now...
"We don't know the reason, that's why we need to be patience."
Time is everything in this world. If we don't know the reason yet, we need to wait for it to understand. Once you start thinking of giving up, the hardwork you've done will be fade. Imagine how much time you spent but it suddenly fade with a blink of an eye. We are not the one who holds the fate. If we don't believe destiny then why there's an specific destination of each and everyone. Remember that it's not just about hardwork, but it's all about dedication. We might gave our best already but do we really understand what must be done?
"We have no idea what's happening around us."
We think that we did our best, our very best that can't be compared to them. Do we really think we did most and they did less? How arrogant that would be if we think that way. Most of us have different story and have different inspiration. Don't think that they're just enjoying life while you're killing yourself because of your dreams. We never know because we don't wear their shoes while they're walking to their dreams. There are some reason but we refuse to accept it that there is.
"It takes 10 years before the "lansones fruit" will bear fruits."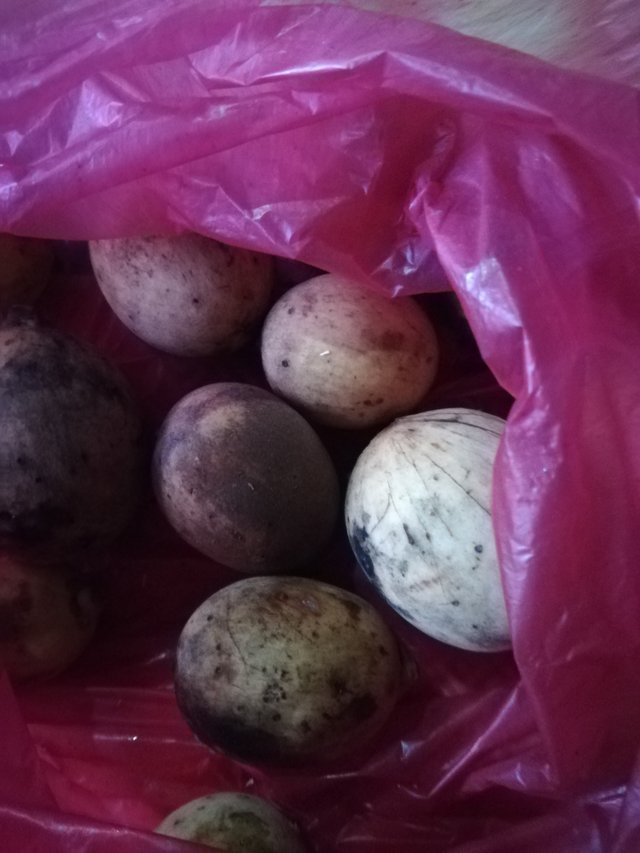 image is mine
huawei p8
I lived in Mindanao 4 years ago and I planted different types of fruits. There I learned that before this sweet fruit can bear fruit need's 10 year's. If the farmers given up about this fruit, we couldn't taste this sweet fruit. Imagine for 10 years, that's too much to handle. Why am I saying this? Simply because there are dreams that can't be achieved right away. We must experience the hardship that we must test our courage. We must undergo being broken because of not to achieve something. Don't get me wrong but life is not easy like getting a water in the river. It's not easy like a mother feeding her child. Life is hard that we must break that stone to find gold or treasure. If you, we understand this we would never think of giving up.
"Not one block to build a stairs."
Isn't it nice to reach in the top? We can't reach that top without doing something. We must build a stairs where we can step into it. We must collect hardwork first before it became a stepping stone to achieve our dreams.
To be a whale in steem? It's not easy because you must have big amount of monet. But do you think that money they invested here were easy to find. They didn't picked it up in the road so easily. They worked hard for it before they invested it. But having an investment doesn't mean they are in their dreams already. No question that they have power but the question is, are they that popular? We need to be popular in order for us to gain audience that will upvote us. Don't think that they already have the favour of all the people.
"No one's trolling here but earned much."
Everyone's dling their hardwork so don't you think they're lucky. Hardwork and dedication are what you need if you want to gain audience. Just never think of giving up because you will look like cooking yourself in your cooking oil. You let yourself drowned in the sea even though you know you don't know how to swim.
"Know yourself first before you'll think of giving up. Did you really gave your best already? Did you really do the best of your best? Ask yourself but not the world and the people around you."
d' dreamboy,
@mrnightmare89