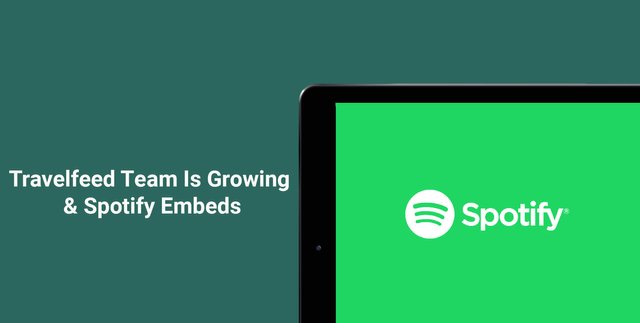 Read "Travelfeed Team Is Growing & Spotify Embeds" on TravelFeed.io for the best experience
---
Happy Birthday TravelFeed - around this year, two years ago Travelfeed was born. Taking little baby steps as a curation project and now already grown into a standalone dApp. Man, you've grown up fast and we're excited to see what you've become in the next year or two.
And with this Birthday, we would like to announce the expansion of our team. Please welcome @invisusmundi, the latest addition to the TravelFeed core team. He has proven himself as a big supporter of TravelFeed, bringing in great new ideas and is the initiator of the famed Travel Writing Contest, encouraging users to write better travel content. He'll be responsible for onboarding new users outside of the Steem blockchain.
And that's not all - we're in the process of training new curators and they'll be jumping into action very soon, please give a warm welcome to @pushpedal, @dr-frankenstein and again @invisusmundi will be also curating as well.
We're so happy to have you all on the team.
---
Spotify Audio Embeds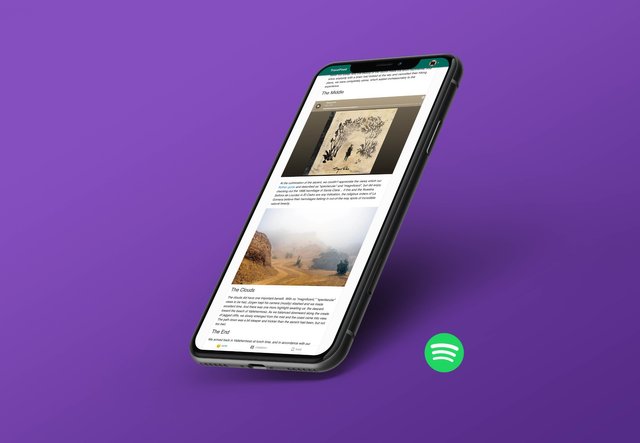 Just like embedding Youtube videos and Instagram post, you can now easily embed audio from Spotify to your posts. Just head over to our EasyEditor and paste a link to the audio you want to embed and we do the rest. The spotify player will be displayed in the post to enhance your article. This is for example great if you would like the reader to listen to a specific song while reading the article, for example some Sigur Ros for an Iceland hiking post. You could also set up a little podcast for this article or upload some ambient sounds to Spotify for your readers to listen to while they read your article.
---
Changelog
2.8.4
Improvements
Front page SSR improvements (reduce hot module replacement)
Fix GridCard progressive image loading
2.8.5
New Feature
Add support for Spotify embeds
Improvements
Don't cut off fullwidth post content elements
Fix portrait image preview for images uploaded in EasyEditor
Fix image upload problems
How to Get Involved?
Are you not on TravelFeed yet? We invite you to check out TravelFeed.io and to join over 1000 travelers on our Discord community. We're also looking for one more curator to join our team.
We're in Beta and continuously improve TravelFeed, meaning that there are still some bugs. If you notice anything or have feedback for us, please don't hesitate to contact us on Discord, leave a comment or open a bug report on Github!
Consider Delegating To Us
Your delegation not only supports the growth of this incredible project, but also helps the entire travel community on the Steem blockchain. Once we launch our token, the airdrop to delegators will be based on the amount of SteemPower delegated and your share of the total delegations for each day delegated. This means an advantage for early investors delegating now. Our Steem Power is fully used for curation of the best TravelFeed posts and we provide temporary delegations to accounts created through us, to help with resource credits. Feel free to use the following links according to the amount you would like to delegate to @travelfeed:
100 SP | 250 SP | 500 SP | 1000 SP
2500 SP | 5000 SP | 10000 SP
15000 SP | 25000 SP
50000 SP
And again, we'd like to thank every single delegator who believes and trusts in us. If TravelFeed becomes as successful as we are confident it will be, delegating to us is probably the investment with the highest ROI on Steem right now.
---
Winners of This Week's Round-up
And with all this exciting news, we don't want to forget to highlight our three favorite TravelFeed.io posts from this week. The rewards will go to the first three places as follows: 1st place - 14 STEEM, 2nd place - 7 STEEM and 3rd place - 3 STEEM.
The thumbnails are directly linked to the original posts. Please, click on the image and enjoy the read!
---
Place 1
Rubiah Island: Heaven for Snorkeling and Diving Lovers written by @khaimi
As a city in the westernmost part of Indonesia, Sabang has many beautiful tourist attractions, some of which I have mentioned. This time I want to tell the most phenomenal in Sabang, most visited and most beautiful. Its name is Rubiah Island. Really, Indonesia's territory stretches wide and beautiful and no one doubts it. Do not you believe ? just come to Indonesia, especially Rubiah Island, Sabang, Aceh, Indonesia which is claimed as a paradise for lovers of diving and snorkelling.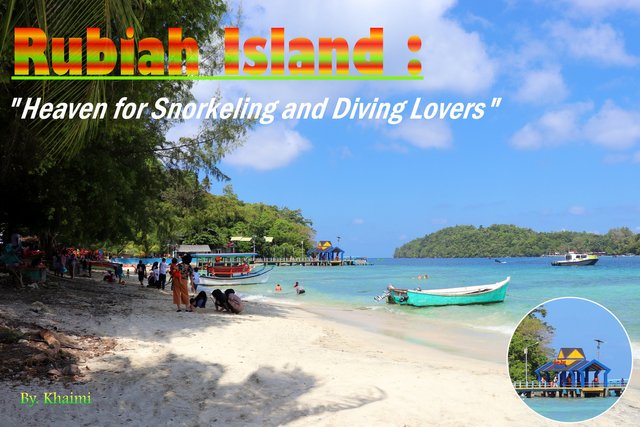 ---
Place 2
PAI THAILAND JUNGLE TREK, HUA CHANG WATERFALLS written by @captainxcaptain
When you find yourself in Northern Thailand, Pai, consider a hike through the jungle to reach one of its hidden gems. Hua Chang waterfall is a relatively unknown and refreshing waterfall that you can enjoy in peace. As reaching the falls takes a bit of a hike, not may make the journey. Best of all, unlike the others, it's free! An peaceful hour and a half hike journey through the jungles gets you to a nice roaring falls with little pools at different levels. It's free, secluded and refreshing! Doesn't get much better.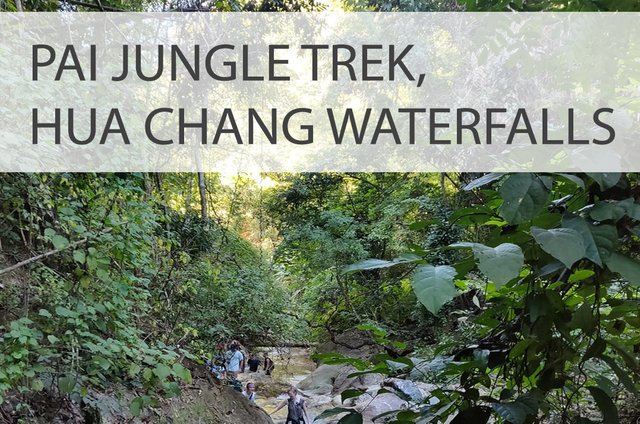 ---
Place 3
December Holiday: A trip to the Kalahari - Part 1 written by @craigcampbell
For the first part of this series, I will show you our first destination after departing from home in Cape Town: The 'Goegap Nature Reserve' in Springbok (Northern Cape, South Africa). Thereafter in following posts, we will get to see places such as the Augrabies Falls, Riemvasmaak Hot Springs, Northern Kgalagadi, Southern Kgalagadi, Brandvlei, and then back home to Cape Town.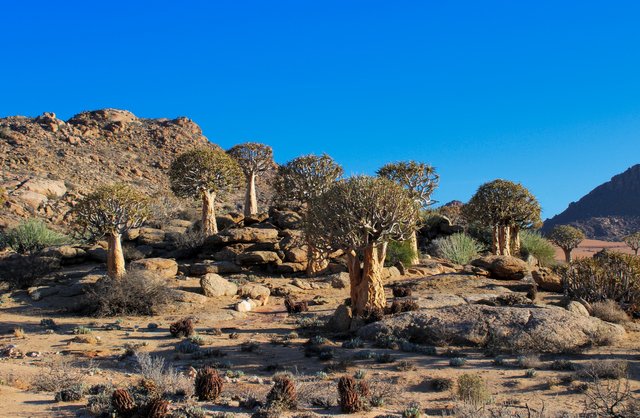 ---
View this post on TravelFeed for the best experience.