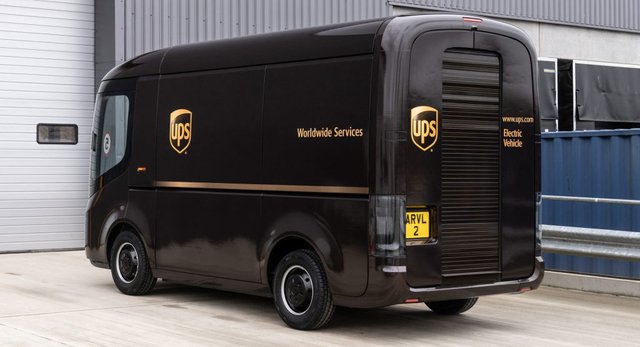 The global distribution company UPS has committed to purchase 10,000 electric powered delivery vehicles from UK based Arrival
The delivery vans have been jointly developed specifically for the company
The order value is estimated at c. £340m and the vans will be delivered progressively over the next 4 years
UPS has an option to purchase another 10,000 vans, in addition to the first order.
Analysis and Comments
It's interesting to see that the order has gone to a new start up (Arrival was founded 2015) rather than one of the established OEM's.
As well as placing this large order UPS has also taken an undisclosed stake in Arrival. This follows a larger stake taken by Kia & Hyundai earlier in the year.
As with its passenger car "peer" Tesla, Arrival does not use a production line approach, with the vans instead being robotically built on an island system, with all parts being modular.

You don't want to miss a Crypto news?